The Great Race Cruises Through the Arkansas Delta on June 26-27
Arkansas's Great River Road will experience an influx of antique automobiles as the Great Race travels the length of the national scenic byway. The Great Race is a time, speed, and endurance rally that is open only to vehicles built before 1969. This year's trek takes the roadsters along the Great River Road National Scenic Byway from St. Paul, Minn. to Mobile, Ala.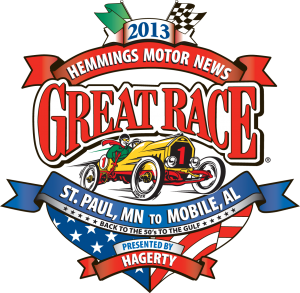 The Great Race will pull into Paragould around lunch on Wednesday, June 26. A private luncheon will be held for the racers at the Red Goose Banquet Hall at 101 S. Pruett St. "We invite everyone in the area to come and welcome the Great Racers to the one and only downtown Paragould," says Sue McGowan, director of economic development for the Paragould Regional Chamber of Commerce. Racers are expected to reach Monticello around 1 p.m. on Thursday, June 27.  "We're glad to be able to bring this event to Monticello and southeast Arkansas," states Tom White, publisher of the Advance Monticelloian. According to White, the participants will congregate on North Main St., between Trotter and Oakland. Both communities invite spectators to come and line the routes into the towns to welcome the Great Racers.
According to the published roster, 99 vehicles will be participating, ranging from 1916 Hudson Speedster to a 1967 Austin-Healey BJ8. The Great Race includes five class designations: the Grand Championship, which includes only previous winners of the race; Expert, featuring race veterans who've proved themselves time and again; Sportsman, a class up for diehard Great Race fans and supporters; Rookie, featuring the first-time Great Racers; and X-Cup, comprised of all youngsters, generally in a group or shop class, that build a car specifically for the event.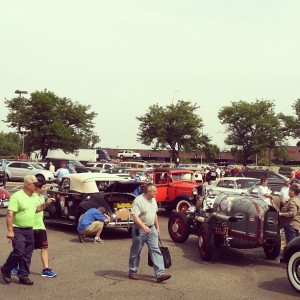 To learn more about the 2013 Great Race from St. Paul to Mobile, log on to www.GreatRace.com or visit the event Facebook page.