Head to Camp at an Arkansas State Park in July
Throughout July, many of the wonderful state parks in eastern Arkansas are offering day camps for kids. It's a great way to get outside, have fun and learn a few things along the way.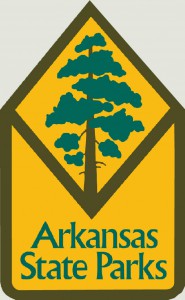 Parkin Archeological State Park in Parkin offers a Children's Day Camp for kids ages 8-12 on July 9-11. For those ages 13-16,  the camp will be offered on July 16-18. Each camp features three days of fun and learning. Activities will take place at Parkin Archeological State Park as well as other nearby state parks. The kids will enjoy swimming, boating, fishing, games, crafts and more. The $75 fee covers all meals, snacks, admissions and equipment rentals for the camp. Contact the park at 870-755-2500 for details. Registration is required.
If you have a youngster that's interested in nature and the outdoors, the Mississippi River State Park in Marianna offers the Discovery Day Camp. The three-day camp features hands-on educational programs, crafts, games and recreational activities. July 9-11 is reserved for those ages 10-12. July 23-25 is the dates for the younger children, ages 7-9. The camp lasts from 8 a.m. until 4 p.m. each of the three days. The $65 fee includes snacks, instructions, materials and use of equipment. Pre-registration is required and space is limited. Phone 870-295-4040 for more information or to register.
Kids ages 8-12 will enjoy Davidsonville Historic State Park's Adventure Camp on July 15-17 in Pocahontas. Campers will enjoy the natural beauty surrounding the park while they swim, hike, fish and more. The fee is $25 per camper per day and reservations are required. Call the park at 870-892-4708 for more information.
Jacksonport State Park in Newport hosts a Summer Science Day Camp on July 16-18. The three-day camp adventure gives participants the chance to explore the outdoors through games, crafts, fishing and nature hikes. The $15 fee covers all expenses. Reservations are required. For details, contact the park at 870-523-2143.
Youngsters will experience the life of early settlers as Arkansas Post State Park in Gillett offers the Prairie Pioneers Day Camp on July 16-18 and July 23-25. The six-day camp gives campers the opportunity to find out what life was like for early settlers in the region. Activities include hands-on activities, crafts, and story time. Campers must pre-register. To learn more, contact the park at 870-548-2634. The cost is $60 per child and includes all supplies and refreshments.
Village Creek State Park in Wynne gives kids the chance to head outdoors and have fun during their Outdoor Adventure Day Camp on July 21-23. The camp is for children ages 10-12. The camp features a variety of educational and recreational programs, including horseback riding, boating, hikes, crafts, games and live animal programs. The $75 fee includes food, crafts and all activities. Space is limited and campers must be registered by July 13. Contact Village Creek State Park at 870-238-9406 for questions or to register.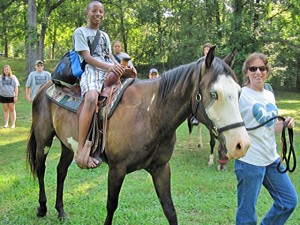 The Discovery Day Camp at Crowley's Ridge State Park in Paragould offers fun and learning for kids ages 7-12. The camp is being held July 22-24. Campers will enjoy programs, games, nature hikes, swimming and crafts. The $50 fee per camper includes lunches, snacks and craft supplies. Campers must register by July 8. Call 870-573-6751 for details.