Helena Holiday Festival Kicks-Off Dec. 1
The 2013 Helena Holiday Festival in historic Helena offers events and activities for the entire family, ranging from ice skating to lighting events to Christmas sing-a-longs.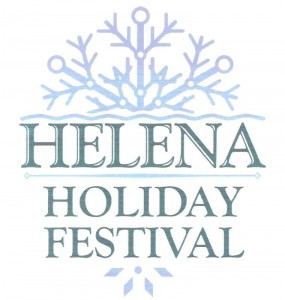 On Sunday, Dec. 1, the acrylic ice-skating rink opens at 5 p.m. at Court Square Park on Cherry Street. At 6 p.m., the official lighting ceremony of Court Square Park and the park Christmas tree is scheduled. The event features choir performances, a Christmas sing-a-long, and a special guest appearance by Santa. The event is free and open to the public.
Monday, Dec. 2, the ice skating rink is open from 4-6 p.m. At 5:30 p.m., Helena Regional Medical Center , located at 1801 Martin Luther King Blvd., officially illuminates the Tree of Lights.
On Dec. 3, the ice skating rink at Court Square Park is open for free skating from 4-6 p.m.
Friday, Dec. 6, is the date for the annual Helena Christmas Parade. The parade begins at 6 p.m. at the Plaza district and ends on Sebastian St.
Delta Ink, a live showcase for writers to share their stories of life in the Arkansas Delta, begins at 6 p.m. on Dec. 7. Delta Ink will be held at Biscuit Row, located at 330 Phillips St. in historic downtown Helena. The event is free and open to the public.
On Sunday, Dec. 8, Warfield Concerts hosts a performance of Happy Holidays at the Lily Peter Auditorium on the campus of Phillips Community College/University of Arkansas. Performances are free and scheduled for 2:30 p.m. and 7 p.m. Happy Holidays is a Helena Little Theater/PCCUA production.
To learn more about the 2013 Helena Holiday Festival, contact the Helena Advertising & Promotions Commission at 870-714-2844.