Historic Helena's Live on the Levee Welcomes Back the Paul Thorn Band and the Reba Russell Band Feb. 15
Back in October, I had the opportunity to see the Paul Thorn Band onstage again at the venerable King Biscuit Blues Festival in historic downtown Helena. Over the past few years, these guys have become one of my all-time favorite bands…they're talented and just, as we say in the South, "good people!"
On Feb. 15, the Paul Thorn Band performs in Helena again, at the Live on the Levee concert series. Leading off the music that night will be the Reba Russell Band. Tickets are $35 and tickets are still available. The concert will be held at the Malco Theater at 424 Cherry St. in historic downtown Helena. Doors open at 6 p.m. All seats are general admission. Music starts at 7 p.m. Last year's Live on the Levee featuring the Paul Thorn Band and the Reba Russell Band sold out…so get your tickets while you can.
There may not be many things I know in this life, but I always know that a performance by the Paul Thorn Band will not disappoint. If you're not familiar with the PTB, check out www.PaulThorn.com. Listen to some of the tracks. Check out the band's YouTube page here.
Paul Thorn has been pleasing crowd for years with his amazing brand of roots music – bluesy, rocking and thoroughly Southern, yet also speaking universal truths. The Tupelo, Mississippi, native worked in a furniture factory, jumped out of airplanes, and was a professional boxer before sharing his experiences with the world as a singer-songwriter.
The group has become a favorite at the annual King Biscuit Blues Festival in historic Helena. I can say in all honesty, Paul Thorn is as he appears…funny, talented, original…and did I mention funny?
The Reba Russell Band is a modern 5-piece electric blues band featuring original songs. They have traveled the world for 20 years playing festivals in North America and Europe. The band combines experience, superlative instrumental virtuosity and the most moving female voice in the modern blues pantheon to create one of the most exciting entertainment packages to have ever come from Memphis, Tennessee.
In conjunction with Live on the Levee, a special after-party will be held at The Manchester on Biscuit Row, located at 320 Phillips St. The party begins at 10 p.m. and will feature live music and refreshments. The cost of admission is $15 per person or $25 per couple. In addition, the new official King Biscuit Blues Festival store will be open throughout the evening, so concertgoers can stop by and check out the new store and shop for some official KBBF merchandise. The KBBF store will be open until midnight.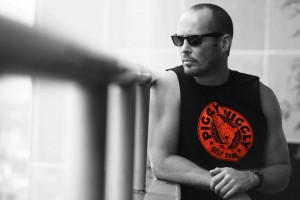 For more information on the concert or the after-party or to purchase tickets, visit www.KingBiscuitFestival.com or phone 870-572-5223.