Historic Little Rock church inspired by Gothic architecture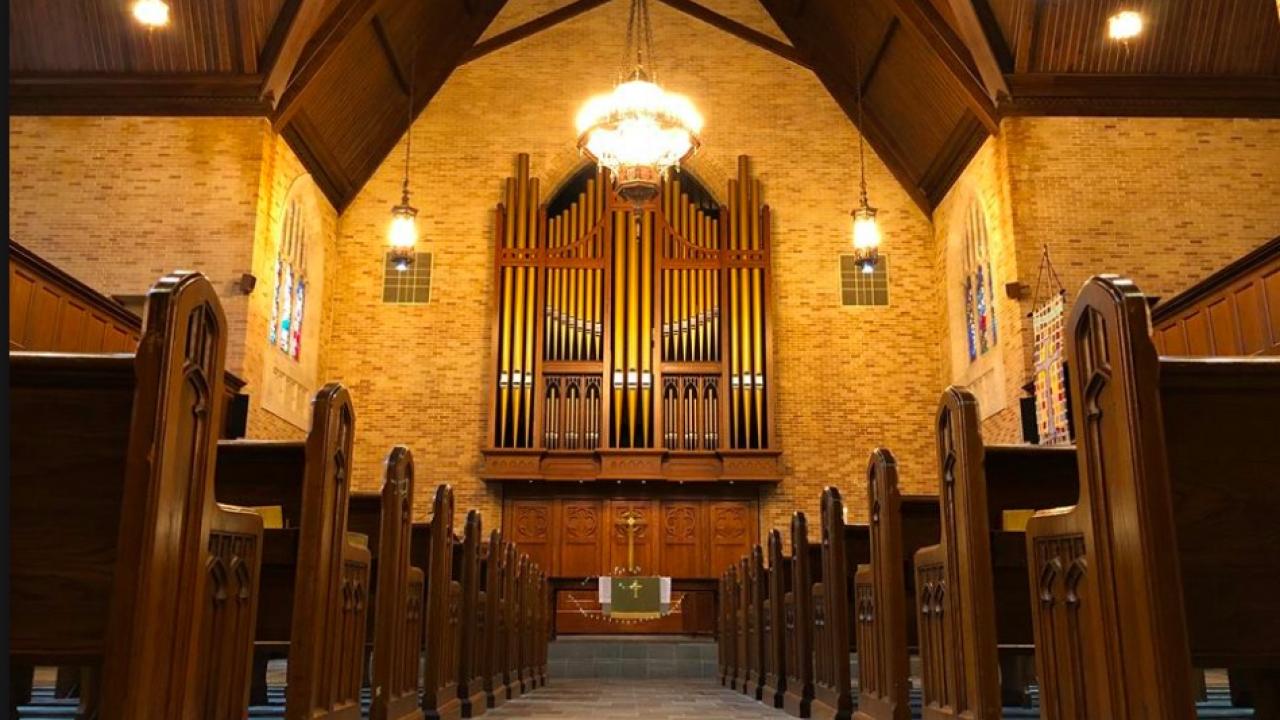 The First Presbyterian Church in Little Rock is a historic church at 800 Scott Street. Organized in 1828, it is the oldest Presbyterian Church in the state. The congregation met in several downtown locations before it moved to the current location, and the present sanctuary was completed in 1921. 

The church is on the National Register of Historic Places due to its architectural features, which are an example of ecclesiastical design inspired by English Gothic cathedrals. According to Arkansas Historic Preservation Program documents, "the 1921 structure has a Latin cross plan and is constructed of yellow mat brick with stone and terra cotta detailing. A very high nave with lower buttressed aisles allows for bands of arch stain glass windows which provide illumination to the interior."
"The sanctuary's stain glass windows are widely regarded to be among the finest in the city." 
These window designs are based on the thirteenth- and fourteenth-century windows of European cathedrals. Also inside the church is a pipe organ that was built in the early 2000s by local organ builders Nichols & Simpson, Inc.

The church was designed by American architect John Parks Almand, who worked as an architect in Arkansas for fifty years. Many of his commissions are on the National Register of Historic Places, including Little Rock Central High School National Historic Site.