A Historic Road Trip: St. Charles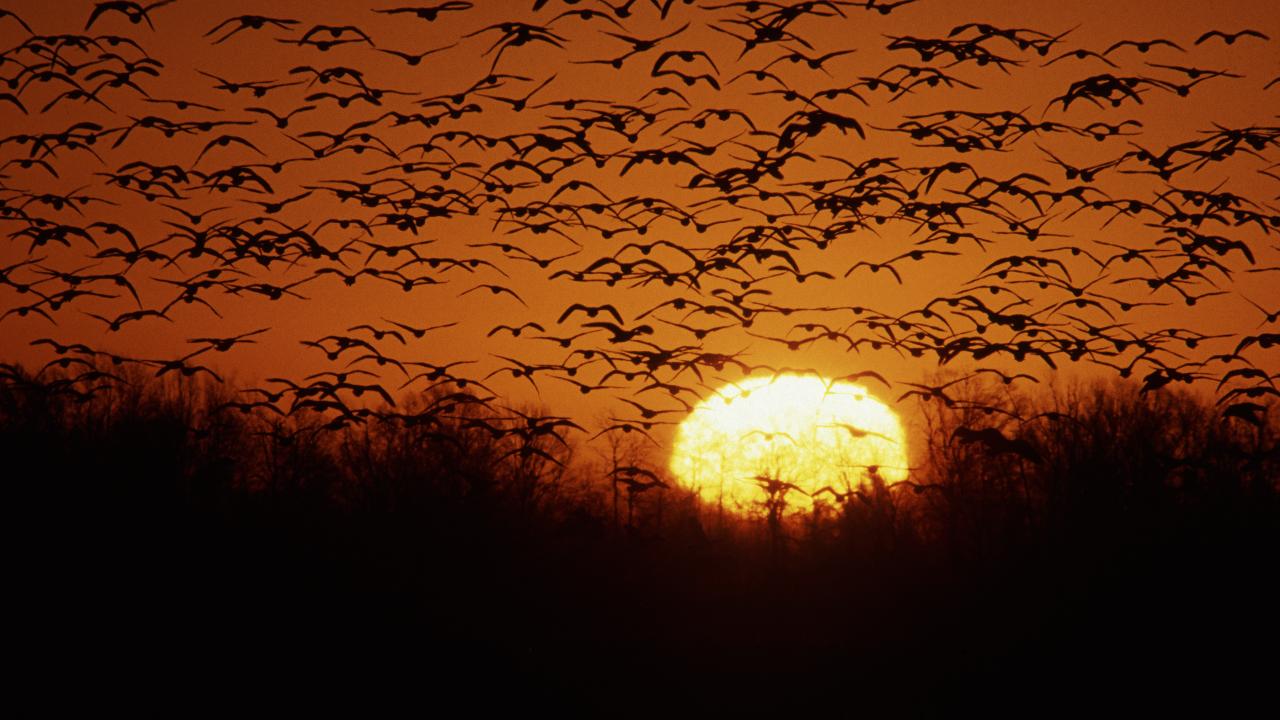 St. Charles is located directly on U.S. Highway 1 (Arkansas's Great River Road). The museum is open Monday – Friday, 10 a.m. until 3 p.m. and by appointment. The Dale Bumpers White River National Wildlife Refuge is open weekdays from 8 a.m. until 4 p.m.
Located in Arkansas's Lower Delta is the town of St. Charles. Directly located on Arkansas's section of the Great River Road National Scenic Byway, many people may not realize the historic happenings of June 17, 1862.
Located on a bluff overlooking the White River, St. Charles was incorporated as a town in 1880. On June 17, 1862, Confederate sharpshooters fired upon four Federal ships traveling up the White River at St. Charles. One of the shots hit the steam drum of the USS Mound City, killing over 100 of the soldiers onboard. That event in St. Charles would earn the distinction as the "single deadliest shot fired during the Civil War."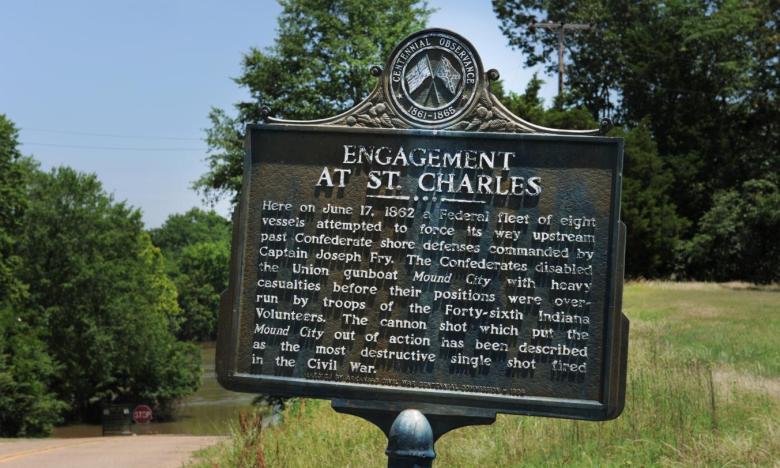 In the center of the town, visitors come upon a distinctive monument in the middle of the street. The St. Charles Battle Monument is a large, square granite monolith topped with an inverted cannon barrel. Listed on the National Register of Historic Places, it is believed to be the only monument that is dedicated to both Union and Confederate soldiers. To learn more about the Battle of St. Charles, click here for an entry from the Central Arkansas Library System's Encyclopedia of Arkansas.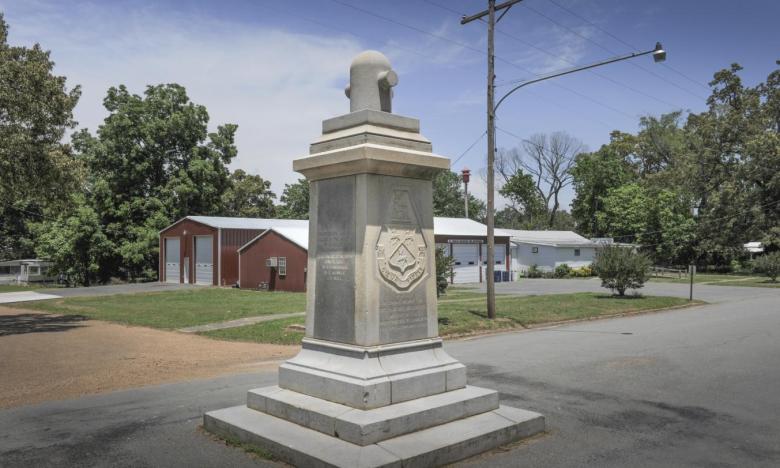 The St. Charles Museum is a great place to learn more about the historic community. Visitors can explore exhibits featuring historic artifacts, photographs and a diorama of the Battle of St. Charles.
St. Charles is home to the Dale Bumpers White River National Wildlife Refuge. The refuge was established in 1935 for the protection of migratory birds. It is one of the most important areas for wintering waterfowl in North America. The refuge is also home to the only population of native black bear in the State of Arkansas and is designated as a Wetland of International Importance. Dale Bumpers White River National Wildlife Refuge attracts nearly 500,000 visits from hunters, anglers, bird watchers and others. The refuge lies mostly in the floodplain of the White River, near where it meets the mighty Mississippi River. Long and narrow and varying from a quarter mile to ten miles wide and approximately sixty miles long, the refuge is one of the largest remaining bottomland hardwood forests in the Mississippi River Valley. Its fertile forests and some 300 lakes are interlaced with streams, sloughs, and bayous. The result is a haven for a myriad of native wildlife and migratory birds. The refuge offers various hiking trails, including the Champion Cypress Tree Trail, where visitors can see  the largest tree in Arkansas.