History of Arkansas's First Oil Boom Told At Museum of Natural Resources in Smackover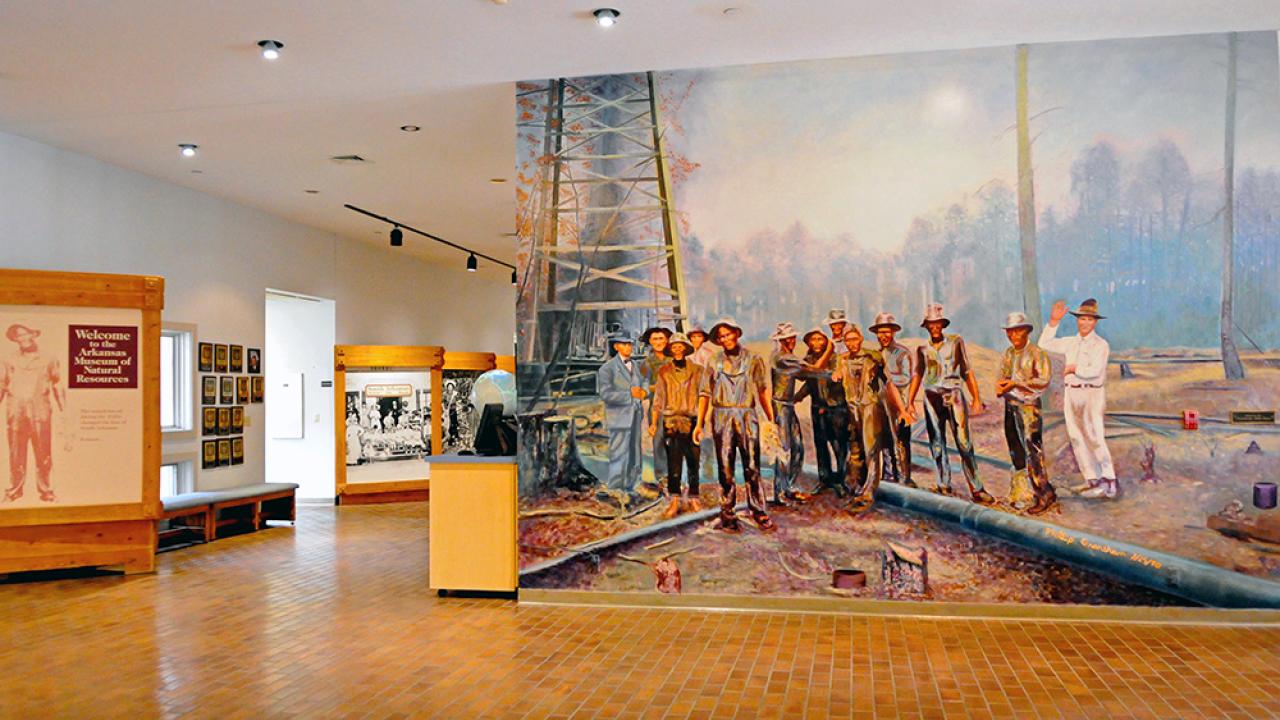 With the winter weather upon us, visiting museums serve a dual purpose. A chance to entertain the brain and stay warm. A museum I always enjoy is the  Arkansas
Museum of Natural Resources in Smackover. For those unfamiliar with the museum, below is a report from Mike Duncan of Channel 11 for their Amazed by Arkansas segment. Enjoy and stay warm out there!
Oil and gas exploration in Arkansas grew at an amazing rate with the discovery of the Fayetteville Shale formation. But towns like Smackover owe their very existence to Arkansas' first oil boom in the 1920's. It's a story with roots not far from the site of the Museum of Natural Resources.
Here you can get up close to the machinery and structures that once towered above the pines of southern Arkansas.
It all started on January 10 of 1921. That's when a well called the Busey number one exploded into life, a plume of the black liquid spraying so high into the sky students at El Dorado High School could see it from the upstairs windows.
Small towns flooded with thousands of people in search of good paying jobs Beasley explains, "You'll see here on the wall
here we have a population of 93. And that's pretty close in Smackover, about 93 people. When oil hit in Smackover it went in just leaps and bounds, from 93 to a thousand to upwards of twenty five thousand."
Only six months after the Busey number one came in – Arkansas produced almost a million barrels per month. Oil came up so fast they stored it in open pits until storage tanks could be built.