Holiday fun for the entire family
This December, the East Arkansas Community College Fine Arts Center in Forrest City invites you to bring the entire family and celebrate the holiday season with two special events.
On Dec. 2, join the Arkansas Symphony Orchestra for a concert filled with music of the holiday season. No matter the weather, this holiday performance will bring back some of the most-loved and coziest melodies ever created. Don't miss the chance to experience the magic of the holidays with the Arkansas Symphony Orchestra.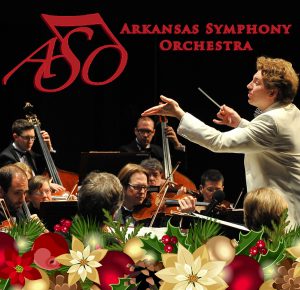 Mooseltoe comes to the stage of the Fine Arts Center on Dec. 10. Mooseltoe, the moose with a dream, and his friends come to life in this colorful, magical and whimsical musical tale. Follow our hero as he pursues his seemingly impossible dream while learning many valuable lessons along the way – lessons that are important for us all. Al Roker narrates the story while celebrities from Broadway, TV, and movies provide the voices of Mooseltoe and his friends in this charming production.
To find out more about the performances, or to purchase tickets, visit www.EACC.edu.