Hollywood Comes to the Arkansas Delta
httpv://www.youtube.com/watch?v=LJwwGF-ClF8
A few weeks ago, I blogged about Forrest City native Chris Hicky and his determination to make a movie in St. Francis and Lee Counties. Chris decided to bypass Hollywood for the financing and take his cause to social media via Kickstarter. As of today, the project has raised nearly $105,000 of the $125,000 goal. July 18 is the deadline to meet the target goal. Below is the original blog with background info on Chris and his project, The Grace of Jake.
Forrest City native Chris Hicky may have moved to Los Angeles and become an award-winning director, but he's never forgot the place he calls home. Hicky has directed videos for Keith Urban, Carrie Underwood, Tim McGraw, Faith Hill and Lady Antebellum, to name a few.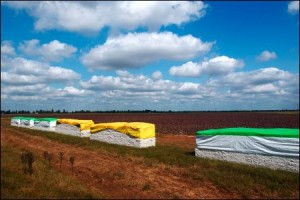 As Hicky made plans for his cinematic directorial debut, he knew where he wanted to film it – in the Arkansas Delta that he loves. He also knew that it might be a "hard sell" to Hollywood, so he chose a different path to get the project funded, using Kickstarter, a grassroots option that has been used to fund creative projects, big and small, since 2009. Through Kickstarter, Chris would also keep full creative control over the movie he wants to make, entitled The Grace of Jake. It's the story of a wayward musician, Jake Hayes, who travels from California to the Arkansas Delta to confront a father he has never met and, along the way, finds life, love and a career in the Arkansas Delta.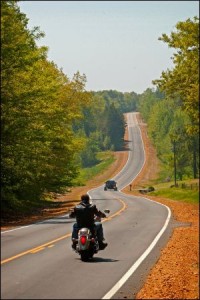 The Kickstarter page for The Grace of Jake went live on June 10 and has raised nearly $50,000 of the $125,000 goal in 15 days. Hicky admits that this is the type of film that would never get made in Hollywood. That's why he went the Kickstarter route and began a social media blitz to get the project funded. The movie will be filmed in and around Palestine and Forrest City in St. Francis County and Marianna in Lee County. Chris is asking family, friends, movie lovers, native Arkansas Delta residents and basically anyone interested to donate and help get his dream project made.
Chris Hicky, it seems, is showing his love of his native Arkansas Delta the best way he knows how…featuring the picturesque majesty and the cultural soul of the region in his full-length directorial debut. Home is where the heart is, and Chris plans to make it known to millions, through this film, that his heart has and will always be in the Arkansas Delta.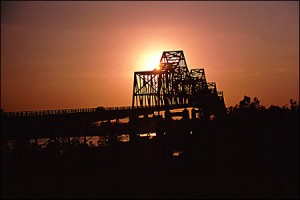 To find out more about The Grace of Jake, check out the movie's Kickstarter page here. The page will accept donations for the project through July 18.