It's Loose Caboose XXIV in Paragould!
The 24th annual Loose Caboose Festival officially starts tonight in Paragould. This year, some events have been moved from downtown to the Greene County Fairgrounds. 
​
This evening at 5, the Miller Spectacular Carnival opens at the fairgrounds. Individual ride tickets can be purchased, but for those who love to ride, it's armband night. The $15 band, which can be purchased at the fairgrounds gate, allows carnival goers unlimited rides from 5 – 10 p.m. If you're in the mood for some live music and good food, head to downtown Paragould for Blues and Bar-B-Q at the Red Goose Grand Hall. Tickets are $10 per person and include dinner and a performance by the West Finch Blues Band. Doors open at 6 p.m. and the band takes the stage at 7.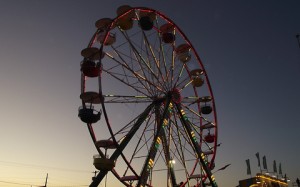 ​
Friday, May 17, gates at the Greene County Fairgrounds open at 5 p.m. Gate admission is $5 per person and includes access to the evening concert. Enjoy the carnival rides, grab a bite to eat at one of the many food vendors, browse the exhibit booths, check out the arts and crafts, and stop by the Bill and Alice Nix Petting Zoo. At 8 p.m., award-winning country group Restless Heart takes the stage.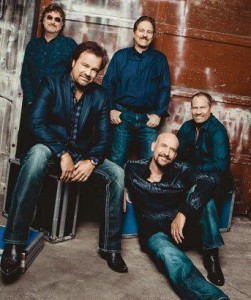 ​
On Saturday morning, head downtown for the Loose Caboose 5K run/walk. Registration opens at 6:30 a.m. and the event starts at 8 a.m. The 4th annual Flights for Christ fundraiser begins at 9 a.m. at the Paragould Airport. The gates of the Greene County Fairgrounds also open at 9 a.m., although the rides, vendors, exhibits, petting zoo and the Hardee's Bingo Tent open at 10. At 9:30, it's the Iron Caboose bike ride in downtown Paragould. The youth talent show begins at 10 from the main stage. Throughout the day and evening, the main stage offers a variety of live entertainment.