Johnny Cash Music Festival Tickets Now on Sale
httpv://www.youtube.com/watch?v=B_fqpigLXsg
(The above video is from a performance at Cummins Prison in Grady, Ark., in April 1969.)
Tickets are NOW available for the 3rd annual Johnny Cash Music Festival. This year's benefit concert will be held on Aug. 17 at the ASU Convocation Center in Jonesboro. Scheduled to perform are Vince Gill, Larry Gatlin and the Gatlin Brothers, Jimmy Fortune of the Statler Brothers, Cash's sister Joanne Cash Yates and Johnny's younger brother Tommy, who will also serve as the host of the event.
The American Bus Association recently named the Johnny Cash Music Festival as "An Event to Watch" on the 2013 Top 100 Events in North America. All proceeds from the concert will fund the restoration of the Johnny Cash Boyhood Home in Dyess.
Ticket prices range from $37.50 to $150. The $150 tickets include admission to the concert, as well as an artist pre-show event, seats in the first five rows, and a commemorative program. These tickets are extremely limited. Click here for more information on tickets.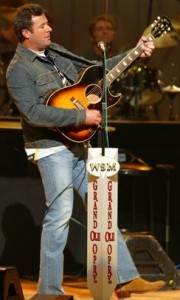 Vince Gill is an award-winning singer, songwriter and musician. One of his first Top Ten country singles was a duet with Rosanne Cash in 1985. He has released 18 albums during his career. His awards include 20 Grammys and 12 Country Music Association awards. He is a member of the Grand Ole Opry and has been inducted into the Country Music Hall of Fame and the Nashville Songwriters Hall of Fame.
Larry Gatlin and the Gatlin Brothers were one of the most successful country music acts of the 1970s and 1980s. Gatlin earned 33 Top 40 singles between his solo efforts and performing with his brothers. Gatlin starred on Broadway in The Will Rogers Follies. He has also served as a television news political and social commentator. Larry Gatlin and the Gatlin Brothers have been members of the Grand Ole Opry since 1976.
Jimmy Fortune was a member of the legendary country group the Statler Brothers for over two decades. He wrote several of the group's No. 1 singles shortly after joining the group in 1982. The Statler Brothers were inducted into the Country Music Hall of Fame in 2008 and the Gospel Music Hall of Fame in 2007. Since the group retired in 2002, Fortune has continued writing and performing solo.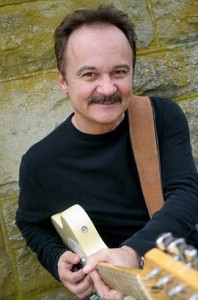 For more information, log on to www.JohnnyCashMusicFest.com.