Kids can choose their own adventures at these five spring break camps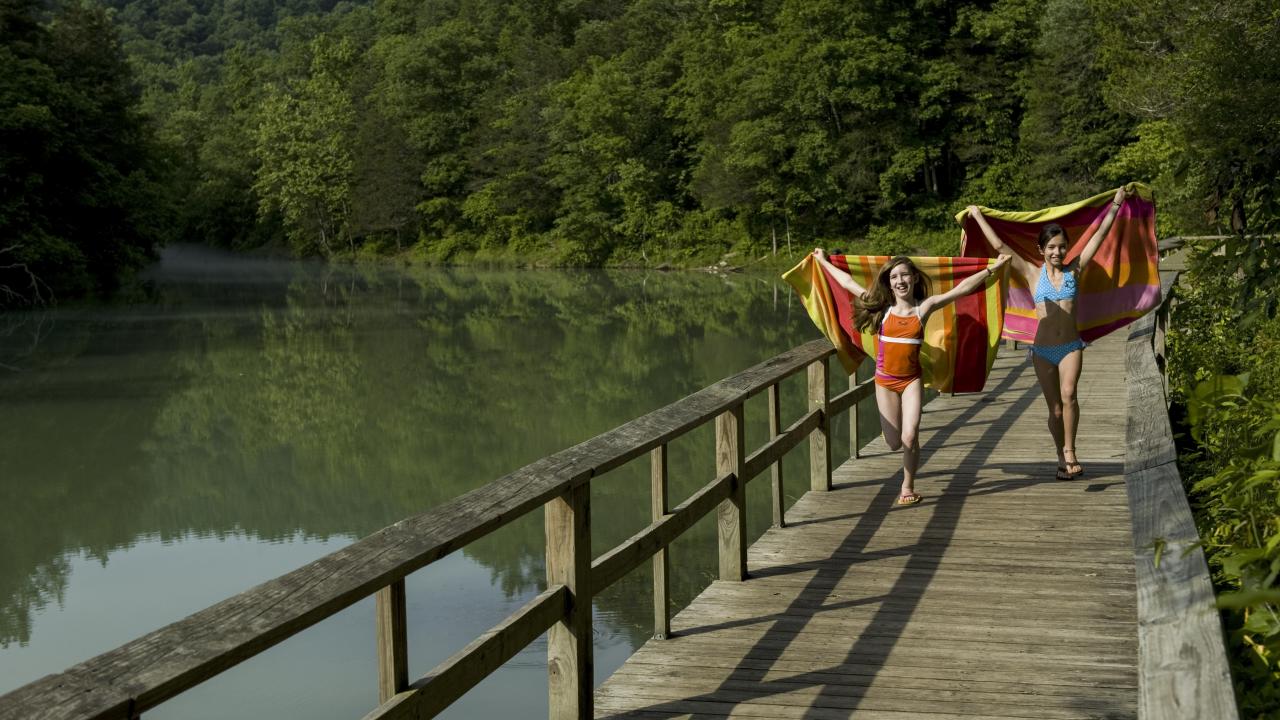 Editor's note: The events featured in this article occurred in 2017, but you'll find other great happenings on our events page.
If you're not saying "bon voyage" over spring break and you're fresh out of ideas for how to entertain the kiddos during their week off, these five fun Central Arkansas day camps might be just the thing you're looking for.
Beatles Camp
Got Beatlemania? Now's your chance to share it with your kids, via the Arkansas Repertory Theatre's week-long music and theatre intensive focusing on the Fab Four. Kids aged kindergarten through 8th grade will do a deep dive into the music and artistry of one of the last century's most popular and influential bands with games and activities inspired by the music. The program includes a field trip to the Clinton Library for their "Ladies and Gentlemen…the Beatles!" exhibit, as well as behind-the-scenes tours of the Rep and visits with theatre artists. Tuition for the full week is $290; need-based scholarships are available. For more information, visit The Rep's website.
​
Junior Naturalist Camp
This camp held at Wildwood Park for the Arts takes full advantage of the park's wild and woody acreage with a program created and led by the Central Arkansas Master Naturalists. Kids ages 7-12 will enjoy hiking Wildwood's trails, participating in outdoor games, and hands-on learning about ecology, native reptiles and insects, and outdoors safety. 
The Wild West Art Camp
The theme this year for the Arkansas Arts Center's spring break program is "The Wild West," which will be an exploration of how artists have viewed, interpreted and captured the western landscape, focusing specifically on the works of iconic—and very different—artists Georgia O'Keeffe and Ansel Adams. Activities include creating paintings, clay and wood sculpture, prints, pastels and more. Tuition for the week-long day camp is $265, or $212 for AAC members, which includes all materials and a matinee performance ticket. 
Third Annual Spring Break Week at Heifer Ranch
Daily admission is free to this fun educational camp at Heifer International's rural teaching ranch in Perryville. Kids can earn collectible badges while completing tasks in a giant scavenger hunt, doing crafts, interacting with livestock animals (including goat kids and lambs!), gardening, hiking through the Global Village and participating in environmental activities. Perfect for adventurers of all ages! Hours are 10 a.m. to 4 p.m., and lunch will be available for on the premises. Note: This camp is for parents and children together, and not a drop-off day camp. 
Spring Planters Youth Retreat
This cleverly named program at Plantation Agriculture Museum State Park will feature agricultural, environmental and historic activities such as gardening, old-fashioned games and green crafts (think "upcycling"). The camp, recommended for children aged 8-12, runs from 9 a.m. to noon each day, and admission is only $5, which covers snacks and supplies.