King Biscuit fundraiser to feature The Paul Thorn Band in historic Helena
The King Biscuit Blues Festival is only a few months away, but there's no need to wait much longer for great live music in historic Helena, Ark.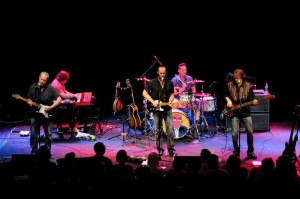 The Paul Thorn Band, a favorite of the KBBF crowd, won't be performing at this year's festival due to a scheduling conflict. Thorn and his band first performed at the event in 2010 and played the festival main stage for the past 6 years. When the 2016 King Biscuit lineup was announced in May, many long-time festivalgoers were upset that the group was not among the performers.
However, Thorn and his band (comprised of Ralph Friedrichsen, Michael Graham, Bill Hinds, and Jeffrey Perkins) will make their way to the Arkansas Delta and historic Helena sooner rather than later…as they headline a fundraiser for the King Biscuit Blues Festival on Saturday, Sept. 10.
The special event, "What the Hell is Goin' On…in Helena," takes its name from Thorn's 2012 CD. The concert is being held at the 430 Ohio Street, alongside the Mighty Mississippi River. Tickets are $50 per person for general admission, although a special VIP package is offered for $150 and includes two tickets, a meet and greet with Paul Thorn at SouthBound Pizza, refreshments at the meet and greet, a free CD, one special parking pass, and up front seating (bring your own chair) at the concert. The VIP package is limited and available on a first-come, first-served basis.
Paul Thorn has been pleasing crowds for years with his amazing brand of roots music – bluesy, rocking and thoroughly Southern, yet also speaking universal truths. The Tupelo, Miss., native worked in a furniture factory, jumped out of airplanes, and was a professional boxer before sharing his experiences with the world as a singer-songwriter.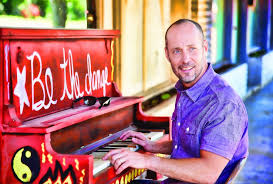 For more information on tickets for the fundraising concert featuring the Paul Thorn Band, log on to www.KingBiscuitFestival.com or phone 872-572-5223.