The Legends of Turkey Scratch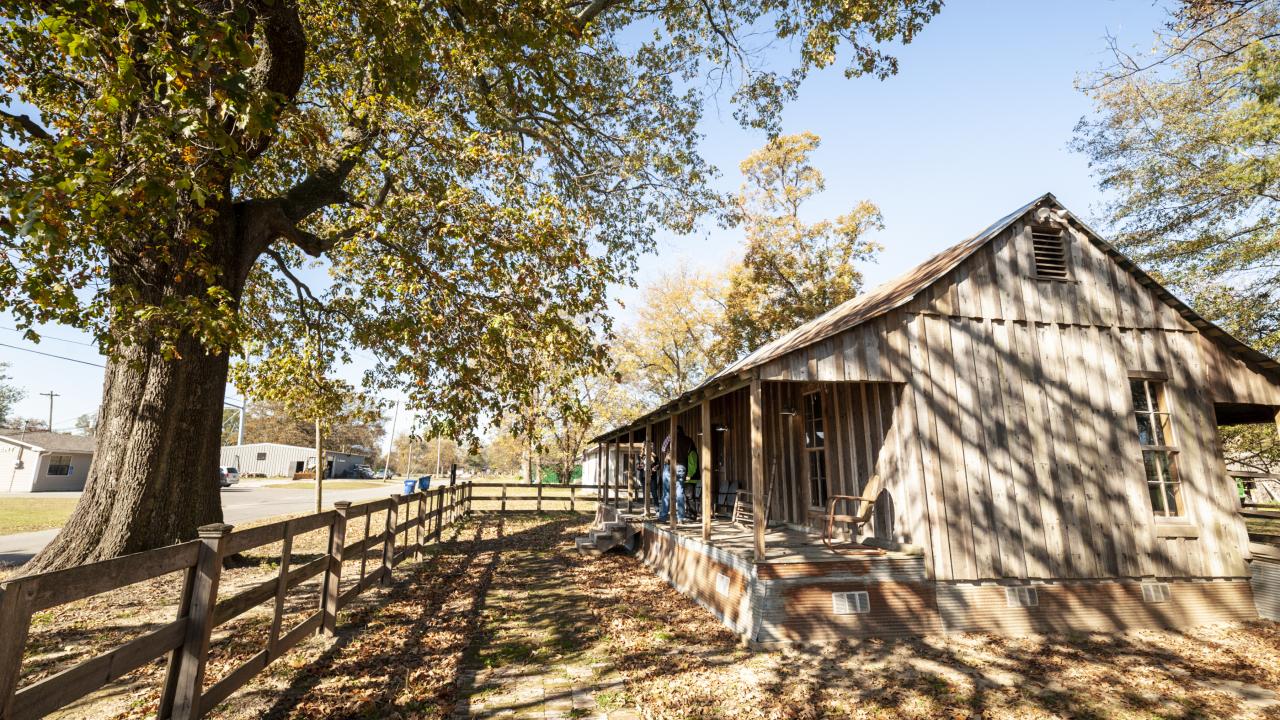 Turkey Scratch is a small community located in Arkansas's Lower Delta, with part in Lee County and part in Phillips County. It's known for two legendary musicians who called it home: Robert Lockwood, Jr., and Levon Helm.
Robert Lockwood, Jr., was born in 1915 at Turkey Scratch and learned to play guitar from the great Robert Johnson, who often lived with Lockwood's mother. He began performing professionally in his late teens with Johnson, his partner Johnny Shines, and Sonny Boy Williamson.  In late 1941, Lockwood and "Sonny Boy" Williamson began performing on the new Helena radio station, KFFA, in a 15-minute live program, sponsored by Interstate Grocery Company. "King Biscuit Time" would go on to become the longest daily blues radio show in the nation and an inspiration for young musicians like B.B. King. Lockwood later hosted "Mother's Best Flour Hour" show for KFFA. He moved to Chicago in 1950 and played as a backup musician for Muddy Waters and Little Walter before setting out on his own in the early 60s after moving to Cleveland, Ohio. Lockwood continued to tour and record until his death on Nov. 21, 2006, 65 years to the day of the first broadcast of King Biscuit Time. He often returned to Helena over the years, to perform at the King Biscuit Blues Festival and spend time with his close friend, "Sunshine" Sonny Payne.
Mark Lavon Helm was born near Marvell (Phillips County) on May 26, 1940. He grew up in Turkey Scratch, working on the family's farm and singing and playing music at home and at church. Helm said he decided to become a musician at the age of six, after seeing bluegrass legend Bill Monroe perform. Two years later he began playing guitar but switched to drums after seeing a left-handed drummer in a traveling musical show.  It was in nearby West Helena that he met another Arkansas native, Ronnie Hawkins. Hawkins was playing a show without a drummer. His piano player knew Levon and suggested that he join the band that evening on drums. It was Helm's "big break." After graduation from high school in Marvell, he joined Hawkins' band full time.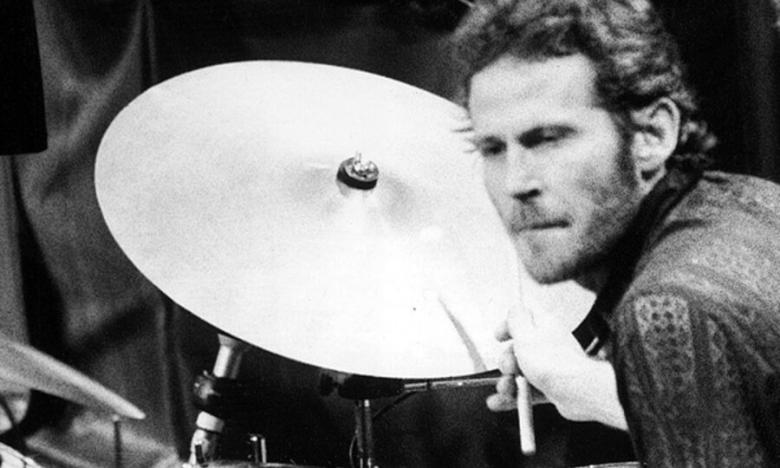 Hawkins and his group headed to Canada – Ronnie Hawkins liked living and playing in Canada, where rockabilly was extremely popular. In 1959, Ronnie Hawkins and the Hawks were signed to a record deal. During this time, Hawkins added several musicians to the roster – pianist Richard Manuel, bassist Rick Danko, keyboard and saxophone player Garth Hudson and guitarist Robbie Robertson. The four Canadian musicians and Helm would go on to form their own group after leaving Ronnie Hawkins…and eventually, after playing as Bob Dylan's backup band...The Band was formed.
In 1968, The Band released their critically acclaimed debut album, Music from the Big Pink. They continued to record and perform together until 1976, when one of the members decided he'd had enough of life on the road. The Band's last concert, at Winterland Ballroom in San Francisco on Thanksgiving 1976, was recorded and directed by Martin Scorsese as a documentary, The Last Waltz. Also on hand for the one-of-a-kind musical event was Bob Dylan, Ronnie Hawkins, Eric Clapton, Muddy Waters, Joni Mitchell, Neil Diamond, Paul Butterfield, Dr. John and Van Morrison. The Last Waltz is considered by many to be the greatest concert documentary ever made. Levon Helm is not one of those people. Helm, according to his autobiography This Wheels on Fire, wanted The Band to continue recording and performing live. One of the other band members did not. Levon continued recording and performing live (sometimes on his own or with former members of the Band or even with other groups such as Ringo Starr & His All Starr Band). It was his friend Tommy Lee Jones that suggested him for the part of Loretta Lynn's father in the movie Coal Miner's Daughter. After that, he appeared in nearly 20 movies, including the The Right Stuff, The End of the Line (filmed mostly in Arkansas) and In the Electric Mist, his last film performance.
Helm was diagnosed with throat cancer in the late 1990s and told he may never speak or sing again after his vocal cords were severely damaged by radiation. Levon began hosting Midnight Rambles at his barn in Woodstock, N.Y., in an effort to pay mounting medical bills but also as a way to perform with family and friends. At first, he only played drums because his voice was still raspy. But in early 2004, he sang for the first time in over five years.
Levon would go on performing and recording. In 2007, his first studio album in 25 years, Dirt Farmer, was released and went on to win a Grammy for Traditional Folk Album. His next album was Electric Farmer in 2009 (winner of the first-ever Grammy for Best Americana Album) and the Ramble at the Ryman, recorded during a live performance at the historic Ryman Auditorium in Nashville in 2008. That album, which would be his last, also earned Helm a Grammy for Best Americana Album in 2011. In 2010, Levon once again graced the big screen in Ain't in It for My Health: A Film About Levon Helm, a documentary focusing on his daily life. Mark Lavon Helm passed away on April 19, 2012. The next day, another Arkansan, former President Bill Clinton, released a statement. "I was saddened to learn of the death of my fellow Arkansan Levon Helm. Levon was one of America's great musicians. His music, with the Hawks, the Band, and throughout his career, and his standout performance in Coal Miner's Daughter, touched a chord with me and with many Americans. He never forgot his roots. I was always grateful that he helped the annual (King Biscuit) Blues Festival get off the ground. He will be deeply missed."
Since his death, nearly nine years ago, Levon has not been forgotten. In 2017, U.S. Highway 49 from Marvell to Helena was designated the Levon Helm Memorial Highway. In 2018, his boyhood home, which had been moved to Marvell from its original location in nearby Turkey Scratch, was listed on the Arkansas Register of Historic Places. In 2019, the Levon Helm Boyhood Home in Marvell opened to the public.