The Lights of Paris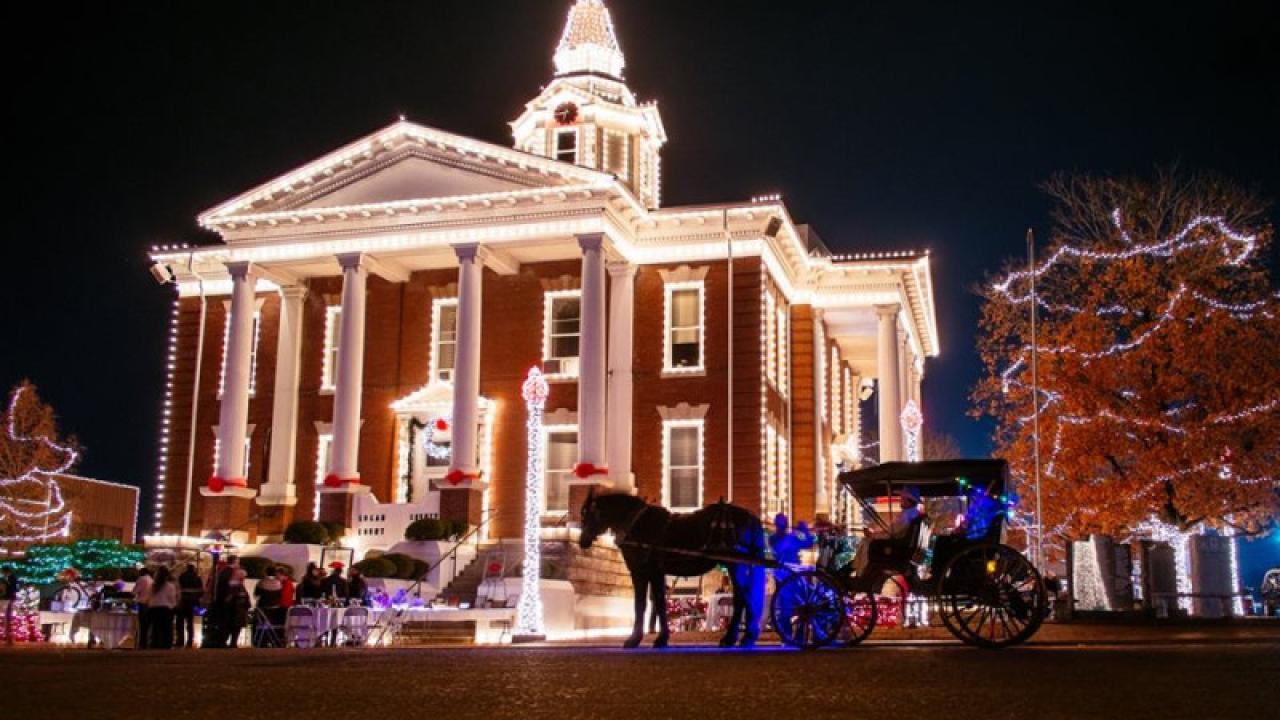 The lights of Paris, Arkansas may not equal that of Paris, France; but they sure hold a charm all their own during the holiday season.
Paris is a rural town set at the base of Mount Magazine, the state's highest peak, and near the Arkansas River in the Ozark Mountains. It's historic downtown sparkles during the holidays with more than 100,000 lights and about 30 themed trees decorated by local clubs and organizations.
Paris during the holidays is a great place for gift shopping, dining, pictures with Santa, and free horse and carriage rides around the courthouse square.
The historic downtown is a thriving commercial district with antique shops, restaurants, boutiques, and the parent company and original store of the Warren's Shoes chain. Many of the buildings are on the National Register of Historic Places.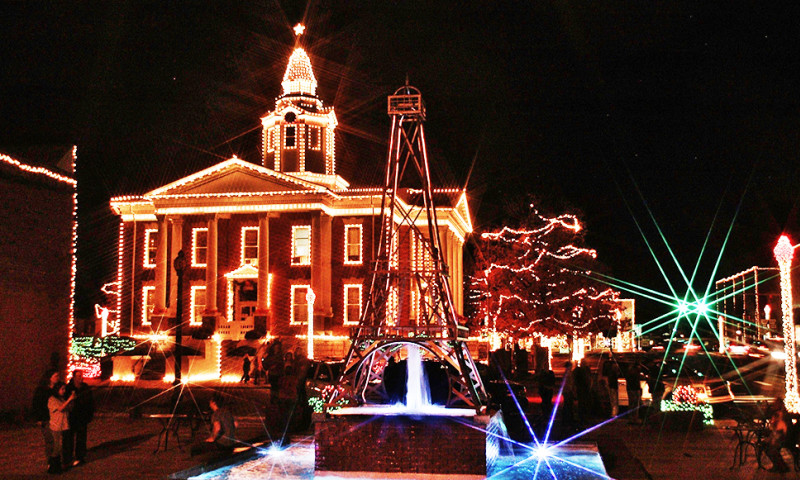 Don't miss the photo op at the replica Eiffel Tower standing 25 feet tall and featuring a two-tier water fountain. It's located on the square at Eiffel Tower Park.
Look for the hot cocoa stand to keep you warm. Paris is just one of the stops on the Arkansas Trail of Holiday Lights.
Did you know Paris, Arkansas is one of 26 towns in the U.S. named after Paris, France.
Other Things to See and Do in the Area:
Logan County Museum
Shoal Bay and Paris City Lake
For more shopping, lodging, and dining details, visit www.ParisArkansas.com or contact the Paris Area Chamber of Commerce at 479-963-2244.