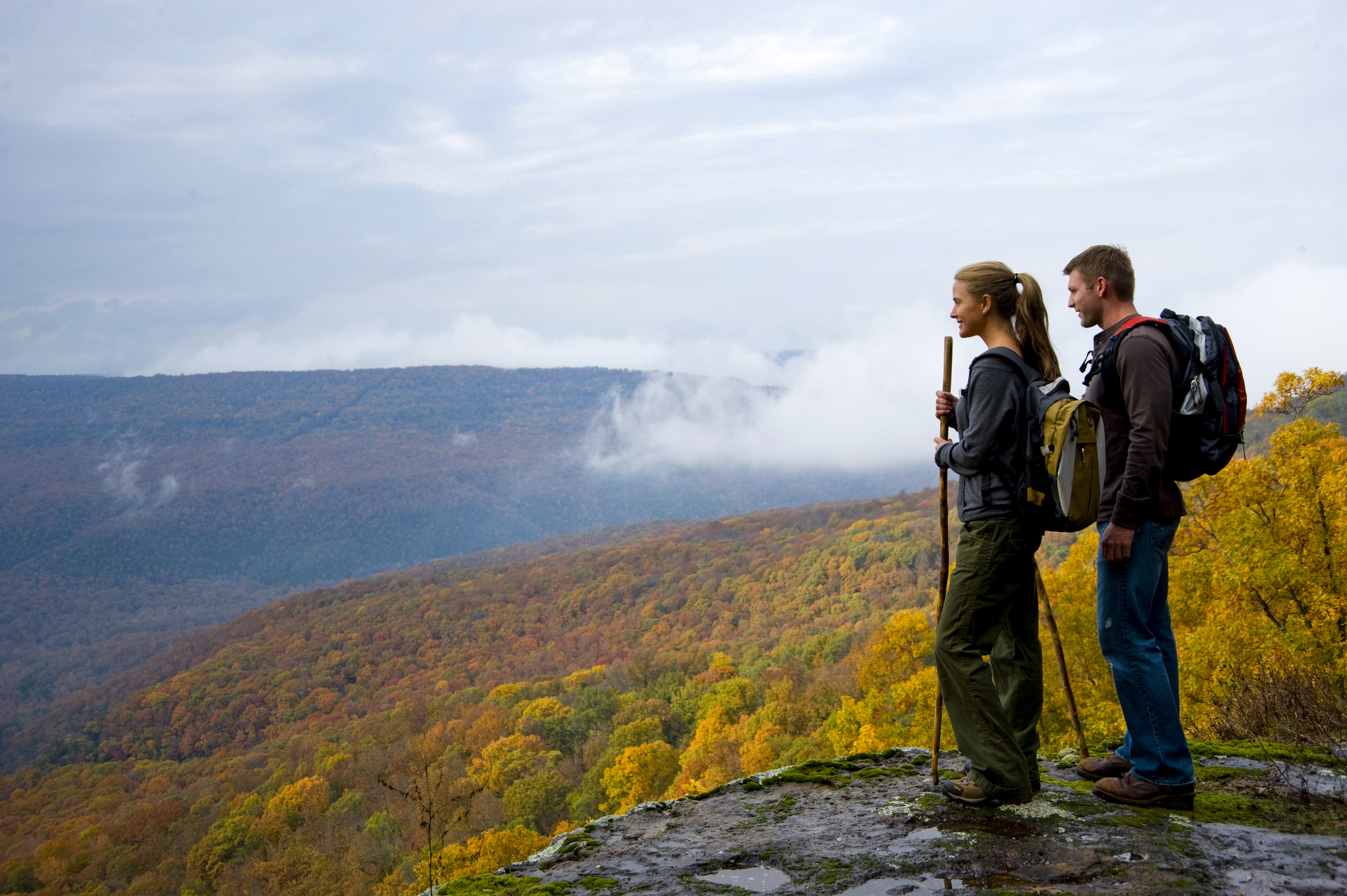 Things to Do in the Ozarks
The Ozarks are actually comprised of three separate and distinct plateaus: the Boston, Springfield and Salem Plateaus. Hardwood forests dot the range, comprised of sandstone and shale in some spots and chert and limestone in others.
There is plenty of wild country to explore here: the Ozark National Forest spans 1.2 million acres. But the highlight of this area for many will be the charming mountain towns, where you'll find everything from antique shops to impromptu folk music gatherings in local squares. 
Hiking
The 218-mile Ozark Highlands Trail is only the beginning of the great hiking opportunities here. There's the breathtaking Pedestal Rocks Loop, the Lost Valley Trail, Hemmed In Hollow and countless other trails to explore. 
Mountain Biking
The mountain biking scene in the Ozarks includes the IMBA Epic Upper Buffalo Headwaters Trail and Syllamo Trail. But other area gems aren't to be ignored, specifically Mount Kessler, Lake Leatherwood and Slaughter Pen. The city of Bentonville is an IMBA Silver-Level Ride Center and nearby Fayetteville is a Bronze-Level Ride Center. One could spend an entire week riding the many trail offerings here in the Ozarks.
Camping
Aside from dispersed camping in the Ozark National Forest, you'll find plenty of wonderful campgrounds that range from primitive to luxurious. Devil's Den State Park, Richland Creek and White Rock Mountain are good places to start looking.
Rock Climbing
The Ozarks have their own special brand of sandstone that's perfect for climbing. Whether you're into sport climbing or bouldering, you'll find some superb routes at Sam's Throne, Horseshoe Canyon Ranch, Red Rock Point and even Mount Magazine State Park.
Floating
The Ozarks are a serious paddlers' playground. The Buffalo National River is the crown jewel of the region, stretching 150 miles. Other float-friendly options include the Mulberry River, Kings River, White River, Spring River, Big Piney Creek, Crooked Creek, Eleven Point River, Illinois Bayou, Little Red River and the Strawberry River. Whether you want to flow through fast-moving rapids or enjoy the scenery on a laid-back voyage, you can't pick a better place than the Ozarks. 
Fishing
The same rivers that make these mountains so ideal for floating also make for some unforgettable fishing. The Spring, Little Red and White Rivers are renowned trout-fishing streams. Anglers on the hunt for bass should check out the region's lakes, including Bull Shoals Lake, Greers Ferry Lake, Norfork Lake and Beaver Lake.
Shopping and Dining
The Northwest Arkansas region is a major hub for retail and entertainment. Explore charming mountain towns such as Fayetteville, Eureka Springs and Mountain View, or head for high-end shopping and dining in Bentonville and Rogers.

Experience the magic of the Ozark Mountains – plan a getaway now!