Making the most of spring break
Editor's note: The events featured in this article occurred in 2017, but you'll find other great happenings on our Events page.
March means many things to people, but if you're a kid in school, it means one thing…SPRING BREAK! And this March brings fun things to do for all ages throughout the Arkansas Delta.
The Foundation of Arts in Jonesboro welcomes Ramona Quimby to the stage on March 17-19. Beverly Cleary's famous rambunctious and imaginative 3rd grader sheds light on the trials and triumphs of growing up. Ramona is a not-so-typical kid growing up in Portland, Oregon. She likes playing in the park, fairy tales, and adventures…and really dislikes spelling! For more information on the performances, visit www.foajonesboro.org or phone 870-935-2726.
Spend some time with birds as the Mississippi River State Park in Marianna offers a Children's Bird Walk Adventure on March 24. Kids and their guardians will join the park interpreter in a search for birds doing "birdy things." Participants will find as many birds as possible and then learn more about the species and how birds use their habitat to its fullest potential. The event is free. For details, contact the park at 870-295-4040.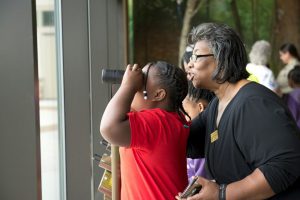 Arkansas State Parks throughout the Arkansas Delta have special events planned just for spring break. To learn more, visit www.ArkansasStateParks.com.