March Features a Medley of Events in the Arkansas Delta and North Central Ozarks
March is one of my favorite months in The Natural State! The temperatures start warming up, the flowers are starting to bloom, and everyone is excited to get outside and enjoy our beautiful state! This March offers some great events in the Arkansas Delta and North Central Ozarks.
On Saturday, March 9, country music legend John Conlee takes the stage at the Riceland Auditorium of the Grand Prairie Center in Stuttgart. A member of the Grand Ole Opry, Conlee has recorded 11 studio albums, featuring 29 singles that made the Billboard Hot Country Singles chart. Tickets range from $15-39. For more information, log on to www.pccua.edu or phone 870-673-4201.
Davidsonville Historic State Park in Pocahontas hosts Bon Appetit: A Dutch Oven Workshop on March 16. Participants will learn about the French influence on early Arkansas as they cook man dishes, breads and desserts with a flair! The workshop fee is $40, which includes your own Dutch oven to take home. Space is limited and reservations are required. To learn more or make reservations, contact the park at 870-892-4708.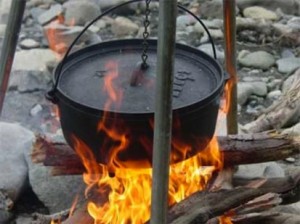 Want to know more about an artifact, fossil or mineral you have? Head to Parkin Archeological State Park in Parkin on March 16 for Artifact and Fossil ID Day. Dr. Jeff Mitchem and other experts will be on hand to identify your object and answer any questions you might have about the item, including the age. No appraisals will be given. Call the park at 870-755-2500 for more details.
Have a great March!