Marianna hosts Arts in the Park on May 21
Arkansas Delta native Marion Deaton will perform at this year's Arts in the Park, scheduled for May 21 in Marianna's historic downtown. The event, being held in the community's downtown square, is free and open to the public. The concert begins at 6 p.m.
Deaton, born in Monroe County, discovered his true passion – music – while attending Arkansas State University. He decided to leave ASU and began a new career as a professional drummer. Over the next few years, Deaton played with musical greats such as Percy Sledge, Roy Orbison, Neil Sedaka, Rufus Thomas and Ronnie Milsap. Then, while singing karaoke one night in Memphis, a new career was born. Deaton sang a Willie Nelson song and the crowd went wild! And "Smooth Willie" was soon born.
Deaton soon formed the "Smooth Willie Band" and began a new career, one that has brought him and the band international acclaim as "the best Willie Nelson tribute" show around. The band plays across the globe, but this performance at Marianna's Arts in the Park will be the first time that Deaton has played so close to his childhood home.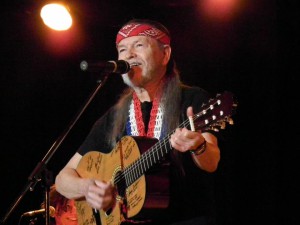 Arts in the Park is a free, family-friendly event that is sponsored by the Community Foundation of Lee County and the Lee County Museum. The event is made possible through the support of local businesses and individuals.
Concertgoers are encouraged to bring their lawn chairs and a picnic dinner and enjoy an evening of fun, food, family, friends and great musical entertainment! For more information, phone 870-295-3223.