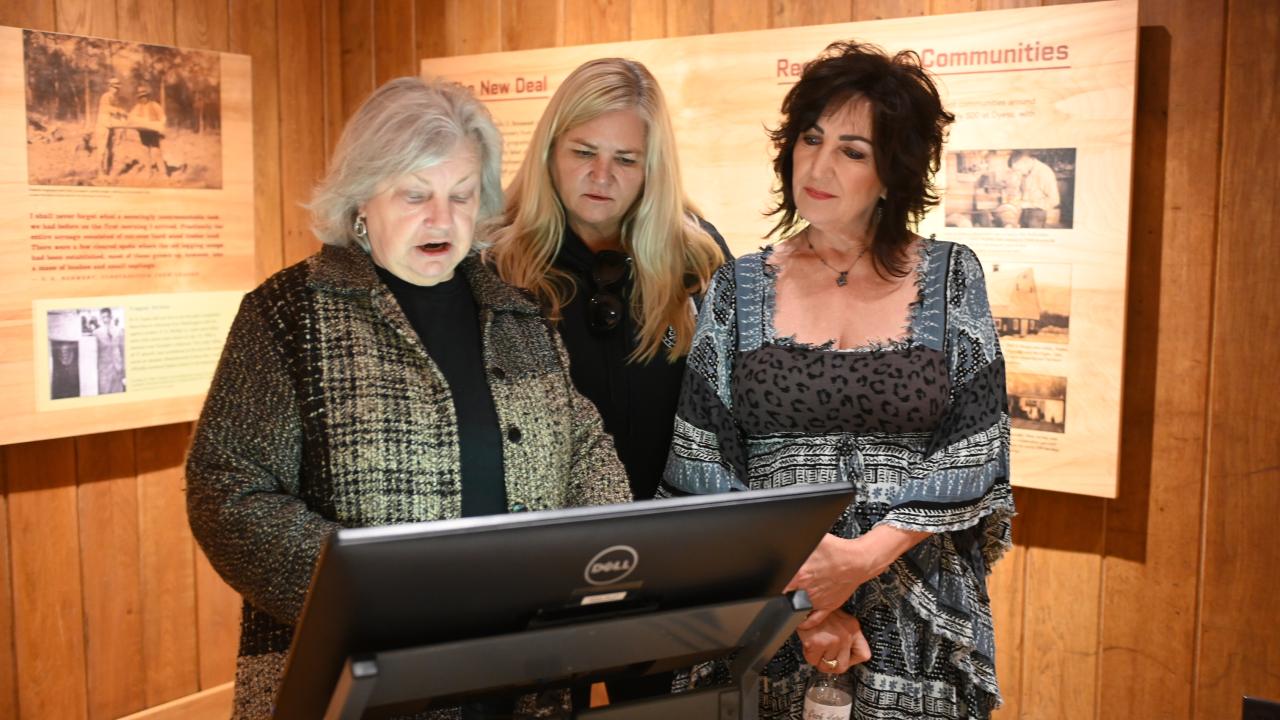 Editor's note: This blog, featuring an interview with Dr. Ruth Hawkins, was published in July 2015.
August 15 marks the one-year anniversary of the opening of Historic Dyess Colony: Johnny Cash Boyhood Home in Dyess. Dr. Ruth Hawkins was a key player behind the restoration and opening of the site. But this wasn't her "first rodeo." Ruth has been an integral part of tourism in the Arkansas Delta for over two decades. She's director of ASU's Heritage Sites, and has overseen the restoration and opening of three other historic sites – the Hemingway-Pfeiffer Museum and Cultural Center in Piggott, the Southern Tenant Farmers Museum in Tyronza and Lakeport Plantation in Lake Village. She also serves as executive director of Arkansas Delta Byways, one of the official tourism associations in Arkansas.​
She has received a lifetime achievement award from the Historic Preservation Alliance of Arkansas; was inducted into the Arkansas Tourism Hall of Fame; earned a lifetime achievement award from the Arkansas Museums Association; was presented an Arkansas Historical Association Diamond Award for her efforts in restoring, preserving and promoting the Arkansas Heritage Sites properties; won a National Preservation Honor Award from the National Trust for Historic Places; was named Arkansas Tourism Person of the Year at the Arkansas Governor's Conference on Tourism; and received a Distinguished Service Award from the Mississippi River Parkway Commission. And that's just a few! Needless to say, Ruth is an Arkansas preservation hero. She's so busy that we couldn't find the time to do a sit down, face-to-face interview! So instead, I asked her some questions that hopefully will give readers an insight into her work and her world.
KW: You have been a moving force behind the several big Arkansas preservation projects, namely the restoration of historically significant properties in the Delta region (Hemingway-Pfeiffer Museum in Piggott; Lakeport Plantation in Lake Village; Southern Tenant Farmers Museum in Tyronza; and Historic Dyess Colony: Boyhood Home of Johnny Cash in Dyess) over the past two decades. Most people would assume you were born and raised in The Natural State, but you weren't. What brought you to Arkansas and what instilled in you the love that you obviously have for the state?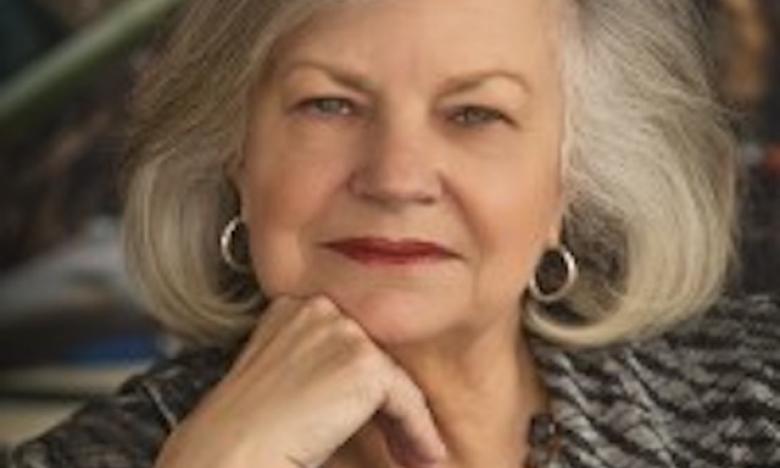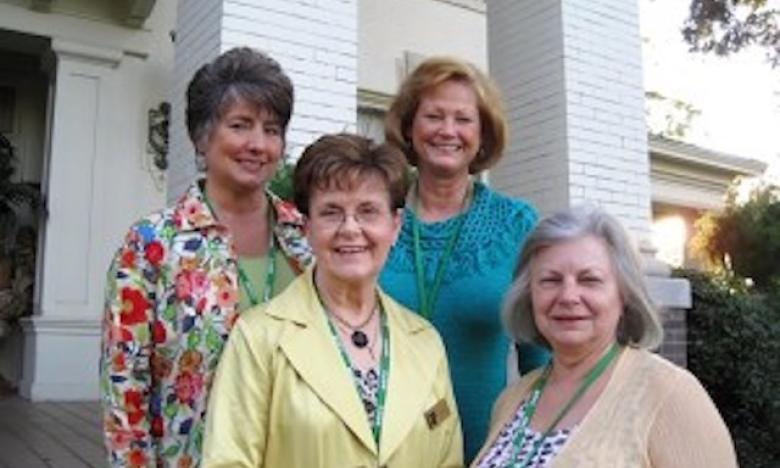 RH: My husband grew up farming with his family in Northeast Arkansas and Southeast Missouri, and after nine years on the East Coast when we first married, we moved back to this area so that he could again assist his father. That was 37 years ago, so it has definitely become home. I grew up on a farm in North St. Louis County, Missouri, but it was nothing like the Arkansas Delta. Certainly no cotton or rice! Some people see only the poverty in the Delta, but for me it is rich in multi-layered stories. And most of those historic stories have to do with struggles — the backbreaking early struggles of enslaved laborers and later tenant farmers and sharecroppers, the struggles against nature when a farmer is trying to get a crop out of the field before the hail storm or the rain, or the struggles of digging drainage ditches or building levees in attempts to control the river before it inundates entire towns. I think all that results in a special resiliency or toughness that shapes the character of the people in the Delta, and I find that fascinating. It permeates the region and also creates a special sense of place that I certainly have never felt anywhere else. So much has happened here. And so much is at risk of being forgotten. We need to remember our heritage — both the good and the bad — and learn from it.
KW: August 15 marks the one-year anniversary of the official opening of Historic Dyess Colony: Johnny Cash Boyhood Home. What has surprised you the most in the year that it's been open?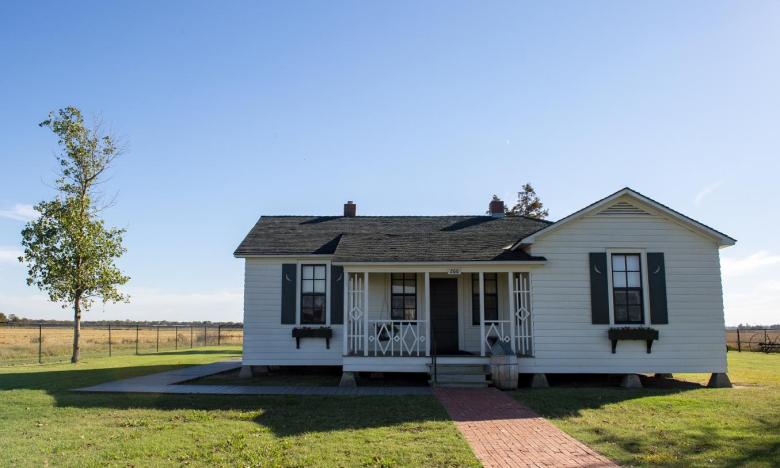 RH: It never ceases to amaze me how people just show up each day from Denmark, or Ireland, or New Zealand, or wherever — like they are just traveling across town! We have had visitors from about 30 countries, and nearly every state. And typically, this is not just a side trip. They have come specifically to follow in Johnny Cash's footsteps, and they know all about him. Many even know that he and his family were part of the nation's greatest agricultural resettlement experiment during the New Deal, and they want to know more about that as well. Regardless of what knowledge they start with, they walk away with a new appreciation of what Johnny Cash and his family went through during the Great Depression. "Now we understand where his music comes from" is a typical comment.
KW: You've been involved from the beginning with the restoration of the Cash house and the Dyess Administration Building. Can you give us an insider's tidbit for visitors? Something that the average visitor might not know.
RH: Well, the average visitor might not know that members of the Cash family visit periodically, and they love conducting the tours. We never know when they might show up, but we have had visitors lately who found it pretty exciting to learn all about the house and about Johnny Cash from his baby sister, Joanne. She's a great volunteer tour guide!
But more to the point of your question: I don't think visitors could ever truly understand or appreciate just how involved the Cash family has been in bringing the house back to life and what a meticulous process it has been. Nearly every item in the house has been donated, except for the original family pieces, and every donation has been reviewed and/or approved by the Cash family. We turned down many offers to donate 1930s and 1940s period furnishings and rural household items because no one in the family had a recollection of it being specifically in the Cash home.
KW: If The Man in Black were alive today, what do you think he'd be most surprised about to see at Historic Dyess Colony: Boyhood Home of Johnny Cash?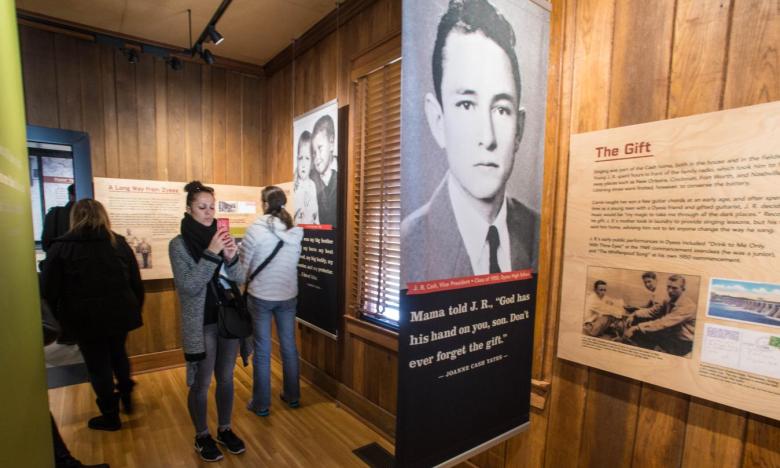 RH: One of our exhibits at the Administration Building has a video clip from a Dyess High School reunion in which Johnny Cash says, "It's vital for us to remember to keep our feet on the ground, regardless of where we are or what we're doing, and to go back to the things we were taught and were brought up on." I think he would be surprised to see that so many reminders of the way he was brought up have been preserved.
I also think he would be surprised to see that many of the things he treasured as a boy and kept as a man are now on display for everyone to enjoy right there in his little hometown. Items such as his Boy Scout card, prom program, yearbook, address book, the table he made in shop class, and other items are on exhibit in the Administration Building. What these objects say to me is that J. R. Cash was just a boy, no different than any other boy from the nearly 500 families that made up the Dyess Colony. Yet he was able to rise from virtually nothing to become an international music icon.
KW: As director of Arkansas Heritage Sites at Arkansas State University, you've done a lot of research on Ernest Hemingway, including writing a book, "Unbelievable Happiness and Final Sorrow: The Hemingway-Pfeiffer Marriage." Tell us something about Mr. Hemingway that most people would find surprising.
RH: Despite his great talent as a writer, Ernest Hemingway appears to me to be one of the most insecure, self-absorbed people that I have never met! He seems to have felt that if he gave anyone else praise or credit for their talents, it would somehow diminish his own. How he could be so extremely gifted, yet feel the need to build himself up by tearing others down, has escaped my ability to comprehend.
KW: Other than the projects under the umbrella of ASU's Heritage Sites, what are three things/places you'd suggest visitors to the Arkansas Delta not miss?
RH: Other not-to-be-missed Arkansas Delta places: (1) the World War II Japanese American Internment Museum at McGehee for its reminder that governments are not infallible and that our freedoms should not be taken for granted; (2) the Delta Cultural Center at Helena for providing an excellent overview of the cultural heritage of our region, along with related Civil War Helena and blues music attractions and events; and (3) any of our state parks in the region, as they each interpret some unique aspect of our natural or cultural heritage
KW: Let's look ahead 10 years…to the year 2025. What's your hope for the future of the Historic Dyess Colony: Johnny Cash Boyhood Home?
RH: My vision for the future of the Historic Dyess Colony: Johnny Cash Boyhood Home is that it will serve as a catalyst in transforming the entire town into a thriving heritage site that provides insight into one of the nation's largest agricultural resettlement experiments during the New Deal and conveys to visitors how colonist Johnny Cash and his music were shaped by his experiences in Dyess. I also would hope that in the process, visitors can make their own connections and gain understanding of rural life in the Great Depression and New Deal eras of the 1930s and 1940s.
To achieve this will require developing a number of other projects in the master plan, including completing the theater building as a visitor center, re-creating all the outbuildings at the Cash farmstead, adding historic signage throughout the town, developing a walking trail connecting the Cash home and the Colony Center, adding visitor services, and developing entrepreneurship opportunities such as offering lessons in canning and preserving, renovating vacated colony houses as unique lodging, and making regional arts and crafts available to visitors.