Fun is just around the corner during March in the Arkansas Delta. From live theater to exploring the stars to making campfire treats, kids of all ages will delight in the entertaining activities offered this month.
The Enchantment Theatre Company celebrates Beatrix Potter's 150th birthday with a new and original production of Peter Rabbit Tales on March 6 at the EACC Fine Arts Center in Forrest City. "Once upon a time there were four little rabbits and their names were Flopsy, Mopsy, Cotton-tail and Peter." The famous first line of Potter's The Tale of Peter Rabbit has enchanted children and their families for over a century. The production brings the captivating stories to life, using fantastic masks, whimsical puppets, gorgeous scenery and original music, bringing Beatrix Potter's stories alive on stage. Tickets range from $11.60 to $14.50. For details, log on to www.EACC.edu or phone 870-633-4480.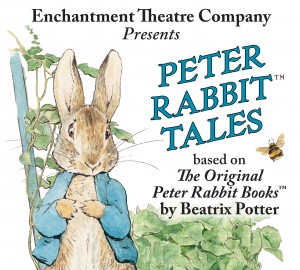 "Twinkle, twinkle, little star!" Spring is just around the corner and the Mississippi River State Park in Marianna is celebrating with Welcome Spring: Child's Night Out, an evening of fun interpretive programs based on celestial exploration, on March 18. Kids in 3rd to 6th grades are invited to join in the fun by making star clocks and learning more about the spring equinox and the skies above us. As dusk approaches, participants grab binoculars and see if they can spy some of Jupiter's moons or Orion's belt. The program lasts from 6 to 9 p.m. The $20 fee includes materials, dinner and the use of equipment. Participants must pre-register before March 14. To learn more, call 870-295-4040.
There's nothing quite like cooking outside over a campfire. Village
Creek State Park in Wynne offers a Kids Campfire Cooking workshop on March 26. Young chefs join the park interpreter and learn how to make tasty treats over the open fire, like banana boats, baked apples, and s'mores. The cost is $3 per participant. For more information, contact Village Creek State Park at 870-238-9406.