Music and musicians that changed the world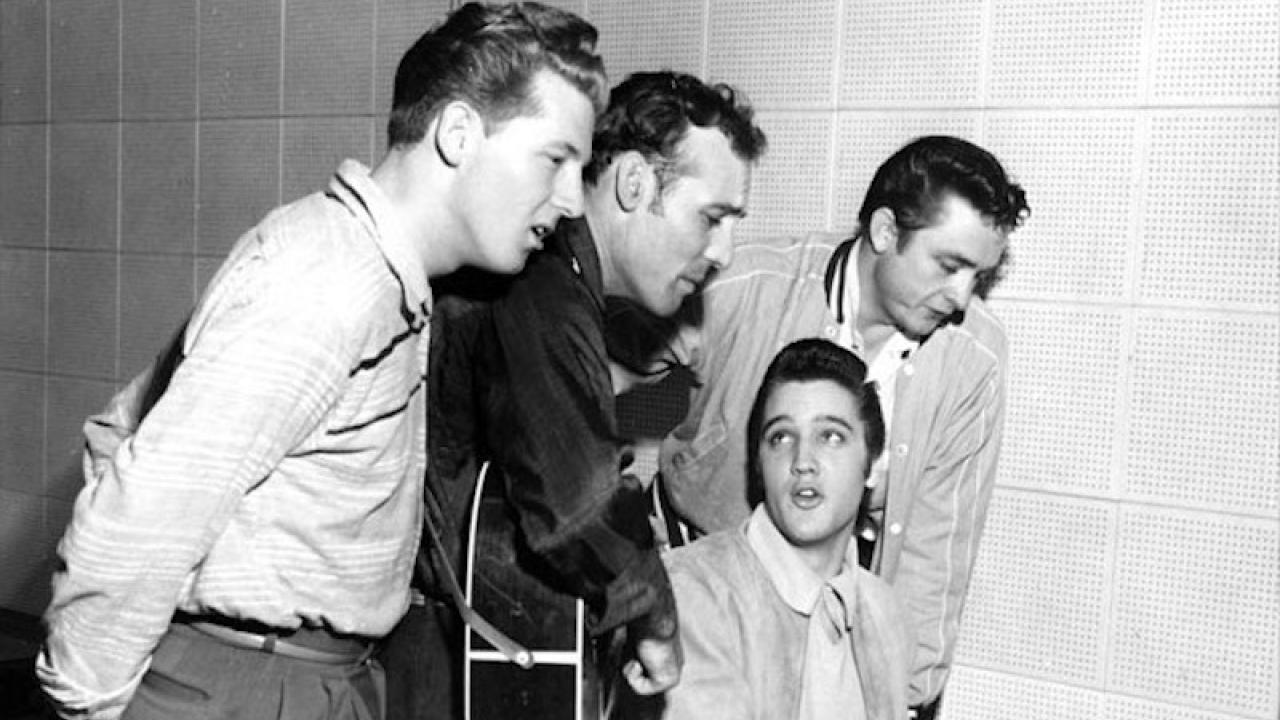 Elvis. Johnny. Jerry Lee. Carl. Four names that would shape the face of music around the world.
On Dec. 4, 1956, four young musicians got together at Sun Studios in Memphis and had an impromptu jam session. Johnny Cash, Elvis Presley, Jerry Lee Lewis and Carl Perkins (who was the only one actually at Sun recording that day) were all in very early stages of their careers – Perkins had a hit with "Blue Suede Shoes," Cash was a Sun artist who had several country hits, Elvis had recently moved from Sun to RCA Victor and Lewis was virtually unknown outside Memphis. But magic would be made that day…the engineer at Sun had the good sense to record the session, and Sun owner Sam Phillips had the good sense to call a local newspaper, who sent a reporter and photographer to the studio to capture the event. The next day, an article and photo ran in the Memphis paper…and the "Million Dollar Quartet" was born.
​
All four musicians have ties to Arkansas, most notably Johnny Cash, who was born and raised in The Natural State. All four toured nightclub circuit in Arkansas, playing at juke joints, clubs and venues, especially along what is now known as the Rock 'n' Roll Highway. Carl Perkins has been quoted as saying he wrote "Blue Suede Shoes" after playing a show in Parkin, Ark. (while touring with Elvis Presley and Johnny Cash) after he heard a man on the dance floor warning his date to stay away from his new blue suede shoes.
​