New visitors center opens at Historic Dyess Colony: Johnny Cash Boyhood Home on May 21
On May 21, Historic Dyess Colony: Johnny Cash Boyhood Home in Dyess celebrates the grand opening of a new visitors center in the former colony theatre and pop shop. The event begins at 10:30 a.m. at 110 Center Dr. in Dyess.
Beginning at 11 a.m., a free lunch will be offered in Colony Circle. Free tours of the Dyess Administration Building, the Cash
house and the new visitors center will be available to the public from 9 a.m. until 3 p.m. Johnny Cash's siblings, Joanne and Tommy, will be on hand for the event. Tommy once served as a projectionist at the Dyess Theatre.
The original community building burned and a new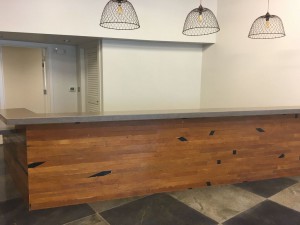 theatre was built in 1947. Now completely reconstructed, it serves as a visitor/orientation center for Historic Dyess Colony: Johnny Cash Boyhood Home, featuring films, materials and other exhibits.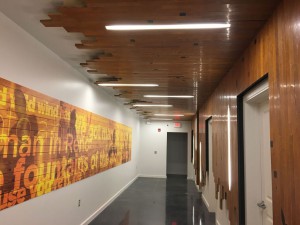 The grand opening also coincides with the 80th anniversary of the grand opening of the original Dyess Colony Circle buildings. A few weeks following the official dedication on May 22, 1936, First Lady Eleanor Roosevelt visited Dyess and addressed the members of the colony from the front steps of the administration building.
For more information on the grand opening events on May 21, phone 870-764-CASH (2274).