It's September and the kids are getting back into the school routine…hopefully! It's also a great time to get out and enjoy some fun activities geared toward the younger crowd, like these two events being held at Arkansas State Parks in September.
We're going "old school" with these events. No batteries, no power cords, no game controllers.
Grab the kids and their fishing gear and head to Cane Creek State Park near Star City on Sept. 20 for the park's Junior Fishing Derby. Young anglers will complete for the highest weight caught during the derby. Prizes will be awarded. Don't have a pole? Don't worry! The park will provide a pole for you if needed. The fishing derby is open to those ages 15 and younger. For more information, contact the park at 870-628-4714.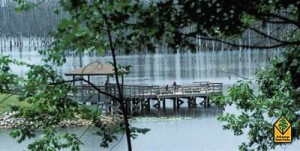 Although your kids probably won't believe it, we all know there was a time before Xbox, PlayStation and Wii. Join the staff of Powhatan Historic State Park in Powhatan on Sept. 27 for Historic Games Day. The event is being held in conjunction with "Take a Child Outside Week," and the park will have booths featuring games played by all ages from the Victorian Era through today. Enjoy old-fashioned sack races, croquet, marbles, tag, bobbing for apples, jump rope, yo-yos, horseshoe, checkers and more. And you don't have to worry one bit about the battery dying in the middle of a game! Bring the entire family, a picnic lunch, and your lawn chairs and go back to a simpler time! Phone the park at 870-878-6765 for details.
Have a splendid September in The Natural State!