One Tank Travels: Crater of Diamonds State Park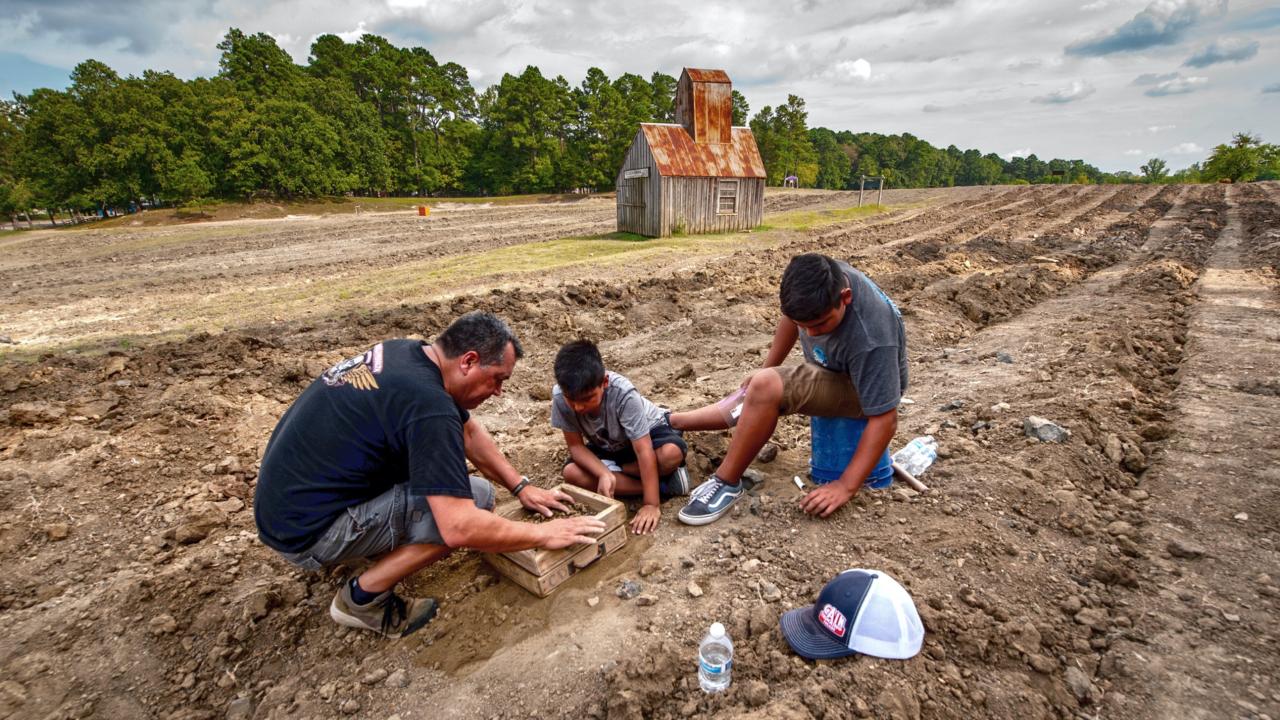 Crater of Diamonds State Park is located in the tiny town of Murfreesboro. It is one of the only places in the world where the public can search for real diamonds in their original volcanic source. This state park makes a great day trip destination from either Little Rock or Hot Springs. You can get a quick introduction to this unique destination via the diamond displays and exhibits that detail the site's history and geology in the park's visitor center. 
The story of diamonds in Arkansas began when the first diamonds were found in Murfreesboro in 1906 by John Wesley Huddleston, at what is now Crater of Diamonds State Park. This event is marked by a historical marker in the park's diamond field on the south-central mine boundary.
There are many ways to search for diamonds at the park. You can walk the grounds looking for diamonds lying on top of the ground–a technique known as surface searching. Following a hard rain this is a popular method since rain washes soil away, leaving rocks and minerals ( and hopefully diamonds!) exposed on the surface. You can dig ( from around 6 inches to a foot) in the soil and screen for diamonds.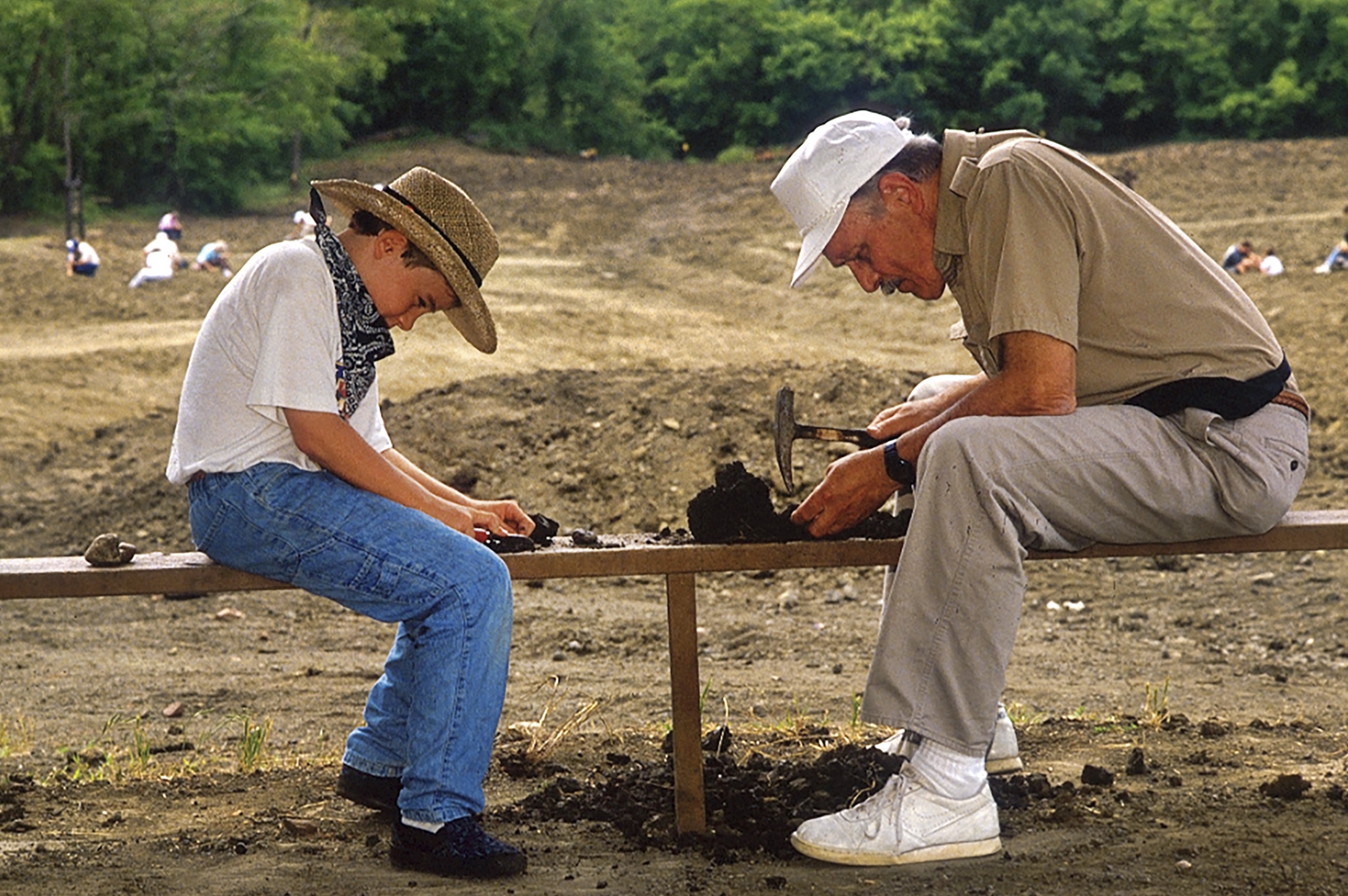 Or you can dig deep holes, washing the soil in a series of screens and hand sorting the gravels from the screen. Of note, if you want to dig you can bring your own tools from home or you can rent them at the park. Whatever method you choose ( and you can do all three if you want) there is a park interpreter on site that can help you with the specifics.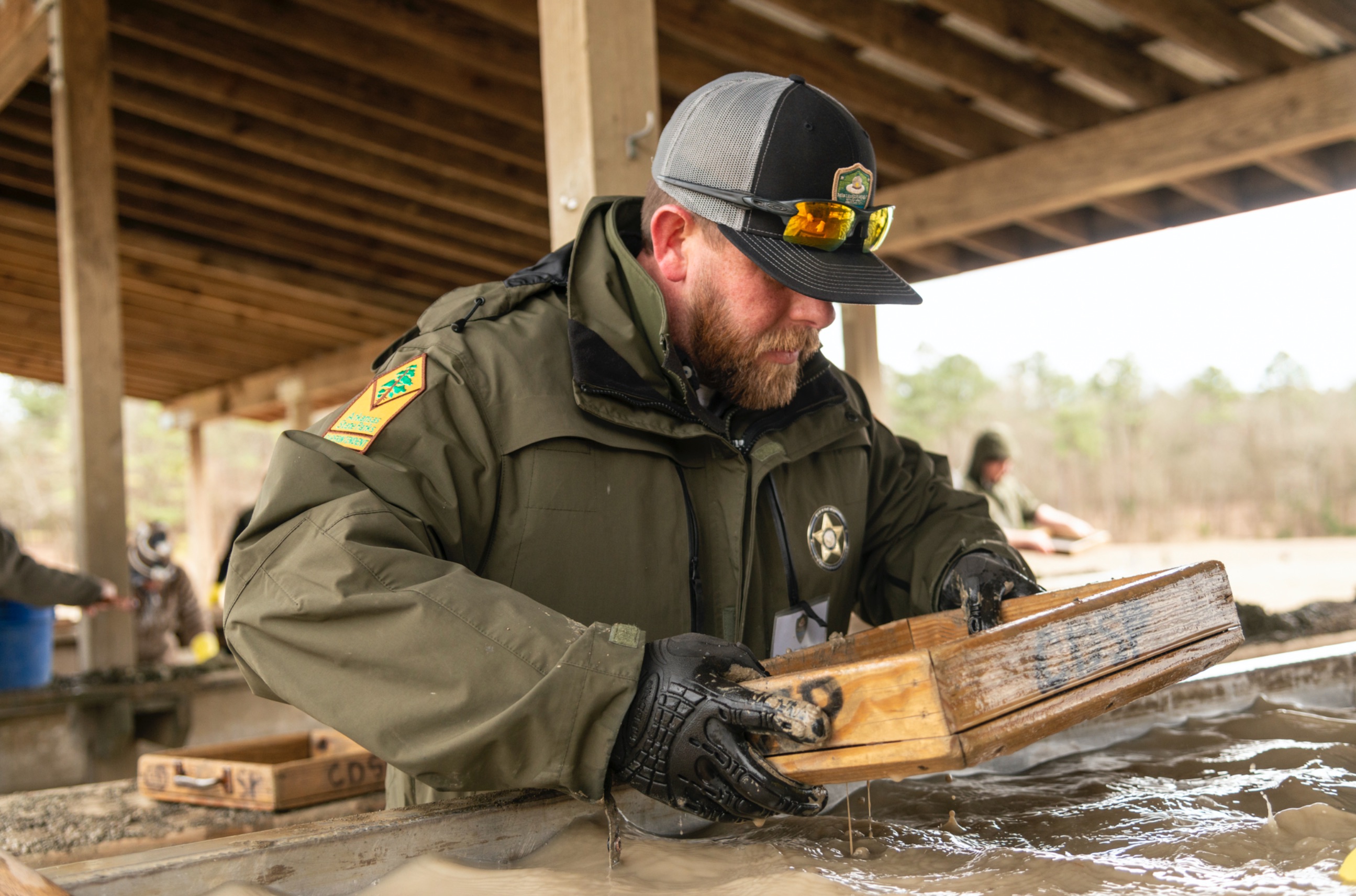 What sets Crater diamonds apart are the color, luster and shape. The vast majority of diamonds found here are white, brown and yellow; the luster of the diamonds look like small pieces of metal; and if they are not broken the shape is usually very smooth and well rounded.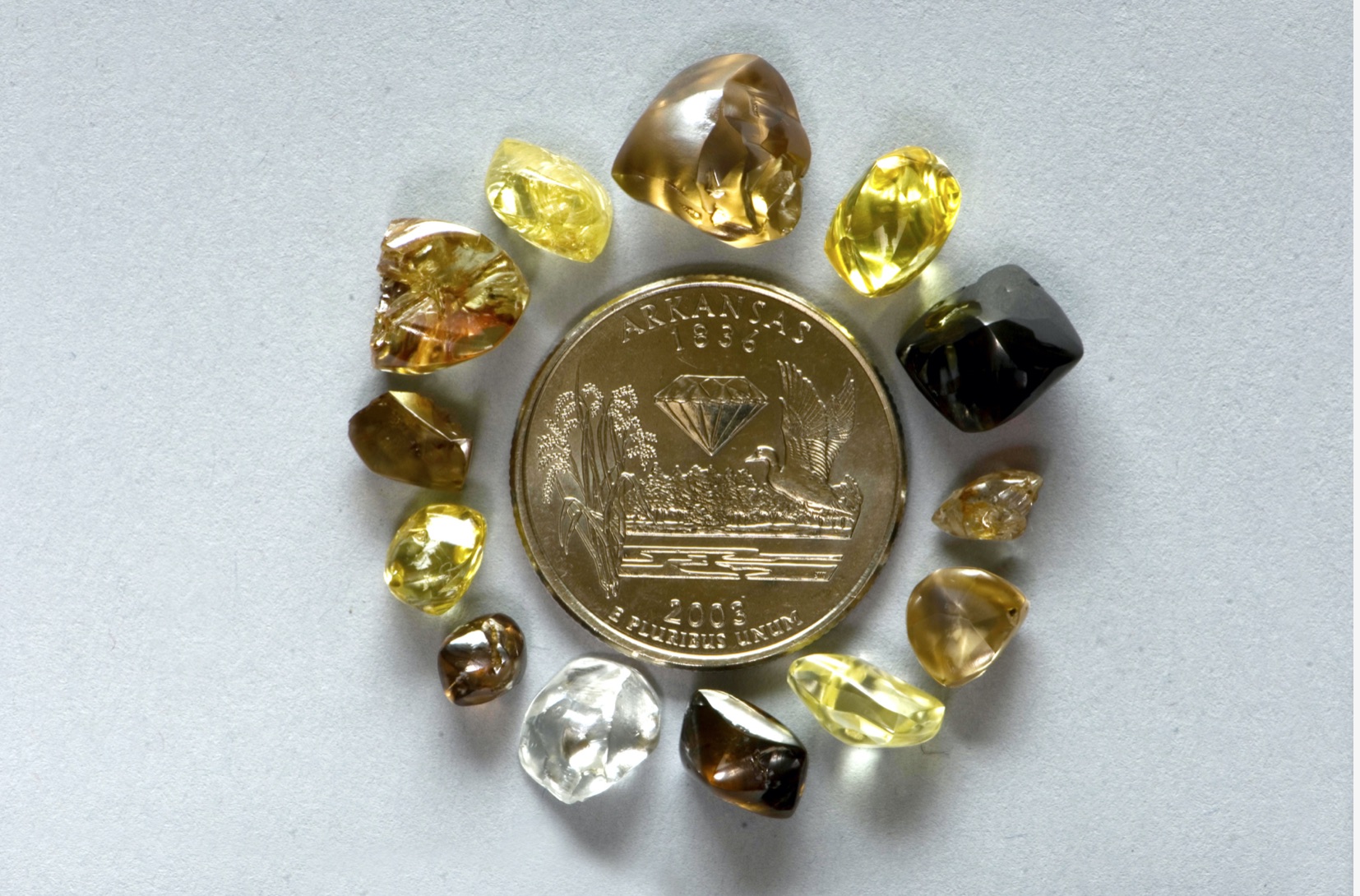 The park is located at 209 State Park Road. After you've got your fill of prospecting, you can head downtown to Murfreesboro's Courthouse Square to grab a bite to eat or to go antiquing.  
Boating, fishing and camping are also popular in the area. If you want to make the trip more than one day, you can also head to nearby Lake Greeson. The 7,260-acre lake is known for fishing, boating, scuba diving and water sports, so it can be a destination in itself. Recreation areas are located around the lake and there is also an ATV trail. Daisy State Park is located on its north shore. The Little Missouri below the Greeson Dam is also known for its bass and trout fishing. That part of the river is the most accessible from Murfreesboro.