The Paul Thorn Band Returns to Historic Helena on June 12-13
The King Biscuit Blues Festival's Live on the Levee event welcomes the return of a fan favorite, the Paul Thorn Band, on June 12-13, to the Malco Theater in historic downtown Helena.
This year marks the first time the Live on the Levee event spans two nights. On Friday evening, the Paul Thorn Band will perform an "unplugged," acoustic concert, which gives the audience a more intimate experience with the group. Saturday's performance will be the band's full-on rock 'n' roll show…a guaranteed good time like only the Paul Thorn Band can deliver.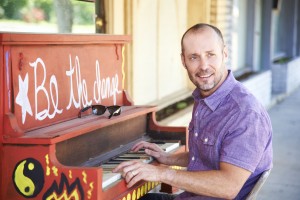 The band's return marks their eighth trip to historic Helena, beginning with their first performance at the King Biscuit Blues Festival in October of 2010. The group has returned each year since, and has become an undeniable crowd favorite at the renowned festival.
The band, led by the charismatic and witty Thorn, a Mississippi Delta native, is reveling in the success of their latest album, "Too Blessed to Be Stressed," which was released to critical and audience acclaim this past August. Thorn himself has described it as "a feel-good record. It's kind of like the Americana Kool & the Gang. It makes you happy when you listen to it." Fans obviously agreed. The album spent over 40 weeks on the Americana Music charts, with seven of those in the #2 spot.
Paul is backed by his long-time band, which he has called "my second family." Bassist Ralph Friedrichsen, keyboardist Michael "Dr. Love" Graham, lead guitarist Bill Hinds and drummer Jeffery Perkins have backed Thorn for years, both in the studio and on the road, and form a musical brotherhood that comes from years of working together and an obvious solidarity. These talented musicians give dynamic life to the lyrics from "Too Blessed to Be Stressed," almost all of which were written by Thorn and Billy Maddox, his long-time writing partner, producer and manager.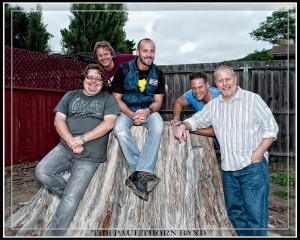 Seeing the Paul Thorn Band in concert is, most definitely, an exciting, fun and somewhat emotional experience. Thorn's songs range from mischievous to heartfelt to witty…and always enjoyable.
Each show starts at 7:30 p.m. Tickets are $35 per night per person, although a combo ticket is being offered for $60 for both nights. For more information or to purchase tickets, log on to www.KingBiscuitFestival.com or call the KBBF office at 870-572-5223.