Preserving History: Louisiana Purchase Historic State Park Reopens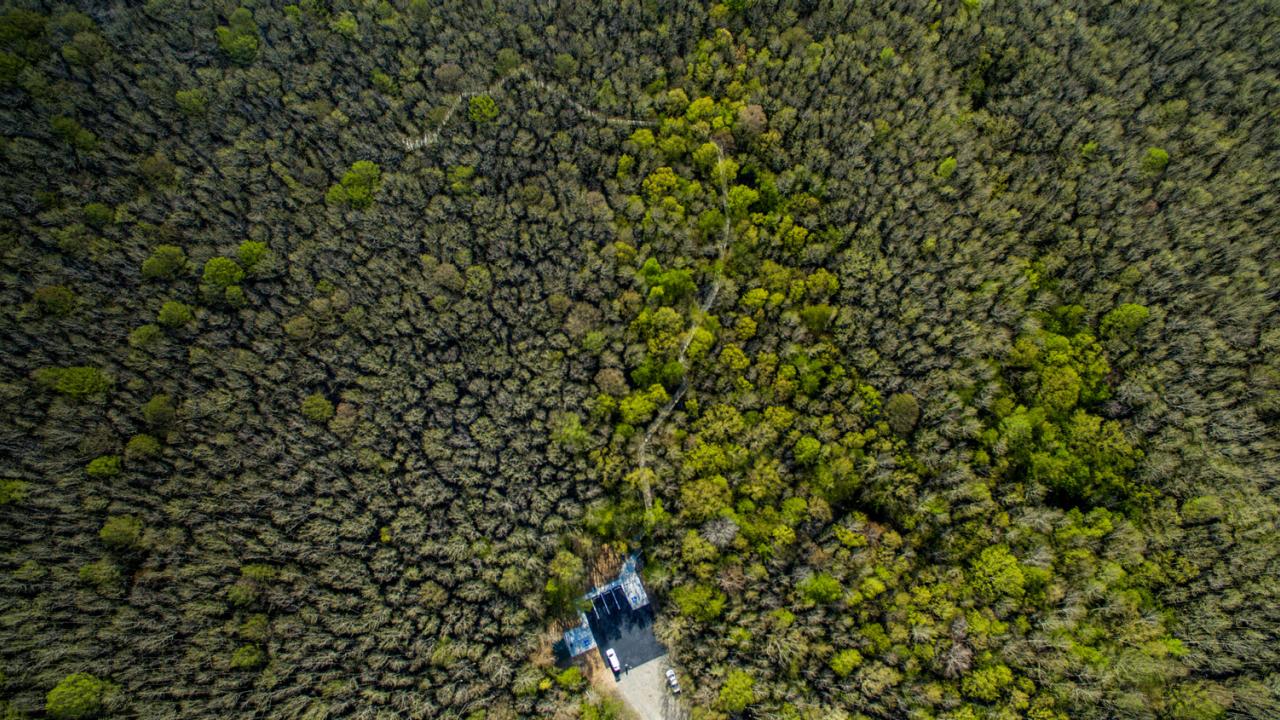 Louisiana Purchase Historic State Park, located near Brinkley, reopened last month after renovations to preserve this National Historic Landmark. While smaller than most Arkansas state parks, the site is of major significance. The park protects the initial point of the Louisiana Purchase Survey of 1815, which is a vital, fixed coordinate for land surveying across the western United States.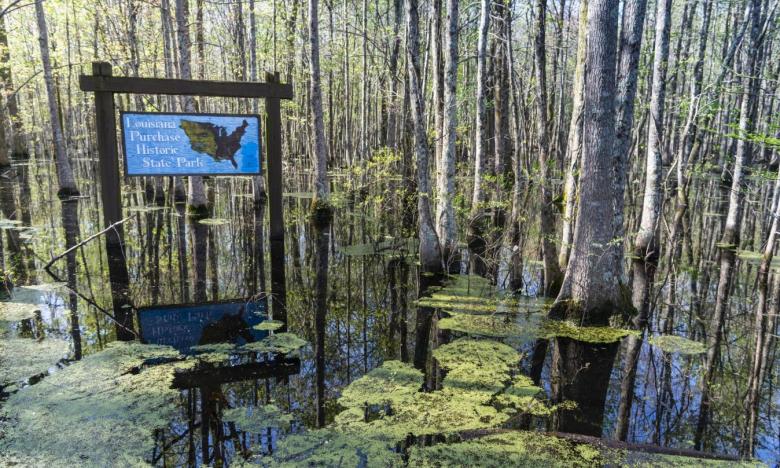 For nearly 100 years, the granite monument rested in the bed of the wetlands, and over time, the monument began to sink. Today, you can walk a winding 800-foot, elevated boardwalk through the wetlands area to reach the location of the granite monument. The park's boardwalk was cleaned and repaired, a vault restroom facility was installed and improvements were made to the walkway and parking lot.
The park and natural area preserve a rare headwater swamp and a granite monument standing in the swamp's interior. The monument marks the "initial point" established during an original survey of lands added to the United States as a result of the Louisiana Purchase. The monument was listed on the National Register of Historic Places on February 23, 1972, and on April 19, 1993, the National Park Service designated the point a National Historic Landmark.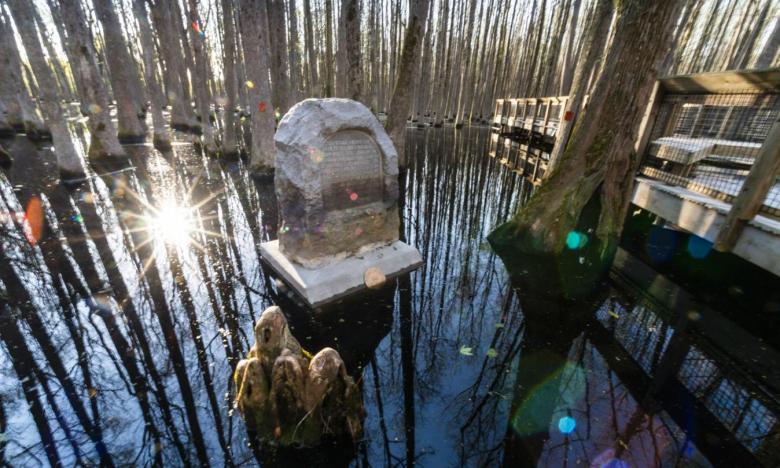 The Louisiana Purchase of 1803 more than doubled the size of the United States and brought all the territory that would become Arkansas under U.S. ownership. In 1815, President James Madison ordered a survey to establish a system for distributing land to veterans of the War of 1812. On November 10, 1815, a party led by Prospect K. Robbins surveying a north-south line to be known as the fifth principal meridian crossed an east-west baseline that had been surveyed by a party led by Joseph C. Brown. The crossing of those lines became the "initial point" from which subsequent surveys of Louisiana Purchase lands originated. Robbins's party marked two trees about eighteen inches in diameter as witness trees to delineate the crossing.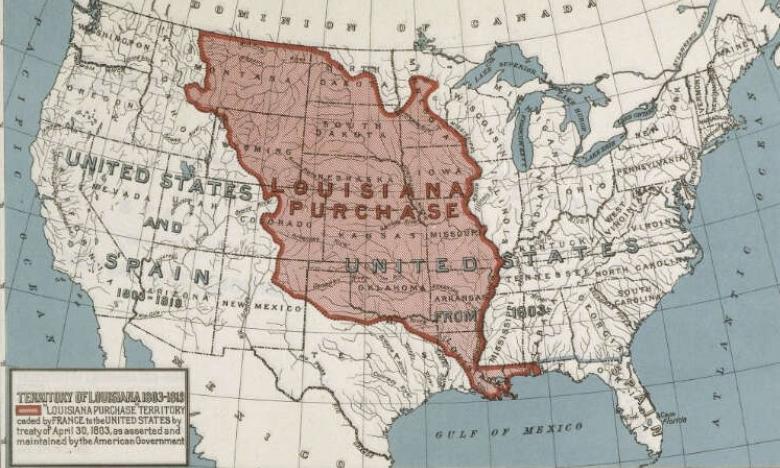 While re-surveying the boundary between Lee and Phillips counties in 1921, surveyors Tom Jacks and Eldridge P. Douglas of Helena (Phillips County) discovered the witness trees. The L'Anguille Chapter of the National Society of the Daughters of the American Revolution in Marianna (Lee County) placed a monument on the site, dedicating it in ceremonies held on October 27,1926.
The park's botany includes species normally associated with swamps, such as swamp tupelo, bald cypress, black willow, and buttonbush, in proximity with upland species such as sweet gum, mulberry, Nuttall oak, and sassafras. Many bird species can be observed in the surrounding swamp area.
To learn more about the park and its national significance, visit www.arkansasstateparks.com/parks/louisiana-purchase-state-park.