Purple Ice Cream!! Cowabunga!
There are very few family friendly restaurants, short of those with arcade games or fast food joints, in Little Rock. The Purple Cow is one of the exceptions. Very family oriented, the restaurant has been a staple on the Capital City's restaurant scene for quite some time. I made a long overdue re-visit last week and was reminded yet again, how much fun the place can be for all ages, which serving outstanding cuisine.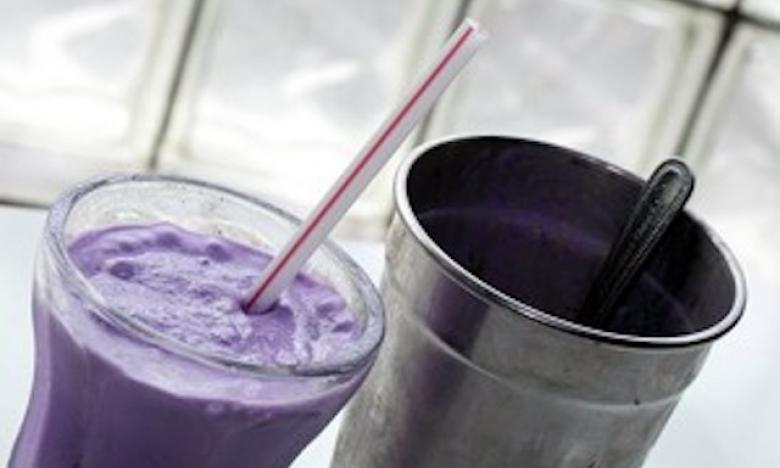 The food is not just for kids; it's for everyone. Along with shakes, malts and ice cream sodas, the restaurant also has wine by the glass, beer, Bloody Mary's, and Mimosa's, plus shakes for grownups.
And bless their hearts, they use Arkansas products such as Yarnell's Ice Cream, Petit Jean bacon and hot dogs. Now that's eating local!
Much of the menu is a flashback to the old-fashioned dairy bar type of food. A variety or burgers, including the Five Alarm, Rodeo, Garden, Bleu Cheese, regular and turkey, are offered. Add-ons run the gamut from avocado and mushrooms, to fried egg and herbed butter. Other classic offerings are a Patty Melt, and "The Best Chili Dog." Eight types of salads, four platters, along with toasted and grilled sandwiches, round out the menu.
Don't forget the purple ice cream! Whether it's a shake or a scoop, Yarnell's purple ice cream is so good.
The next time you're looking for a family fun place to dine, go visit the cow…the purple one! Locations are two in Little Rock, one in Conway and one in Hot Springs.