Reenacting the Battle of Helena
The Delta Cultural Center in Helena-West Helena marks the 152nd anniversary of the Battle of Helena on March 13-15.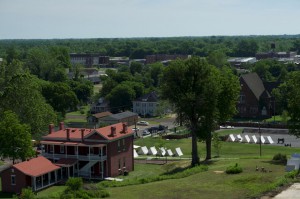 The three-day event includes a reenactment of the 1863 Civil War battle that took place in the river town. The Delta Cultural Center and the Helena Museum of Phillips County will be open special hours during the event. Other activities offered include a "Q & A with General U.S. Grant" featuring living historian Dr. Curt Fields, the 30th annual Patrick Cleburne memorial service, a book fair, a Warfield Concert with composer and music historian Bobby Horton, and tours of the historic Moore-Hornor House.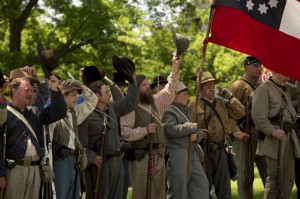 On July 4, 1863, daylight fell upon Helena, a river town that had been occupied by Union forces since July 1862. Located along the banks of the Mississippi, Helena held a strategic location along the mighty river between Memphis and Vicksburg (in the midst of a 40-plus-day siege led by General Ulysses S. Grant). Memphis, under Federal control since June 1862, served as an important supply depot and staging area for many of the Union campaigns.
The battle would become an exercise of confusion. Lieutenant General Theophilus Holmes, commander of the Confederate District of Arkansas, gave the order to attack Union forces at "daylight." The phrase obviously had different meanings to different Confederate leaders. To Confederate Major General Sterling Price, the phrase meant dawn; to Brigadier General James Fagan, it referred to first light. This minor misunderstanding had a major impact on the outcome of the battle – with Fagan's troops attacking a full hour before Price's.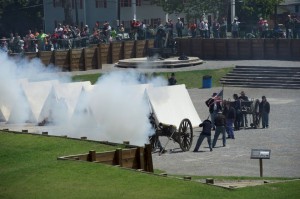 The battle was bloody. A total of 239 Union soldiers were killed, wounded or missing. The number for Confederates was nearly sevenfold – 1,696 killed, wounded, or missing. The Battle of Helena secured the Union stronghold on the Mighty Mississippi. The bloody battle also proved to be the last major Confederate offensive in Arkansas.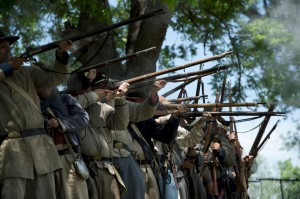 For more information on the Battle of Helena reenactment and programs, log on to www.DeltaCulturalCenter.com or contact the Delta Cultural Center at 800-358-0972.