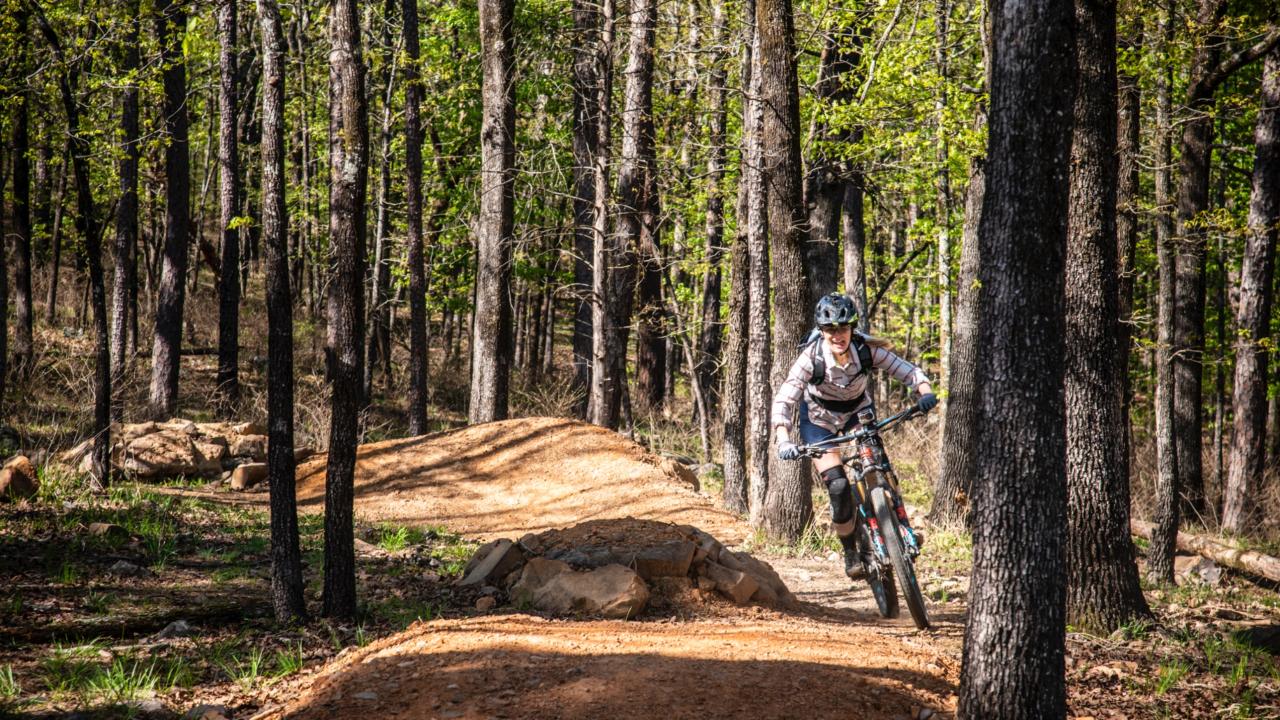 If you are on the lookout for places to ride in the Little Rock area, the Little Rock Convention & Visitors Bureau, LRCVB, has created an in-depth cycling resource that showcases almost 100 trails covering over 1,230 miles in and around Little Rock and central Arkansas.
The site, which can be found at littlerock.com/experience-little-rock/cycling, includes information on road biking routes, mountain biking trails, gravel riding, and a newly created series of self-guided tours that give riders the chance to learn about Little Rock's history and culture. You can also find other details like info on local outfitters and cycling clubs.
  The site's trails have been helpfully organized in various categories.  
For more information on riding in Arkansas, check out arkansas.com/cycling-and-biking.