Riverside Rides Bike Rental Shop open in Fort Smith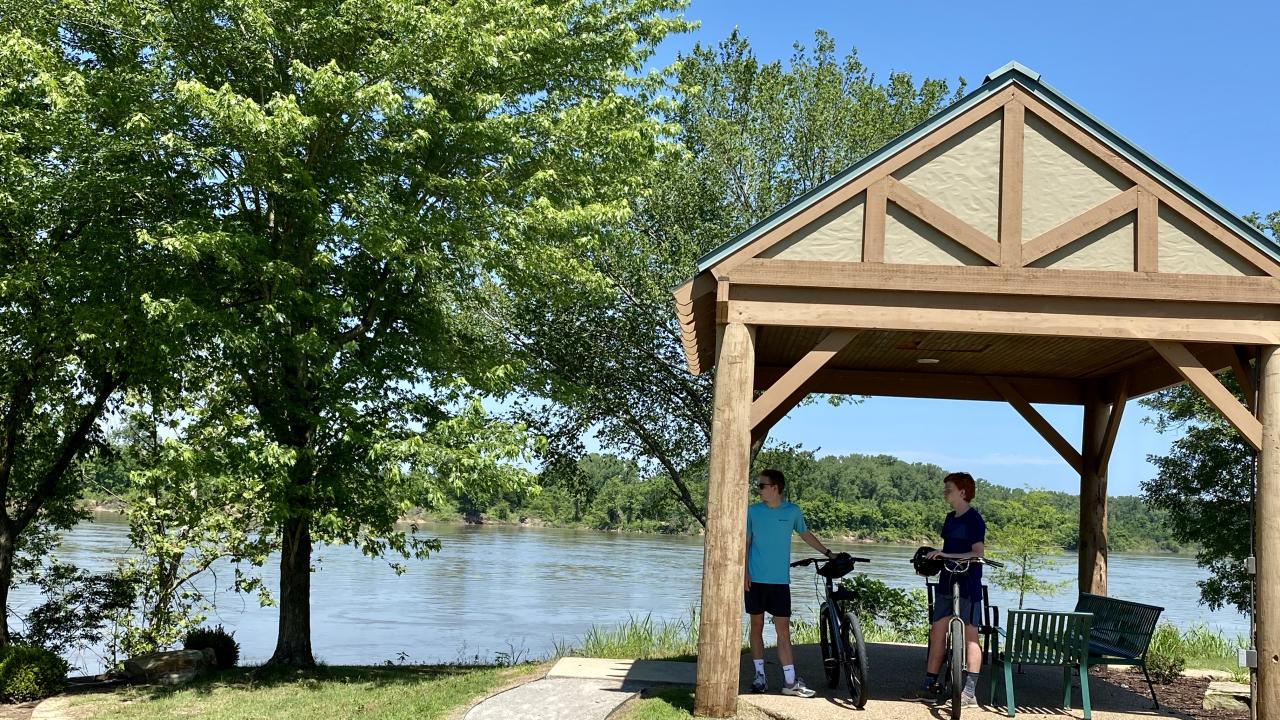 Wide and rolling, the Arkansas River surrounds Fort Smith on three sides.
Downtown along the riverfront, visitors find landmarks such as the National Historic Site, containing the remains of the original 1817 fort, an amphitheater, bike and skate park, Miss Laura's Visitor Center, U.S. Marshals Museum, trails and Riverside Rides, a bike rental shop.
Riverside Rides is a unique operation that opened in the summer of 2020. You can rent bikes and helmets by the hour and enjoy a paved path running along the Arkansas River and eventually to a city park about seven and a half miles to the north.
Catch a breeze off of the water for the first mile, which leads past the U.S.Marshals Museum, over steel bridges, and past park benches, a gazebo, and sculptures. A smattering of shady spots make this a good section to stop and watch the river rolling by.
Then, connect with a multi-use trail running along a levee and sandwiched between the river and a road. The river and road disappear behind lush green trees and river bottom vegetation, only coming into view in a few sections.
The ride is peaceful, smooth, mostly flat, and well marked. It feels like you're in the middle of nowhere even though you're not. 
Bike stations can be found along the way. It would be easy to spend half a day enjoying an excursion, if not longer. It's a great ride no matter what distance and pace you're looking for.
Just south of Riverside Rentals is a city bike and skate park for those who like more adventure.
Additionally, Riverside sells bottled water if you're thirsty upon your return.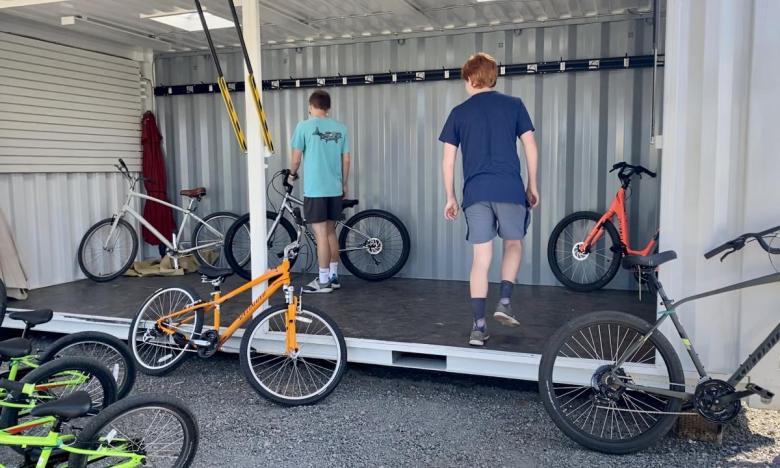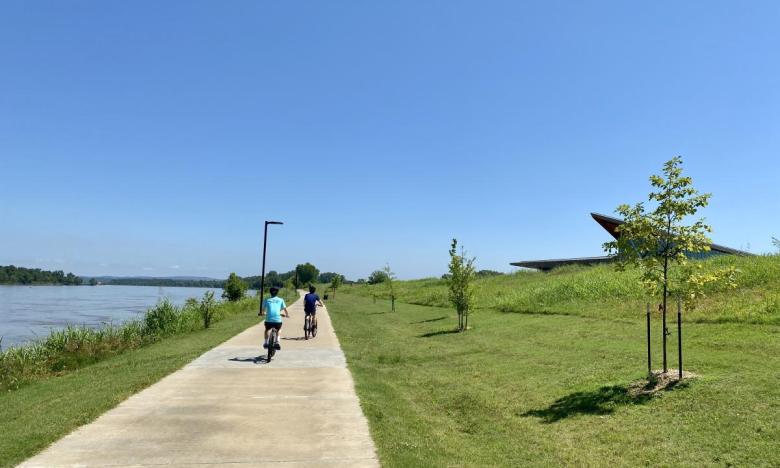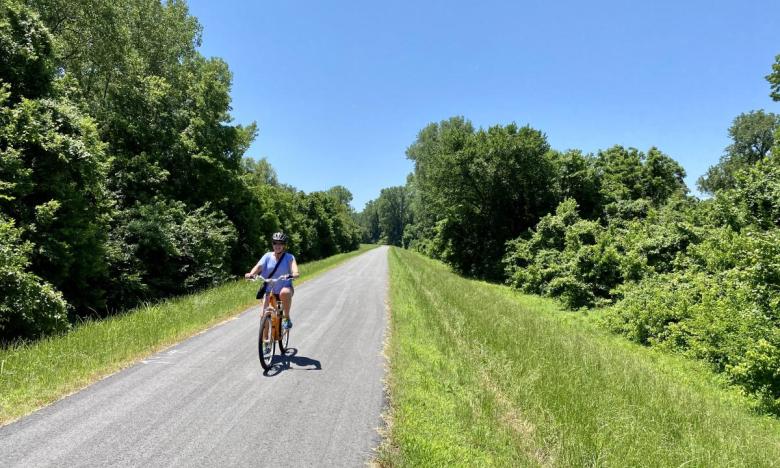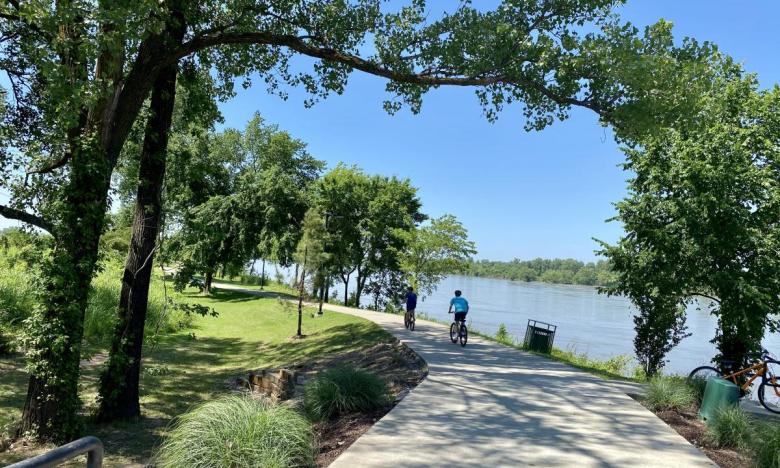 Fun Fact:
Riverside Rides Bike Rental Shop on the Greg Smith Riverfront Trail is run by students in an entrepreneurship class at the Future School.
The entrepreneur class was taught by two Fort Smith businessmen. Students learned about business plans, legalities, accounting, promotion and more. It is run out of two shipping containers purchased with money donated by local businesses. Some of the students now work at the rental shop and are paid. Proceeds will also go toward a scholarship fund for seniors.
Follow Riverside Rides on Facebook and Instagram to stay up to date on operating hours.
The Future School opened its doors Aug. 22, 2016, in downtown Fort Smith as a tuition-free, public charter high school centered on a personalized approach to learning via student-designed internships, personalized learning plans, and an advisor for each student. It now serves students in 9th through 12th grade and graduated its first class of seniors in May 2019.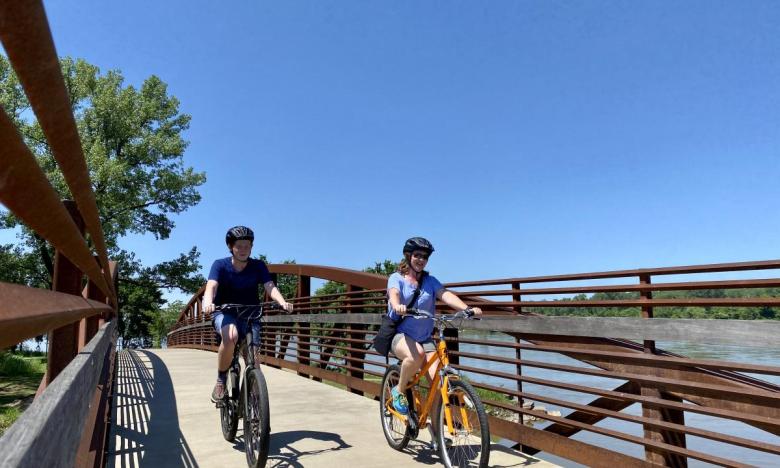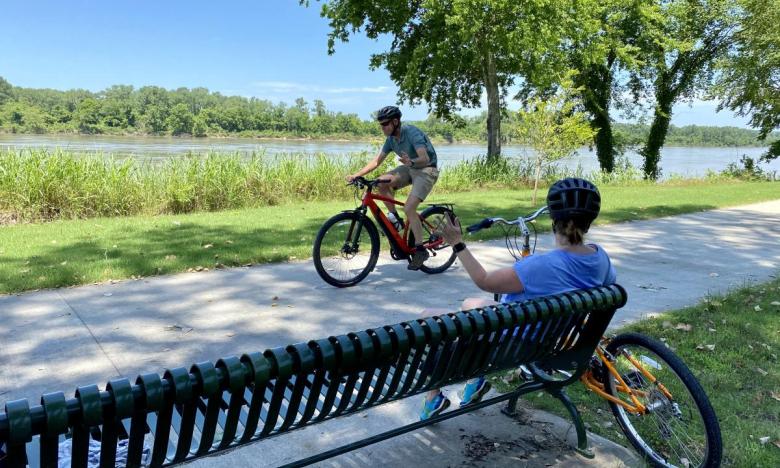 Bike park on the Riverfront in Fort Smith