Romantic Getaways in Arkansas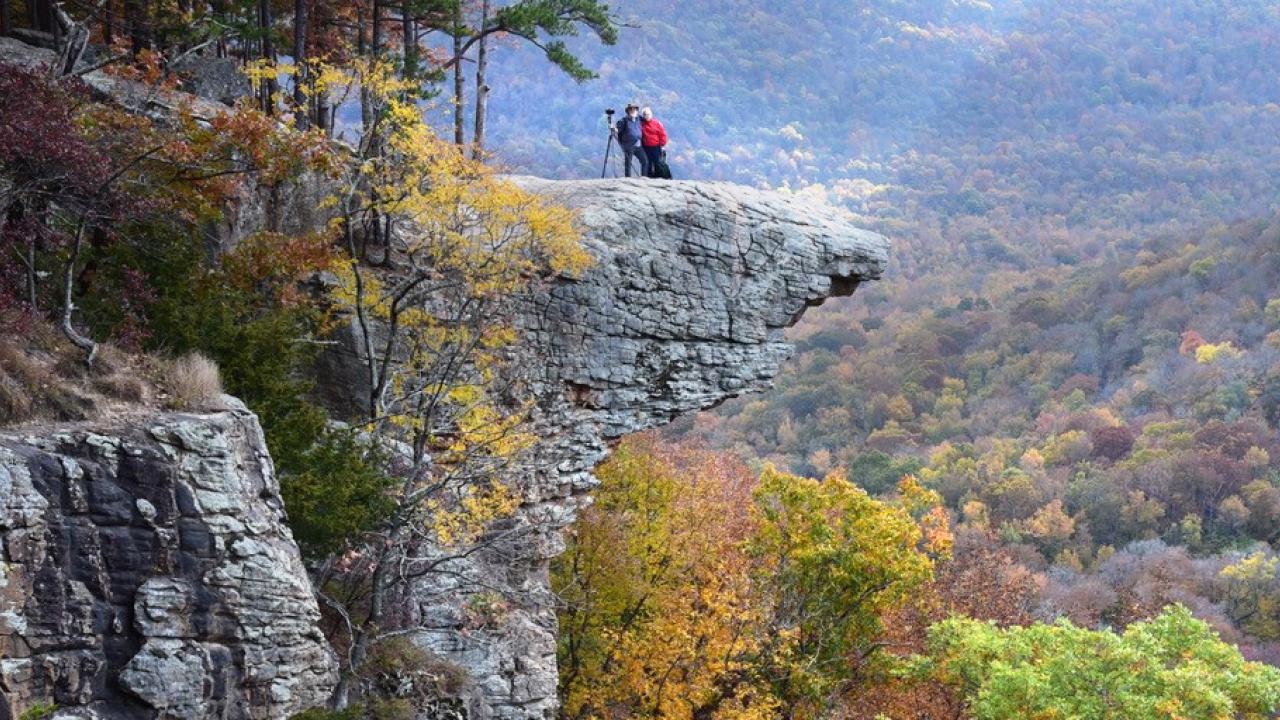 As a photographer for Arkansas Tourism, I have a vested interest in seeing people enjoy our state, including my wife of nearly 30 years. Arkansas excursions are a foundation of our romance, and we particularly cherish trips that include a stay in one of The Natural State's cabins or lodges.
There is nothing like a two-day respite at Queen Wilhelmina State Park, atop the clouds and frosted trees, to give rest to the soul and fan the fires of Valentine love. We can share countless stories of romance across our state, from finding a romantic shelter from a hail storm on Mount Magazine to enjoying foot-stomping music welling up from the Ozark Folk Center. Other favorites are eagle tours at DeGray Lake Resort State Park and hiking or dining at Petit Jean State Park.
The list can go on and on...
Our recipe for love is simple: a good hard walk, prayer and a vista or two.
Whenever we travel out of state, we make sure to take a leg-stretching break at the Bona Dea Trails and Sanctuary in Russellville, just off Interstate 40. With extra time we take the windy road up Mount Nebo, our gateway to sweeping sunrise or sunset views.
Finally, Tucker Creek is the home of bullfrogs and hawks in our own Conway backyard.
Because romance isn't once a year, it's the daily walk!