Scavenger Hunt at Crowley's Ridge State Park
Looking for a great way to have fun and learn something with the kids this April? Crowley's Ridge State Park near Paragould hosts a Scavenger Hunt on April 28. Create your team and then race to learn about the park. A list of questions will be provided and each group will head out, on foot or in a vehicle, to find the correct answers. The scavenger hunt takes the teams all over Crowley's Ridge State Park to complete the task. Then head back to the park's Visitors Center with the answers…but don't dawdle! The first team to return with the correct answers to the questionnaire wins a prize!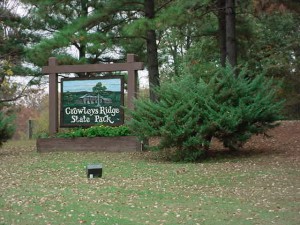 Crowley's Ridge State Park is one of Arkansas's first parks. You'll find native log and stone structures, constructed by the Civilian Conservation Corps in the 1930s. The park is home to two lakes, one for swimming and one for fishing, along with trails, picnic areas, cabins, campsites, a baseball field, and a group lodging area.
For more information on the Scavenger Hunt, contact the park at 870-573-6751.