See the Great Passion Play in Eureka Springs

The Great Passion Play in Eureka Springs is performed May through October. In addition to the play, you can experience the Christ of the Ozarks statue, Holy Land Tour, Sacred Arts Museum, world-renowned Bible Museum, buffet restaurant, mountain bike trails, and gift shops.
The play starts with the resurrection of Lazarus. You'll see the entry of Jesus into Jerusalem on the day known as Palm Sunday, then witness significant events leading to and including Christ's crucifixion, resurrections, and ascension into Heaven.
The drama is performed on a 550-foot-wide, multilevel stage in an outdoor amphitheater. You'll experience the hustle and bustle of crowds in the colorful marketplace, and the live animals on the streets of Jerusalem as well as the angel rolling away the stone at the tomb and the dramatic ascension of Jesus into the sky.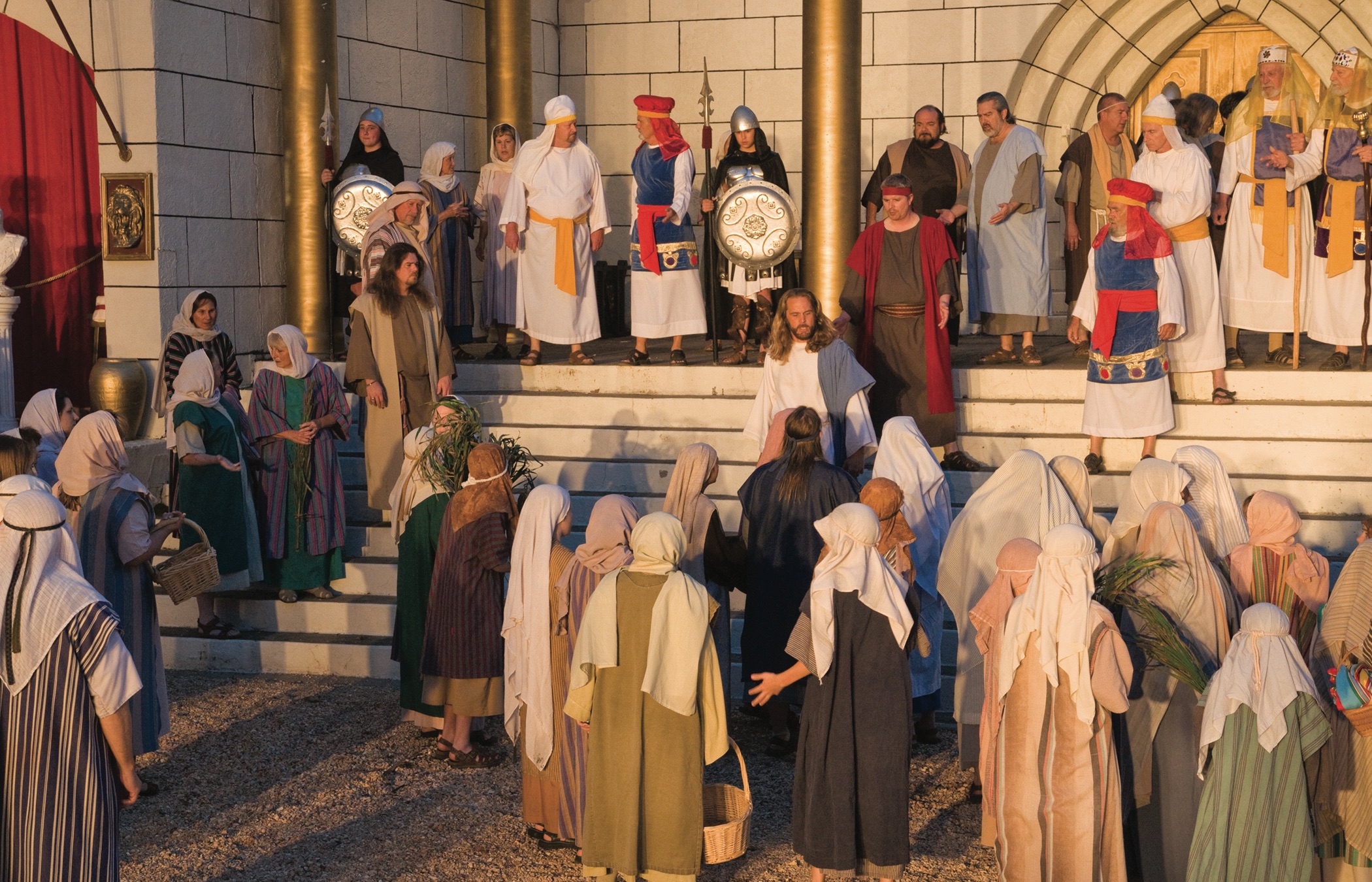 The outdoor theater has 4,100 individual, comfortable seats with backrests. Since its opening in July of 1968, more than seven million people have enjoyed this portrayal of The Greatest Story Ever Told.  Hundreds of actors and state-of-the-art sound and lighting create an unforgettable experience for you under the stars.
The Passion Play also offers many special events throughout the season.