Seuss, Dinosaurs and Dutch Oven Cooking for the Kids
httpv://youtu.be/ZM2q17drIyo
March is here! Temperatures are warming up and spring is right around the corner. This month there are some great activities throughout the Arkansas Delta and North Central Ozarks guaranteed to please kids of all ages!
The Arkansas State University Museum in Jonesboro celebrates the birthday of the creator of The Lorax and the Cat in the Hat during the Read Across America/Birthday Party for Dr. Seuss on March 4. Walk, don't run, to join in on the fun! Log on to http://museum.astate.edu or phone 870-972-2074 for details.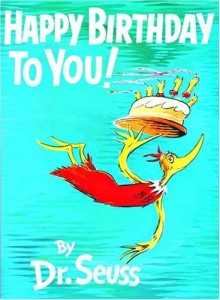 The East Arkansas Community College Fine Arts Center welcomes Erth's DINOSAUR ZOO Live to Forrest City on March 4. Get up close and personal with Erth's remarkable prehistoric creatures, from cute baby dinos to teeth-gnashing giants, in a live petting zoo like no other! Ancient dinosaurs come to life in an eye-popping display in this fun, educational and imaginative performance that will thrill and delight audiences of all ages. Children can watch wide-eyed from a safe distance or bravely dare to interact with the dinosaurs. Admission is $12. Visit www.eacc.edu or phone 870-633-4480 ext. 352 for more information.
Jacksonport State Park in Newport invites budding young chefs to try their hand at cooking in the outdoors during the Kids' Dutch Oven Cooking Workshop on March 27.
Park interpreters will share the best ways to prepare buttermilk biscuits and peach cobbler in a Dutch oven. Admission is $7. Phone the park at 870-523-2143 for all the details or to register your young chef.