The storied musical heritage of Texarkana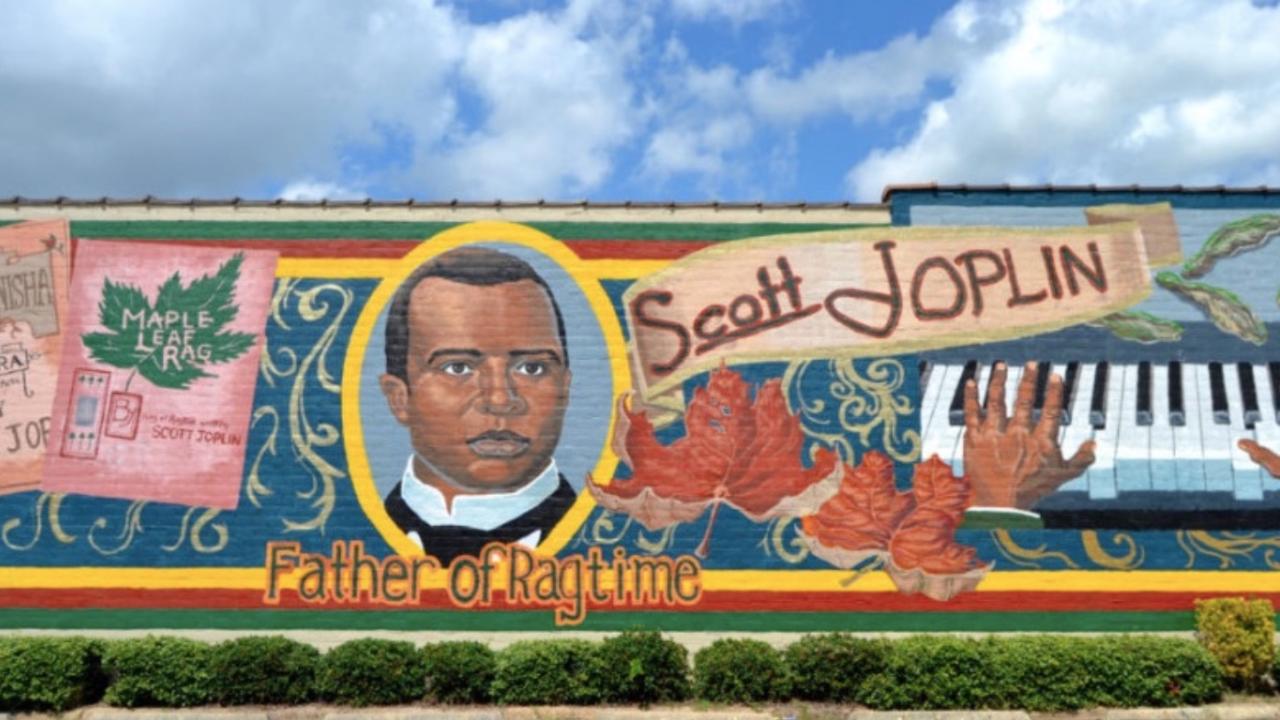 Texarkana stands out as being a city that rests in two states. It also stands out as a city rich in musical heritage. 
An organization in Texarkana was created to help preserve the vast amount of musical history of the region, which includes Southwest Arkansas and Northeast Texas. "The Regional Music Heritage Center, RMHC, is a historic building in need of restoration, for the time being," said Vicki Carr, director of the Regional Music Heritage Center. "The purpose of the organization has been to establish an awareness and celebration of the musicians and musical forms developed here." Of the top ten American composers of the 20th century, according to a number of authorities, two of them, Scott Joplin and Conlon Nancarrow, hail from Texarkana, Arkansas. "Pretty remarkable," says Carr. "Of course, they were as different as night and day."
Scott Joplin, 1868-1917, was a Pulitzer Prize winning composer who grew up in Texarkana and made his mark in the world via Ragtime music. In the downtown arts area, a large mural at 311 Main Street depicts his life and accomplishments. Joplin was known as the "King of Ragtime Music". He was a classically trained pianist, but only finished eighth grade at the Orr School in Texarkana. Joplin started playing for brothels and dance halls as a young man; he formulated his earliest compositions with his brothers, appearing in venues from St. Louis to New Orleans, stopping wherever a town had a depot. His fame was revived in 1973 when his piece, "The Entertainer," written in 1902, was used in the movie "The Sting." For those who want to learn more, the Museum of Regional History, housed in the city's oldest brick building at 219 North State Line Avenue, which splits the city into Texas and Arkansas, has a display on Joplin as well as other history on the area.  
Carr said RMHC has an annual birthday party for Scott Joplin on the Saturday following Thanksgiving, utilizing a restored mercantile establishment now called the 1894 Gallery and Lofts.
 
Another interesting piece of music history can be found in Conlon Nancarrow,  a Texarkana native and a uniquely influential composer of the mid-20th century. Nancarrow was born in 1912. His father was mayor of Texarkana when the Arkansas Municipal Auditorium was first constructed and dedicated in 1928. Nancarrow was an accomplished musician whose piano compositions were so complex and futuristic that the only available technology that could perform his music was the player piano, a type of mechanical piano. Nancarrow punched each roll by hand, leading the way for today's tech musicians to use computer technology to create so-called "black music"; so many notes are played, electronically, at one time, that they appear as a black smear on the music transcript. "To hear a piano play all of these notes is actually to hear a piano scream," says Carr. The RMHC has hosted one Nancarrow conference at Texarkana College with hopeful plans for another next Fall. A restored player piano and a collection of 27 Nancarrow piano rolls reside in the music department at the college.
 
These two stand-out composers are worthy of recognition, but significant contributions to boogie woogie, country, and rock and roll also have been made by folks in this area. Country artists such as Collin Raye and Don Henley (The Eagles) have contributed to the popularization of country/country rock. Eventually the goal of RMHC is to refurbish the building on Broad Street to become a location for research and celebration of all music and musicians from the region. 

Built in the 1920s, the Arkansas Municipal Auditorium, at 216 Walnut Street, is another venue that is full of music history. It was the primary stop along the Louisiana Hayride Circuit, a multi-stop tour for young talent, which had heavy influence on the formation of modern day rock & roll and country music. Musicians who have played there include Elvis Presley, Carl Perkins, Buddy Holly, Jerry Lee Lewis and Johnny Cash. The auditorium is now one of the most historical buildings in Texarkana and is on the National Register of Historic Places. On the Walk of Fame, outside the venue, you can see plaques commemorating some of the "greats" who performed at the AMA, including Elvis Presley (6 performances during 1954-55). At one of those concerts Elvis introduced a "young up-and-coming singer - Johnny Cash", who also has a plaque there. Their performance at the auditorium was featured in the movie "Walk the Line".  The portion of Highway 67 that runs through Texarkana is now part of the Rock 'n' Roll Highway. You can learn more about this interesting piece of Arkansas musical heritage at the Encyclopedia of Arkansas.

The historic Perot Theater, located at 221 Main Street on the Texas side, was built in 1924, and originally known as the Saenger Theatre. Thanks to funds from native son, Ross Perot, the theater has been fully-restored in its Italian Renaissance style. The one-time movie house has a storied history of live performers, including the likes of Will Rogers and Annie Oakley. The theater is still in operation and hosts concerts, bus-and-truck musicals and other productions, and also serves as the home venue for the Texarkana Symphony Orchestra.