In July, activities for the kids are both fun and educational. Check out these events geared toward the younger crowd.
Parkin Archeological State Park in Parkin offers Craft Day for Kids on July 4. Participants learn what life was like throughout history for the residents of Parkin by creating fun crafts, like an arrowhead necklace or a corn shuck doll. The event is free. Contact the park at 870-755-2500 for more information.
Powhatan Historic State Park in Powhatan hosts a History
Detectives Day Camp on July 7-9. Participants will become a history detective as they explore the lives of 19th century children through living history demonstrations, hands-on activities, crafts and games. The $75 fee per registrant includes lunches, snacks, materials and use of equipment. Phone 870-878-6765 to learn more.
For kids ages 10-12 that are interested in nature and the great outdoors, Mississippi River State Park in Marianna offers a Discovery Day Camp on July 8-10. The camp includes hands-on educational programs, crafts, games and recreational activities. The $75 fee includes lunches, snacks, materials and equipment. The camp is limited and pre-registration is required. Contact the Mississippi River State Park at 870-295-4040 for details.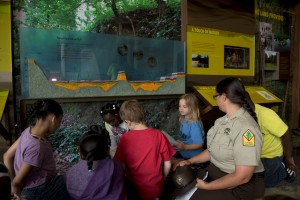 Village Creek State Park in Wynne hosts an Outdoor Adventure Day Camp on July 13-15. The camp, specifically for kids ages 7-9, includes a variety of educational and recreational programs designed to get youngsters outside to discover the wonders of the natural world. Cost of the camp is $75 and includes food, crafts and all activities. Registration is required and space is limited. Phone 870-238-9406 for more information.
If you know a youngster that's interested in filmmaking or video production, this is a wonderful opportunity for them. The 11th annual T Tauri Movie Camp takes place in Batesville on July 13-25. This year's offerings include Script to Screen Narrative Filmmaking, Music Video and Stop Motion Animation. For more information, visit www.ttauri.org.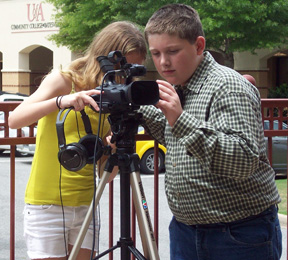 Jacksonport State Park in Newport hosts a Summer Science Day Camp for kids ages 8-12 on July 15-17. Topics of the three-day camp include the lives of birds, mammals of the White River, and herps. For details or to register, contact the park at 870-523-2143.