Texarkana venue hosts first public performance in 45 years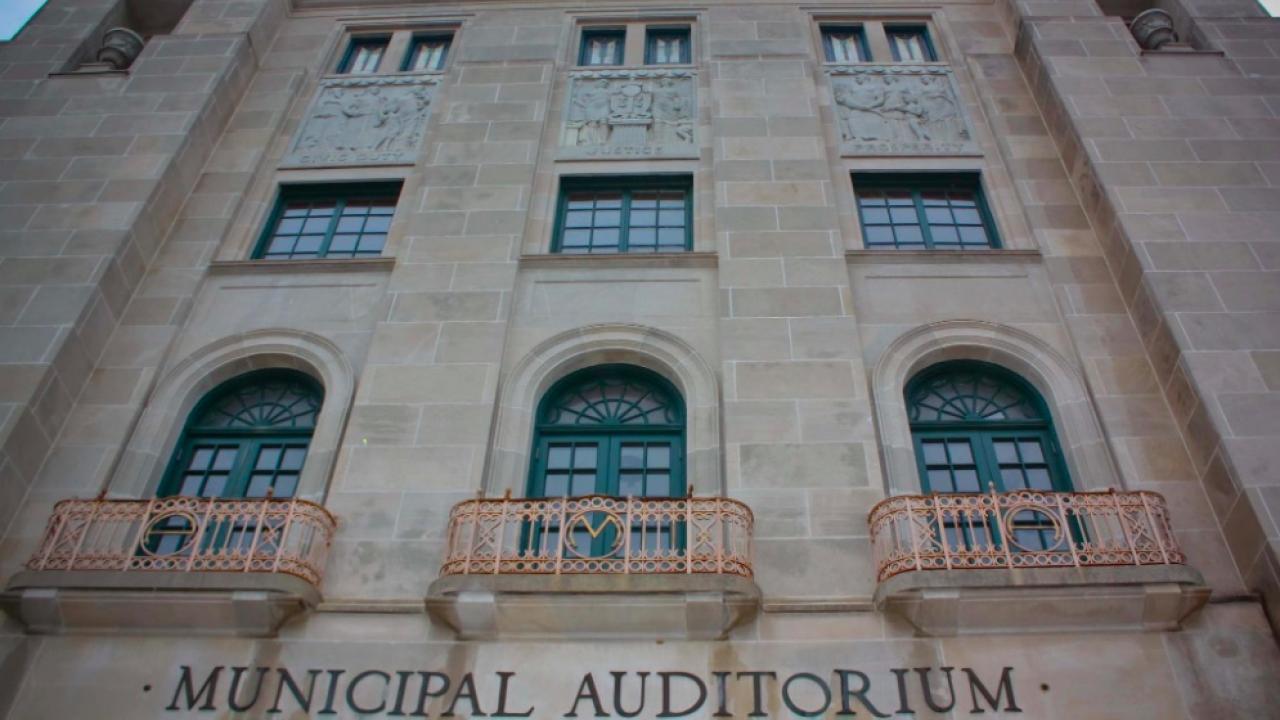 Texarkana native and composer John Tennison returned to his hometown to premiere a symphony at the Arkansas Municipal Auditorium at E. 3rd and Walnut Street. The symphony, which was called Texarkanon, premiered in the auditorium to increase awareness of its history and to showcase the viability of it as a music and art venue.
The Texarkanon symphony also made history as the first public performance to occur in the auditorium in 45 years. The format stood out in that all 17 hours of the 36-movement Texarkanon (Symphony for a Single Unprepared Piano) took place in one go starting at midnight. Those that attended were able to get a good sense of the huge and other-worldly sound that can come from a single piano when played at speeds approaching 4500 notes per second.  
Built in the 1920s, the Arkansas Municipal Auditorium was the primary stop along the Louisiana Hayride Circuit, which had heavy influence on the formation of modern day rock & roll and country music. Musicians who have played there include Elvis Presley and Johnny Cash. The auditorium is now one of the most historical buildings in Texarkana and is on the National Register of Historic Places.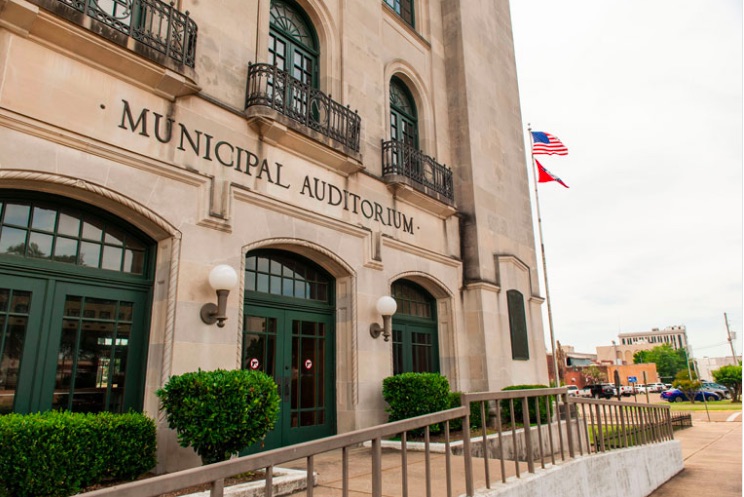 According to Tennison, Texarkanon was inspired by and is intended to call attention to Conlon Nancarrow, a Texarkana native and one of the most influential American composers of the 20th century. Nancarrow was born in 1912 in Texarkana and his father was mayor of Texarkana when the Arkansas Municipal Auditorium was first constructed and dedicated in 1928.  After leaving town, Conlon Nancarrow went on to write music so complex that the only available technology at the time that could perform his music were player pianos, which is a type of mechanical piano. 
Tennison said Nancarrow wrote music in the canon form, which featured up to 12 different tempos at the same time, referred to as a "12-part tempo canon."  Tennison's Texarkanon symphony was also in the canon form and takes Nancarrow's compositional methodology to further extremes, in that it was an 88-part tempo canon. Like much of Nancarrow's music, Texarkanon is too rhythmically complex and fast to be performable by a human. So Tennison relied on a computer playing a digital piano for his creation. 
The concert raised funds for the Arkansas Municipal Auditorium Commission, the non-profit organization responsible for the continuing restoration of the venue.