Three Popular Mountain Bike Trails in North Central Arkansas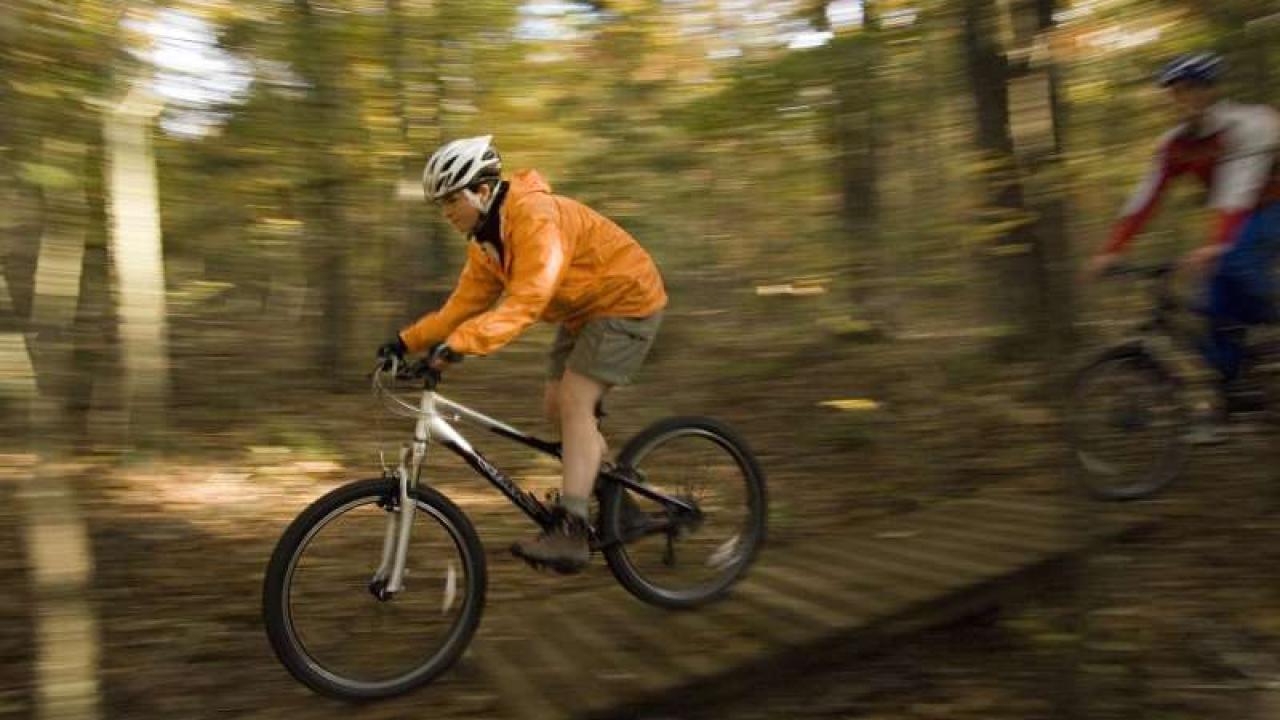 If you're looking for a trail to shred in North Central Arkansas, here are three popular mountain bike trails with options for easy to strenuous riding.
Oakridge Mountain Bike Trail
This multi-use trail takes hikers and mountain bikers through remote areas of Bull Shoals-White River State Park, located in Bull Shoals. Cut through the oak-hickory upland forest, the trail goes along creek crossings, dirt roads, open meadows, long downhills and strenuous uphills. Riders can choose the difficulty of the experience simply by choosing which direction they start in. Clockwise (marked with blue blazes) is moderately difficult with difficult uphill slopes. Counter-clockwise (marked with green blazes) is moderately easy. Helmets are strongly recommended on this three-mile loop. For a map and more information, visit MTBProject.com.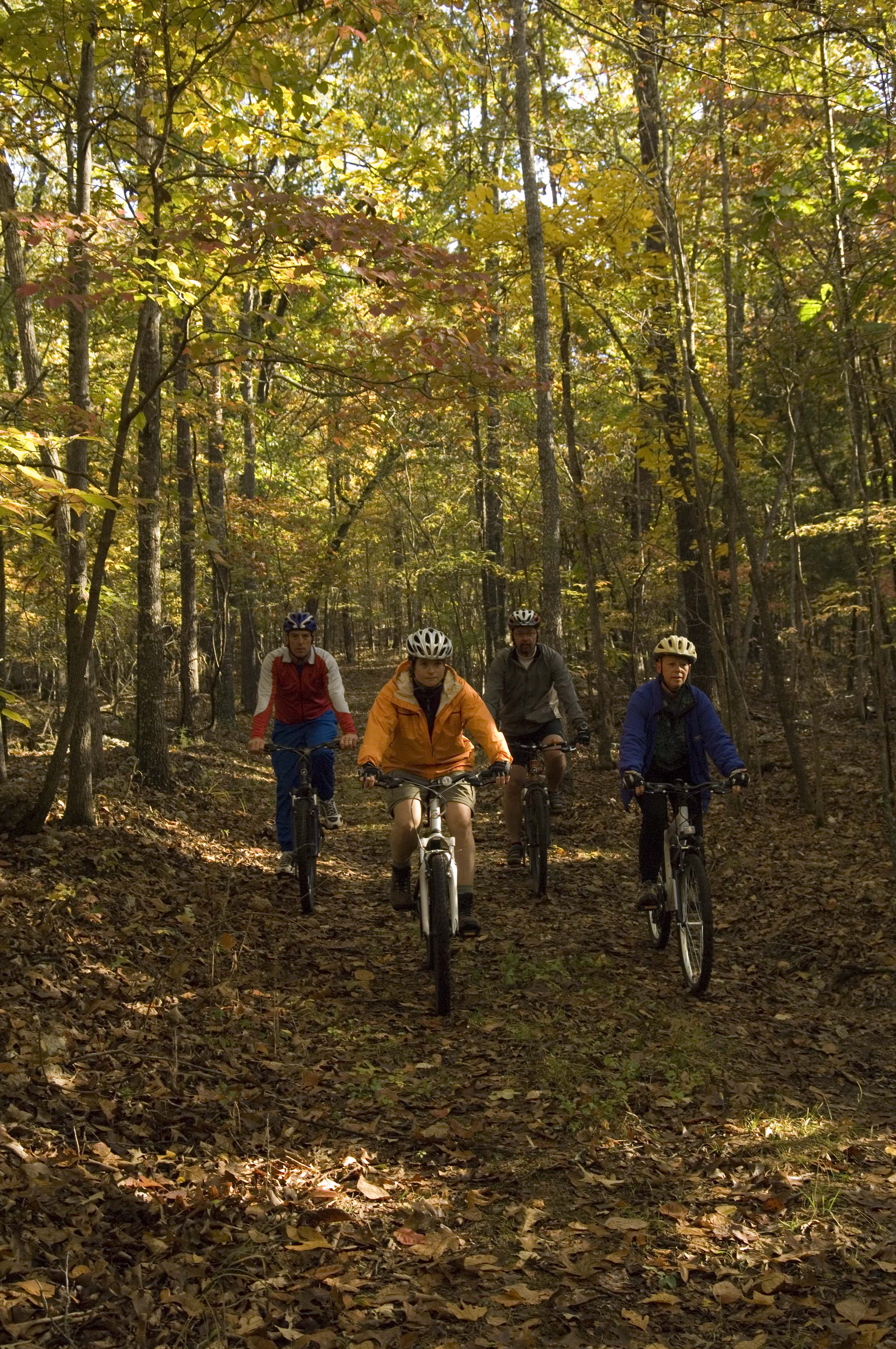 Pigeon Creek Trail System
A National Recreation Trail, this 12-mile system is made up of stacked loop mountain biking and hiking trails along Lake Norfork near Mountain Home. Trails vary in length and difficulty. There are short easy sections with lake views for beginners as well as extreme and mean routes. Some trails are along wide, gentle old logging roads while others cling to hillsides. Find mileage for each section, plus outline and topography maps at http://www.norfork.com/cycling/trails.
Syllamo Mountain Bike Trail
Just north of Mountain View is some of the finest mountain biking in the state. The Syllamo Mountain Bike Trail is a series of interconnecting loops that can be accessed from four different trailheads as well as Blanchard Springs Recreation Area and Campground. Three trailheads are on Green Mountain Road; the fourth is on AR Highway 5 North. There are 50 miles (80km) of trail, much of it single track, with varying levels of difficulty. Named an Epic Route by the International Mountain Bicycling Association, it is perfect for all-day rides or shorter sessions. Details can be found on the U.S. Forest Service website. Here's a map of the trail, showing loops and access points.
Note: The Syllamo Mountain Bike Trail is a fee area. The fees are kept locally to help maintain the trail and the trailhead facilities. Additionally, the bike trail crosses AR 5 twice, as well as several crossings of Forest Service roads.