Tickets for Bill Cosby on Sale Monday
httpv://www.youtube.com/watch?v=zuamlBQ2aW4
I almost feel like I know Bill Cosby. As a preschooler, I remember watching him on "Picture Pages" during Captain Kangaroo. And, of course, "Fat Albert and the Cosby Kids" on Saturday mornings. As a teenager, Thursday nights always included the Huxtables and "The Cosby Show." I can't eat Jello pudding without thinking of him. It seems like Dr. William H. Cosby has always been a part of my life.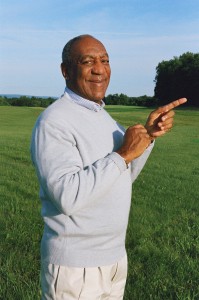 Bill Cosby makes his way to the Arkansas Delta for a performance at the EACC Fine Arts Center in Forrest City on April 5. Tickets for "An Evening with Bill Cosby" go on sale Monday, Feb. 24, at 8 a.m. For more information on purchasing tickets, go to www.eacc.edu or phone 870-633-4480, ext 352.
Cosby started as a stand-up comedian in the 1960s, which led to his co-starring role in NBC's I Spy, making him the first African-American to co-star in a dramatic series and earning him three Emmy awards. But it was "The Cosby Show" on NBC that brought Bill Cosby and his endearing comedy style into millions of homes during its eight-year run on NBC.
With the Grammys, Emmys, Golden Globes and countless other awards to prove it, Bill Cosby is an American icon. Join him for an evening of laughter on April 5!