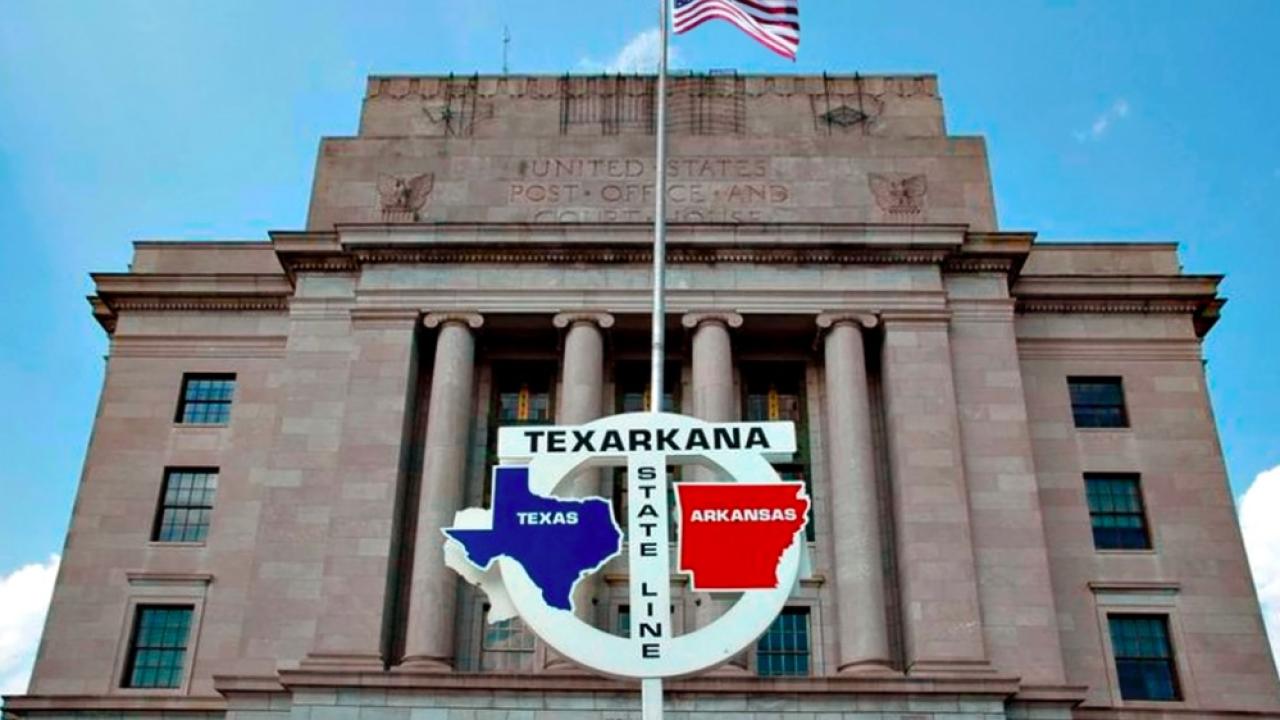 For those who might want to make a venture to Texarkana, here are some quick pit stops to check out.
Attractions: Check out the State Line Post Office and Federal Building – It's the second more photographed federal building in the U.S. (the first is the Supreme Court in D.C.). Stand in two states at once and have your picture made.
Tour the Museum of Regional History:This museum has a variety of historical collections covering the history of the region from the time of the Caddo through the founding of Texarkana and beyond. Located at 219 State Line Avenue.
Got kids? Stop by the Discovery Place, a hands-on children's museum.
If you are still in museum mode, you can head to the Four States Auto Museum at 217 Laurel Street. They are open mainly on weekends but special tours can be arranged.
The Lindsey Railroad Museum is at Broad and Wood Streets.
Look for the Scott Joplin mural: this pays homage to master ragtime composer and Texarkana native Scott Joplin. Joplin received a Pulitzer Prize (awarded after his death) for his work and is probably best known for composing the popular Maple Leaf Rag.
Lunch options: Hopkins Ice House on Third Street. 
Attractions: Ace of Clubs House on 420 Pine Street.This Victorian style house was built in 1885 and has some neat history. It's probably best known because of the local legend of being built with the money won with the draw of a lucky poker hand. 
Visit the Perot Theatre located at 3rd and Main Street. This theater, which first opened in 1924, is a landmark in town. Classic stars such as Will Rogers and Annie Oakley performed here as well as other popular acts due to the town's prime location as a bustling railroad town.
Got kids? Check out the outdoor Kidtopia Playground at Broad and Spruce. They have equipment in shapes of Texarkana's historic buildings including the Post Office, Ace of Clubs, and Perot Theatre.
Dinner: Zapata's at 217 Walnut Street. More options can be found here. 
If you might want to stay in town, lodging options can be found here.