"True West" Names Fort Smith #1 in Top Ten True Western Towns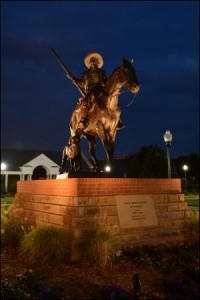 Congratulations to Fort Smith, Arkansas for being named #1 among True West magazine's Top Ten True Western Towns for 2013. The town will be featured in the February 2013 issue of the magazine, which will be on newsstands Jan. 1.
Since the 1940s, Wild West stories of Fort Smith, Arkansas have been showcased in books and movies such as True Grit, Rooster Cogburn and Hang'em High. But, the real stories are even better than Hollywood.
The rich history of the region and America is preserved on the grounds of the Fort Smith National Historic Site. Located in downtown Fort Smith, the site embraces the remains of two frontier forts and the Federal Court for the Western District of Arkansas. It commemorates a significant phase of America's westward expansion, and today stands as a reminder of 80 turbulent years in the history of Federal Indian policy. It includes "Hangin' Judge" Parker's replicated courtroom, "Hell on the Border" jail, and gallows.
A former bordello serves as the city's visitor center, named Miss Laura's Visitor Center. And the Fort Smith Museum of History, located in the 1907 Atkinson-Williams Warehouse Building, has been preserving local stories for more than a century.
Exciting for the future is the U.S. Marshals Museum, also to be located downtown on the riverfront. And this is just a touch of what makes Fort Smith a true western town.
According to a True West news release, "there are thousands of great towns in the American West, ones that exemplify the spirit and dedication of the pioneers who built and developed them. But 10 of them stand out – and they are the True Western Towns of 2013."
According to Fort Smith Advertising and Promotion Commission Executive Director Claude Legris, who made the announcement at a press conference today, "The designation is based upon an extensive application which was completed by a committee of individuals most familiar with how Fort Smith has preserved its history and heritage. The credit for Fort Smith's selection goes to many individuals and organizations. Our community has always placed a high priority on preserving our colorful past and making sure that appreciation is passed on to future generations. We have branded Fort Smith with our frontier heritage since the Convention and Visitors Bureau was established two decades ago. It's a natural brand for fort Smith because it's who and what we are."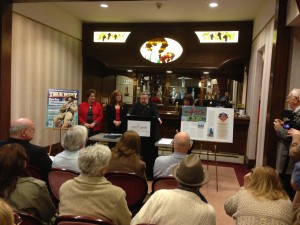 Located on the Arkansas-Oklahoma border and near the junction of Interstates 40 and 540, the city is accessible to travelers, vacationers, business groups, and tour coaches.