Two 'Don't Miss' Holiday Light Spectaculars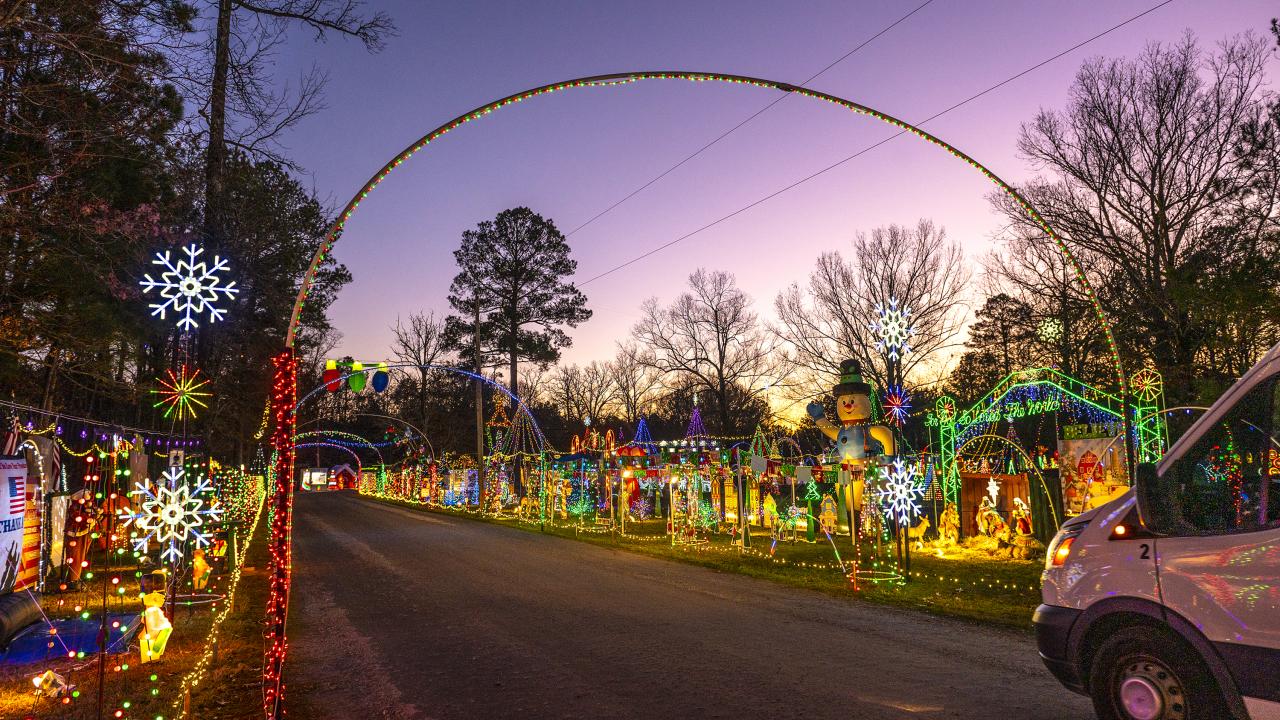 Arkansas' Lower Delta is ready to light up for the holiday season. These two beloved perennial events are a great way to get in the holiday spirit.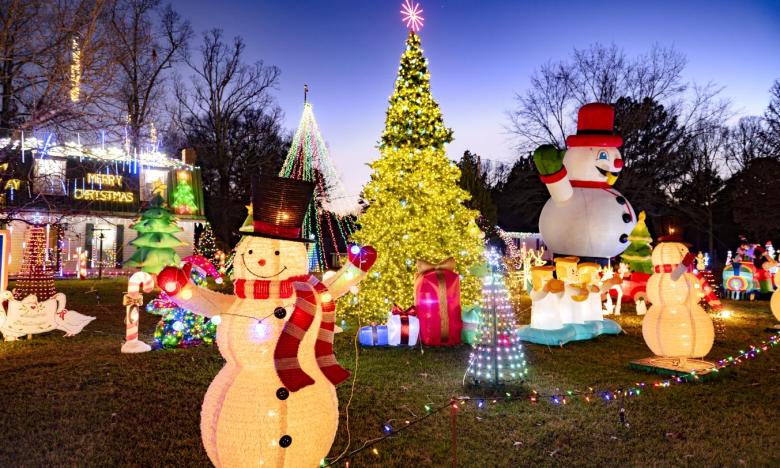 Crossett's Christmas Wonderland
For 37 years, Finney's Christmas Wonderland, 3 miles north of Crossett, has been a favorite holiday light display in the state. In 2015, Christmas Wonderland was Arkansas' first ABC The Great Christmas Light Fight Champion. Visitors enjoy the oasis of stunning holiday lights, animated scenes, a drive-thru tunnel of lights and singing snowmen. There is a color-changing forest of lights and a scene based on the Christmas Story. Visitors will also enjoy bubble and snow machines, a light show and special visits from Frosty the Snowman. Mr. Sam Finney has been busy at work adding new displays so you'll definitely want to plan a visit. Christmas Wonderland is open nightly from Friday, Nov. 25, through Saturday, Dec. 31, from 6 p.m. to 10 p.m. (and 11 p.m. on weekends).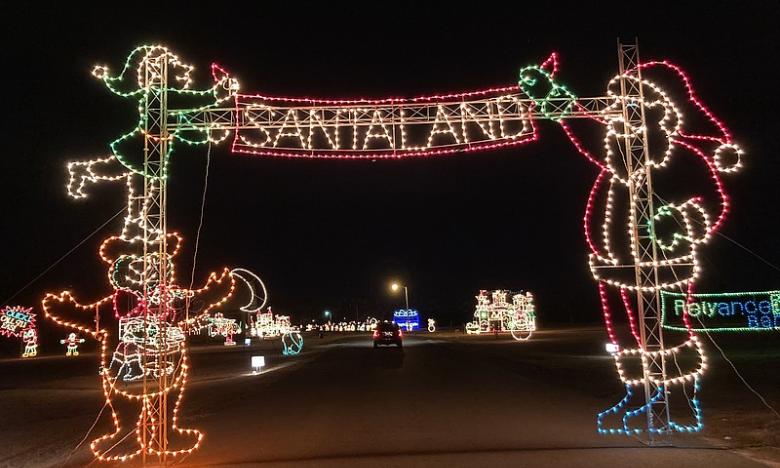 Enchanted Land of Lights and Legends returns to Pine Bluff
Since 1997, Pine Bluff has hosted its annual holiday extravaganza, the Enchanted Land of Lights and Legends. This year's dates for the event are Tuesday, Nov. 22, through Saturday, Dec. 31. Located at the Regional Park, it's one of the state's largest drive-thru displays of holiday lights. The 1.3-mile drive features over 240 displays and is open nightly from 6 p.m. to 9 p.m., from Wednesday, Nov. 16, through Saturday, Dec. 31. Admission is free. Donations are accepted by volunteers at the end of the drive to help maintain and grow the display of lights.