Two two-fers for week two of 2017
Heads up to a few fun things happening in Central Arkansas this week!
Movie buffs are in for a treat, as two local theaters are screening American classics. On Tuesday, January 10, Riverdale VIP Cinema presents the 1979 comedy The Jerk, which was co-written by Steve Martin and provided his first starring role in a feature film. Showtime is 7 p.m., and tickets for Riverdale's deluxe reclining seats are only $8.50 for this special showing. Then, on Saturday, January 14, scale the Cliffs of Insanity with the CALS Ron Robinson Theater, which will be showing The Princess Bride at 2 p.m. Tickets are only $5! Fun facts: Both films are on Bravo's list of "100 Funniest Movies" (The Jerk at No. 80 and The Princess Bride at No. 50); the films' directors are father and son (Carl and Rob Reiner, of The Jerk and The Princess Bride, respectively); and both theaters serve beer and wine. For more info and to buy tickets, visit Riverdale Cinema and the Ron Robinson Theater.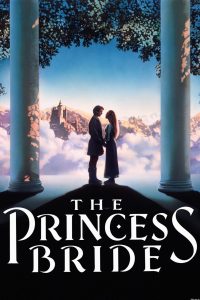 Also on Saturday are two opportunities to step into the past and enjoy the crafts of yesteryear. At the Lower White River Museum State Park in Des Arc, a rag rug workshop will be held from 10 a.m. to 2 p.m. Methods of making no-sew rugs from fabric scraps have been handed down over the generations, and this workshop will teach the traditional and useful skill. $10 includes all materials. Participants should either bring a lunch or plan to visit an area restaurant during a midday break. To reserve your spot, call (870) 256-3711. Those who'd rather enjoy the fruits of someone else's labor should head to Conway for Antique Alley at the Conway Expo Center. 100-plus exhibitors from more than 10 states are bringing everything from architectural salvage to vintage advertising—all from the 1950s and earlier. The show runs January 14 from 9 a.m. to 5 p.m. and January 15 from noon to 5 p.m. Admission is $5 for adults and $1 for children, and is good all weekend. For more info, please call 501-230-5728. Happy hunting!