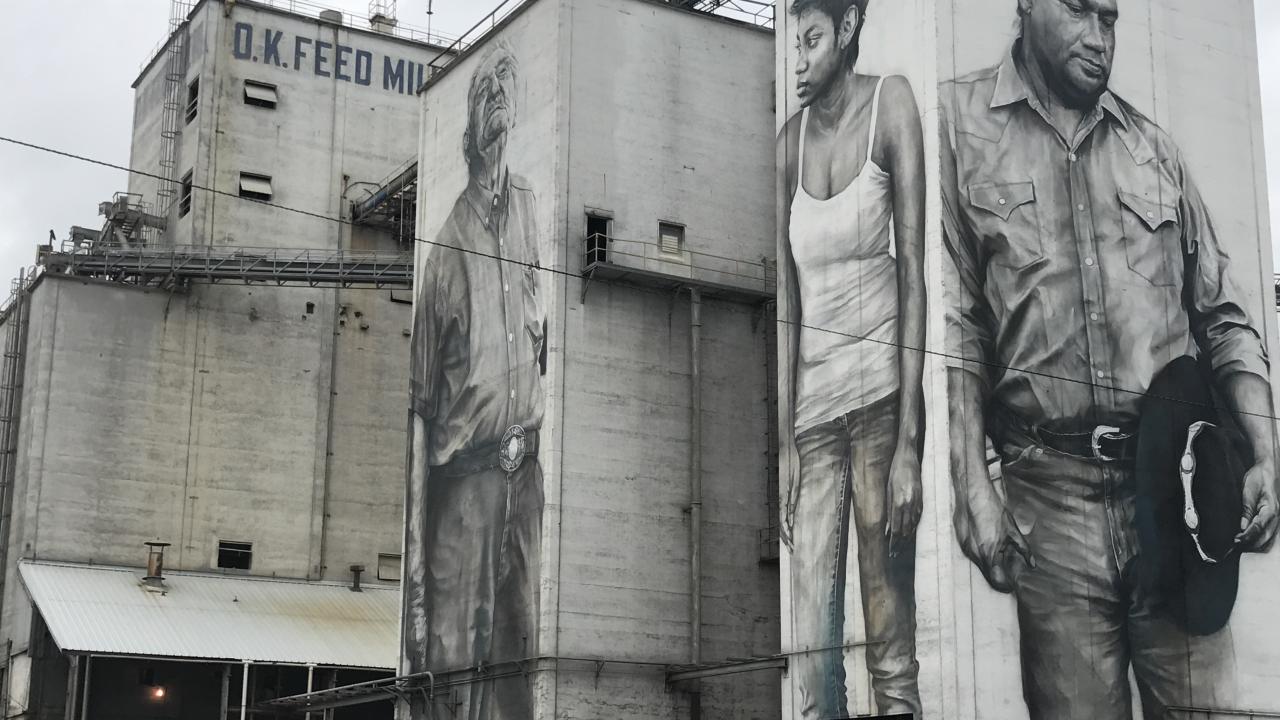 The weathered, white towers of the feed mill at OK Foods, Inc. in Fort Smith, are impossible to miss. Not because of their towering heights, but because they now serve as a canvas for black and white portraits looming large on the landscape.
With Fort Smith's history deeply rooted in the American Wild West, artist Guido Van Helten was interested in exploring the idea of the American hero and character.
His black and white triptych (three panel) piece titled, "American Heroes," features Fort Smith locals - an African American female who owns a business in town, a Navajo man who is an active member of the Lawbreakers & Peacemakers reenactment group, and a WWII Veteran and recent lifelong employee (now retired) of OK Foods, Inc., which owns the feed mill this piece was created on.
Strong, rugged, authentic, and full of character, they stand head to toe the full height of the building. These lifelike giants are part of The Unexpected, an urban contemporary art revitalization project.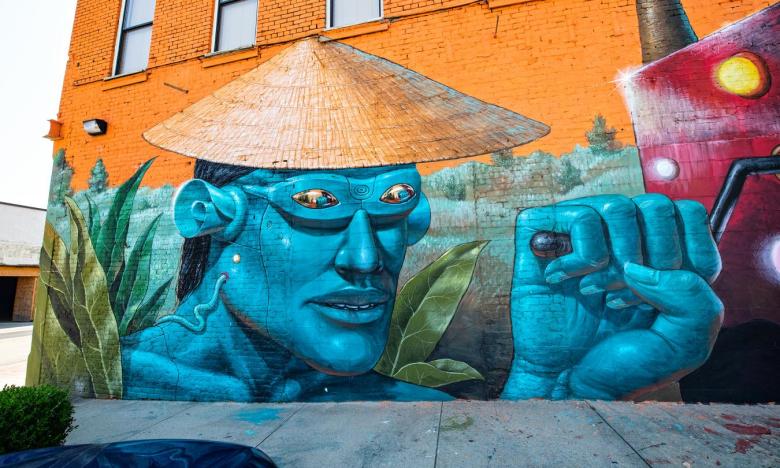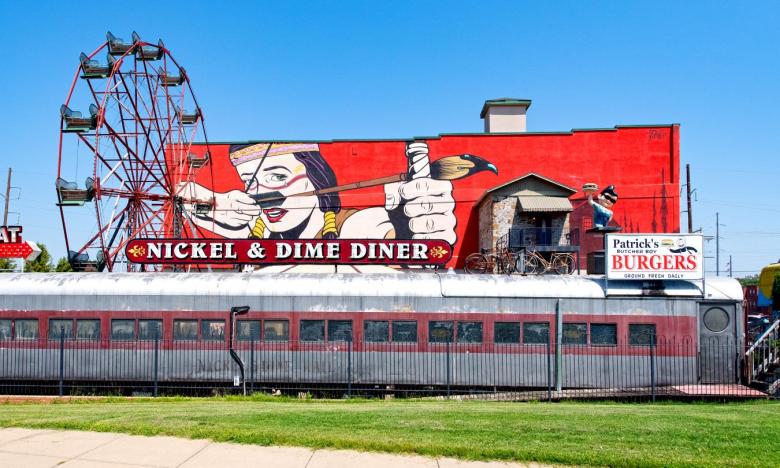 The project started in 2015 by 64.6 Downtown has transformed downtown Fort Smith into a world-class destination for urban and contemporary public art - murals and sculpture. The growing collection of permanent/semi-permanent outdoor art now includes more than 30 pieces by highly sought after international artists such as D*Face, Ana Maria, Askew, Okuda San Miguel, Bordalo II, Maser, and so many others. 
Want directions to all of the art?
Stop by Miss Laura's Visitors Center between 9 a.m. and 4 p.m. Monday through Saturday and 1 p.m. to 4:30 p.m. on Sundays to grab a copy of The Unexpected locator map or click here to download a printable map. You can also download the UnexpectedFS smartphone app from the App Store and Google Play, or go to UnexpectedApp.com to view an HTML-5 version of the app.
The Unexpected urban contemporary artwork can be viewed at any time and makes for a great road trip.
Want more?
Check out Fayetteville and Sprayetteville!