Visit an architectural landmark at the Gann Museum in Benton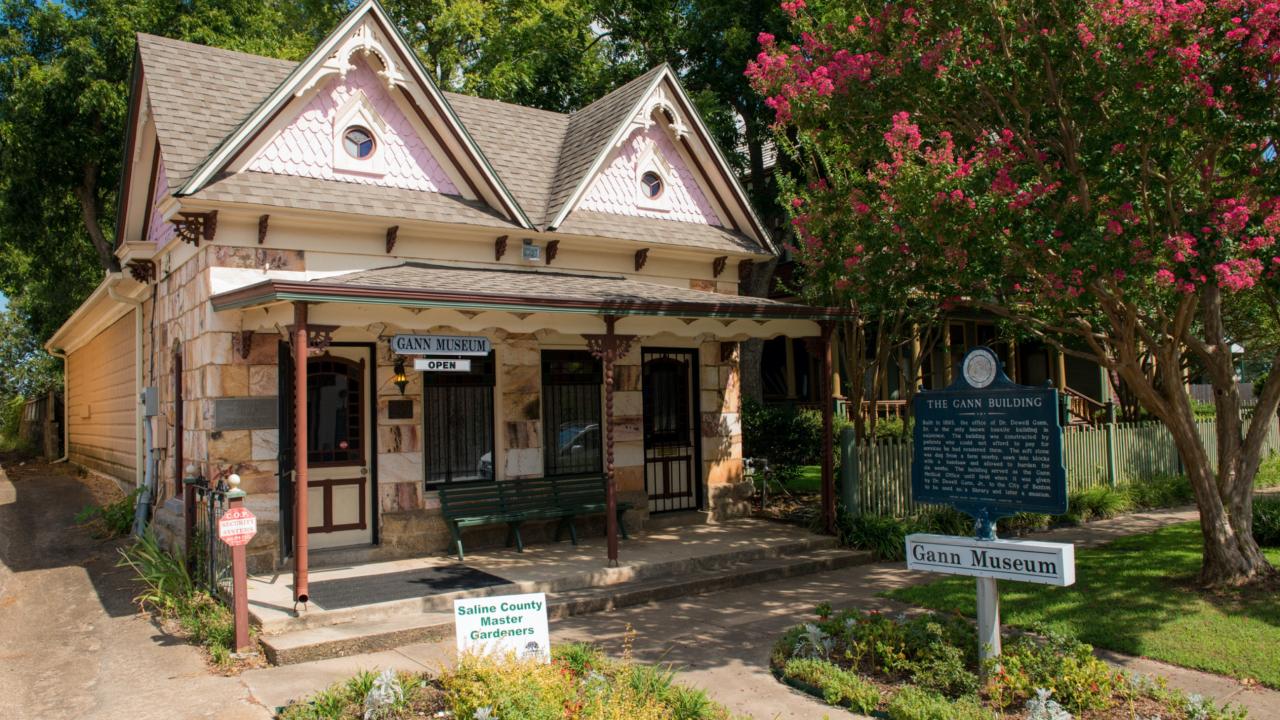 Located halfway between Little Rock and Hot Springs along I-30, the town of Benton is home to an interesting museum: the Gann Museum.

"The Gann Museum was built in 1893 as a doctor's office for Doctor Gann, Sr. and it was actually built by patients who couldn't afford their medical care," said museum director Lindsay Jordan. "It is the only known building in the world made out of bauxite, which is what is used to make aluminum."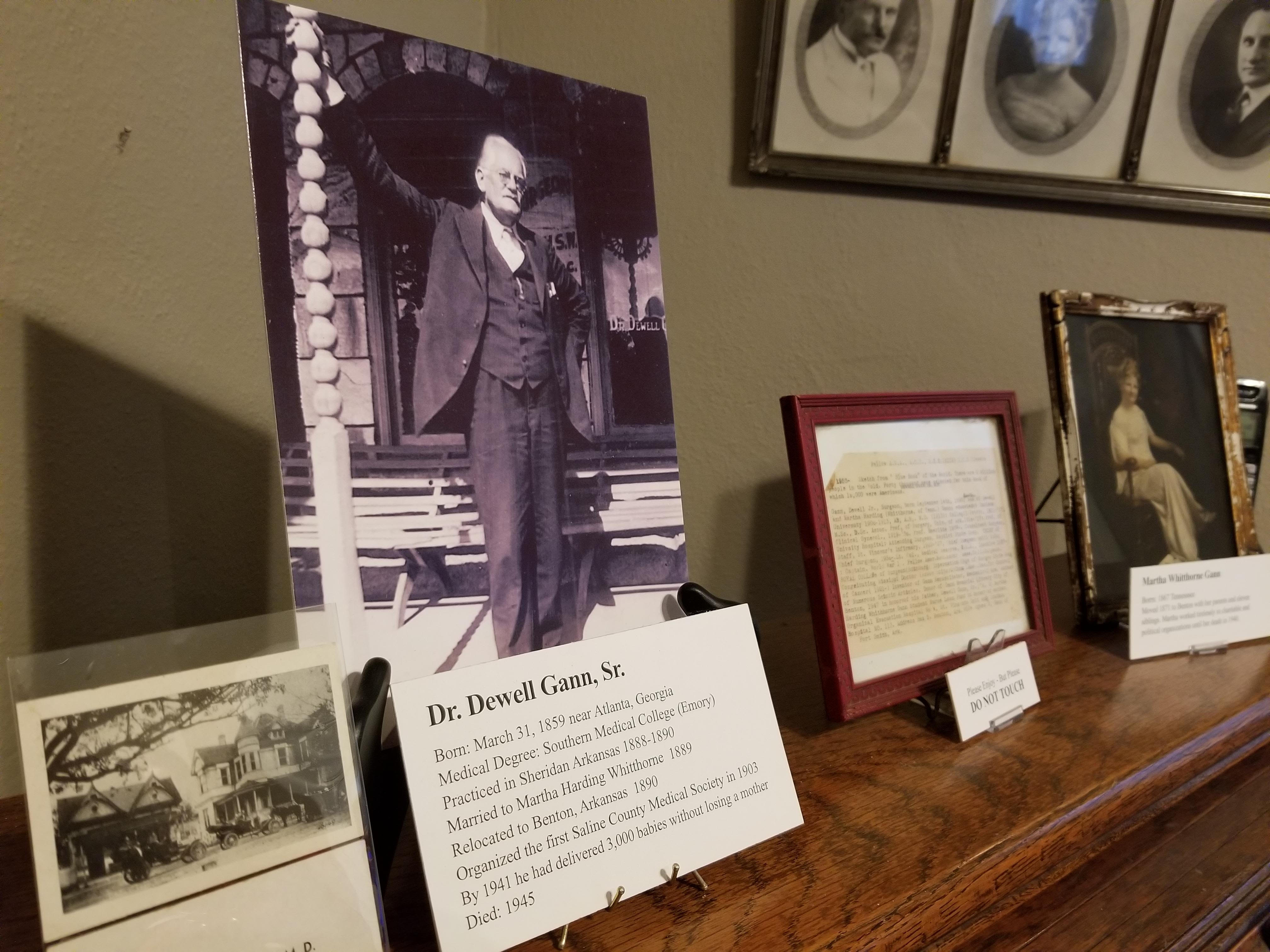 The soft stone used in the building, which is located in downtown Benton at 218 South Market Street, was dug from the grounds of a nearby farm, sawn via a handsaw into blocks, and allowed to harden for a month and a half. The building is a beautiful pastel color with chalky material, gingerbread construction and stained glass.

An architectural landmark, the building has been on the National Register of Historic Places since 1975 and was made into a museum a few years later.

As you walk into the museum, what used to be the formal medical exam room is now used to house a collection of Niloak pottery.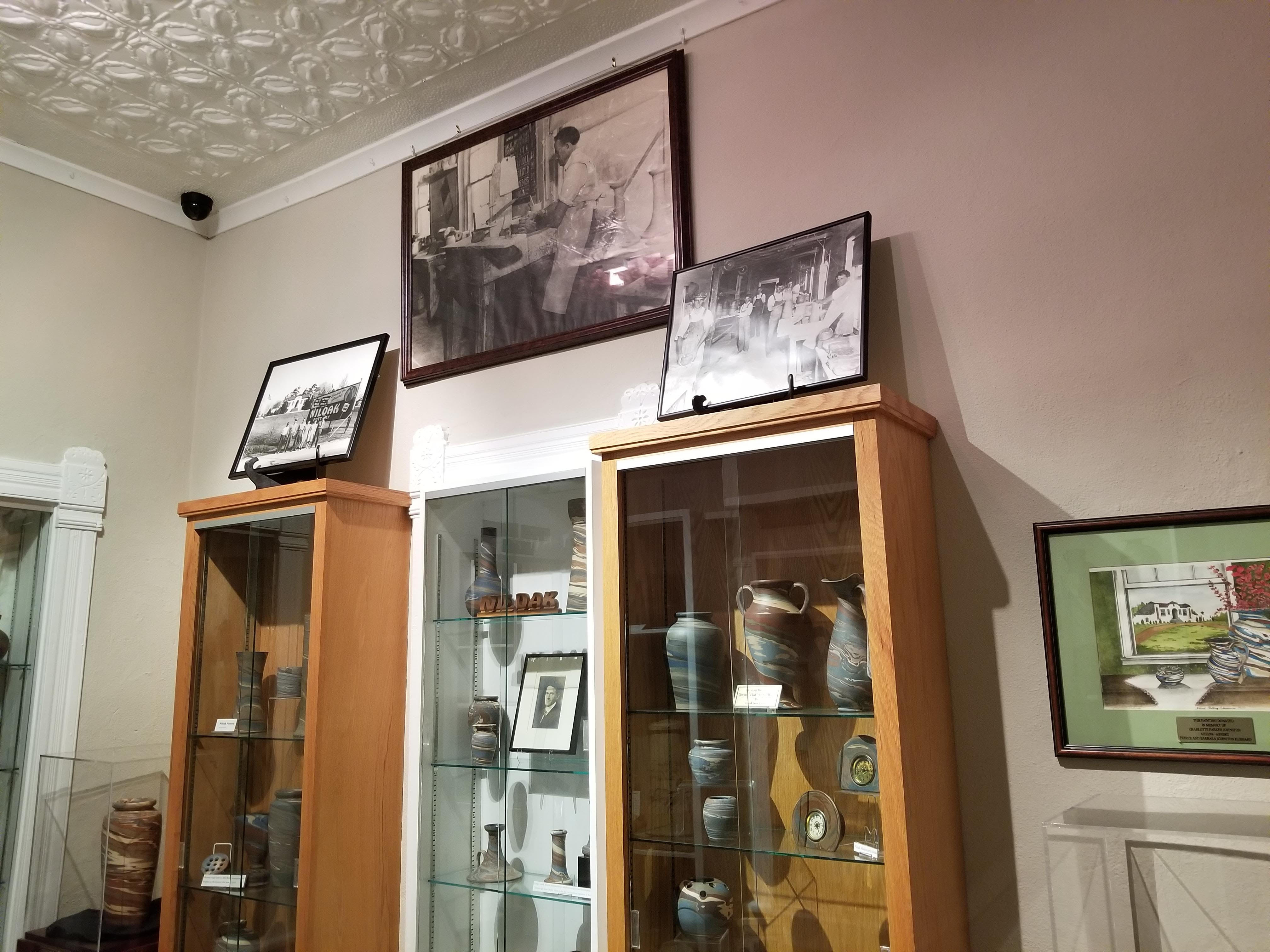 "Niloak pottery was made right here in downtown Benton from around 1911 to 1944 and it is made from a special clay that is found here called kaolin which is actually Niloak spelled backwards," said Jordan.

The unique form of pottery was created by local Charles Hyten and the distinct colors were made to resemble clays found in the state. The pottery was sold in department stores throughout the U.S. and overseas too.

"He developed a specific way to throw the clay on the wheel and fire it in the kiln using a few chemicals to bring out these vibrant colors," said Jordan. "They are very rare. He never told anyone his secret of how he did this and he tragically drowned in the Saline River in 1944 never having told this. And that is why it was only made until then."

The museum houses a lot of history. In its former life, the building served at Dr. Gann Sr.'s  doctor's office, the first room being the waiting area and the second being the examination room. He delivered around 3,000 babies here and never lost a mother. He also organized the first Medical Society of Saline County in 1903. His son, Dr. Gann, Jr., followed in his father's footsteps and joined the practice. He was a standout surgeon and in the 1920s, was chosen Fellow of the Royal College of Surgeons of Edinburgh, an honor given to less than 10 men in the U.S. at the time.

Along with the story of the Gann family, you can learn about Native American history, the early settlers, and the history of bauxite in Saline County. Along with permanent exhibits there are rotating exhibits too.