Visiting the Arkansas Inland Maritime Museum in North Little Rock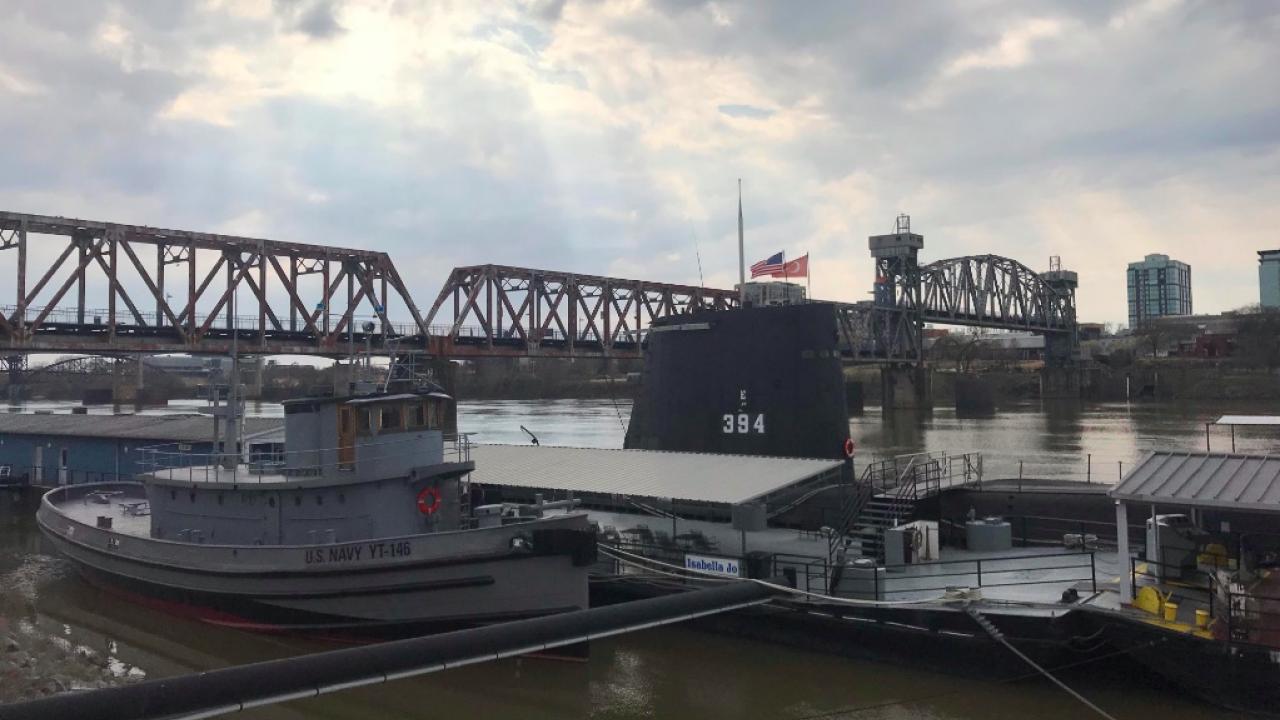 The Arkansas Inland Maritime Museum is the only spot in the world where you can see two floating Naval vessels that bookend World War II. The museum is located along the Arkansas River in North Shore Riverwalk Park in North Little Rock.

The vessels include the USS Hoga, a U.S. Navy yard tug that is an excellent example of a typical World War II era naval craft. It is one of only two known surviving yard craft that was present at the Pearl Harbor attack in 1941, which led to the country's entry into World War II. The role it served during the event included fighting fires on burning battle ships and rescuing wounded soldiers on Battleship Row. The tugboat has been designated a National Historic Landmark.

The other vessel is the submarine USS Razorback. This sub was part of a record launch in 1944 with three other submarines that remains the largest single-day launch in U.S. Naval history. The sub conducted five combat patrols during World War II and at the end of it was one of only 12 subs present when the Japanese surrender was signed in Tokyo Bay, ending World War II. The sub was sold to the Turkish Navy in 1970 and was commissioned in 2001 with the prestige of having been on active duty longer than any sub in the world. Visitors will notice the museum flies both the American flag and the Turkish flag from the sub as a way to honor it's service of both the American and Turkish navies. 

Along with these vessels, there is also a museum to explore on site.The museum has exhibits on the history of the Arkansas River, the USS Razorback, the tugboat USS Hoga, the battleship USS Arkansas, and the missile cruiser USS Arkansas. The museum is also available for event rental and overnight stays. You can make plans to visit the museum by visiting their website at aimmuseum.org/.