Warfield Concerts Hosts Matthew Huff in Concert on Saturday
Arkansas native (and Helena born) Matthew Huff performs in concert on Saturday, Sept. 13, at Beth El Heritage Hall, located at the corner of Pecan and Perry Streets in historic downtown Helena at 7:30 p.m. The concert is the latest offering of Warfield Concerts 46th season. The event is free and open to the public.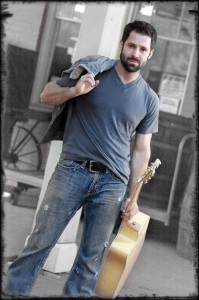 Huff was born in Helena but raised in Mammoth Springs. His parents were raised in Helena, so he considers the town to be his home away from home. He is an independent country-rooted artist described as "a little bit of Keith Urban, John Mayer, John Mellencamp, and James Taylor all rolled up in to one." His third studio album was released earlier this year.
Warfield Concerts was established after the death of Samuel Drake Warfield, a life-long resident Helena and a patron of the arts. Upon his death, Warfield's entire estate was used to set up an organization dedicated to the performing arts. This season marks Warfield Concerts' 46th year of providing free world-class musical events to the people of the Arkansas Delta.
For more information, visit www.WarfieldConcerts.com.