Waterfalls in Arkansas Photo Essay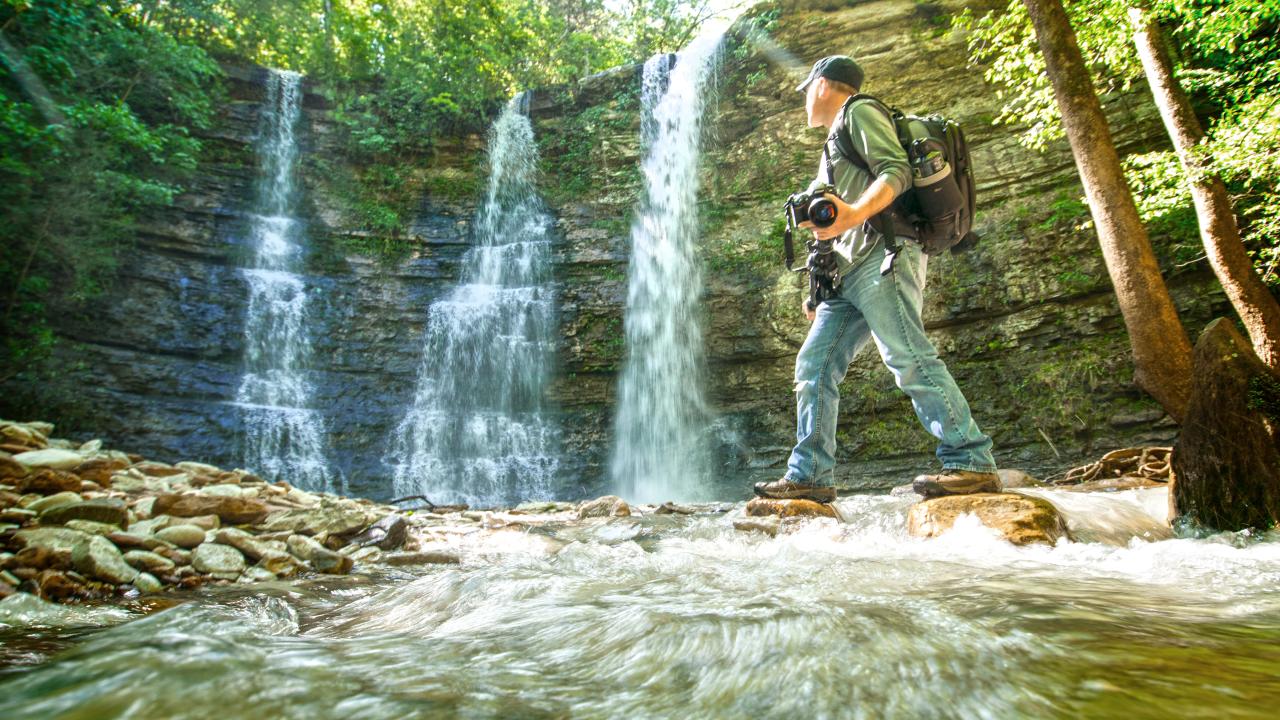 Two large mountain ranges cover about two-thirds of the state - The Natural State - so yeah, we have striking waterfalls in Arkansas. Get acquainted with the hypnotizing natural phenomenon of waterfalls in Arkansas graciously provided by Mother Nature herself. For the most breathtaking views, hike out during winter or spring when there is rain to fill these beautiful falls.
Twin Falls 
Traditionally, Twin Falls is a cascade of two beautiful waterfalls flowing off the terrain in the Ozark Mountains. However, after a heavy rain, you can spot up to three waterfalls in the same area, which is why some locals call it Triple Falls. 
Cedar Creek Falls 
The best known natural waterfall in the state and a Central Arkansas favorite, Cedar Falls is the focal point of Petit Jean State Park atop Petit Jean Mountain near Morrilton. This 95-foot gusher spills into Cedar Creek and can be accessed via the Cedar Falls Trail, which winds through Cedar Creek Canyon to the "splash down." The trip is 2-1/4 miles round trip and is classified as moderate-to-strenuous. The park is located on Ark. 154 southwest of Morrilton. 
Glory Hole Falls 
Water from a stream gushes through the ceiling of an overhang cave to form this natural wonder. After a good rain, when the water is really flowing, the hike to Glory Hole contains additional falls that add to the splendor of this short trail.