Where to watch the 2024 solar eclipse in the Arkansas River Valley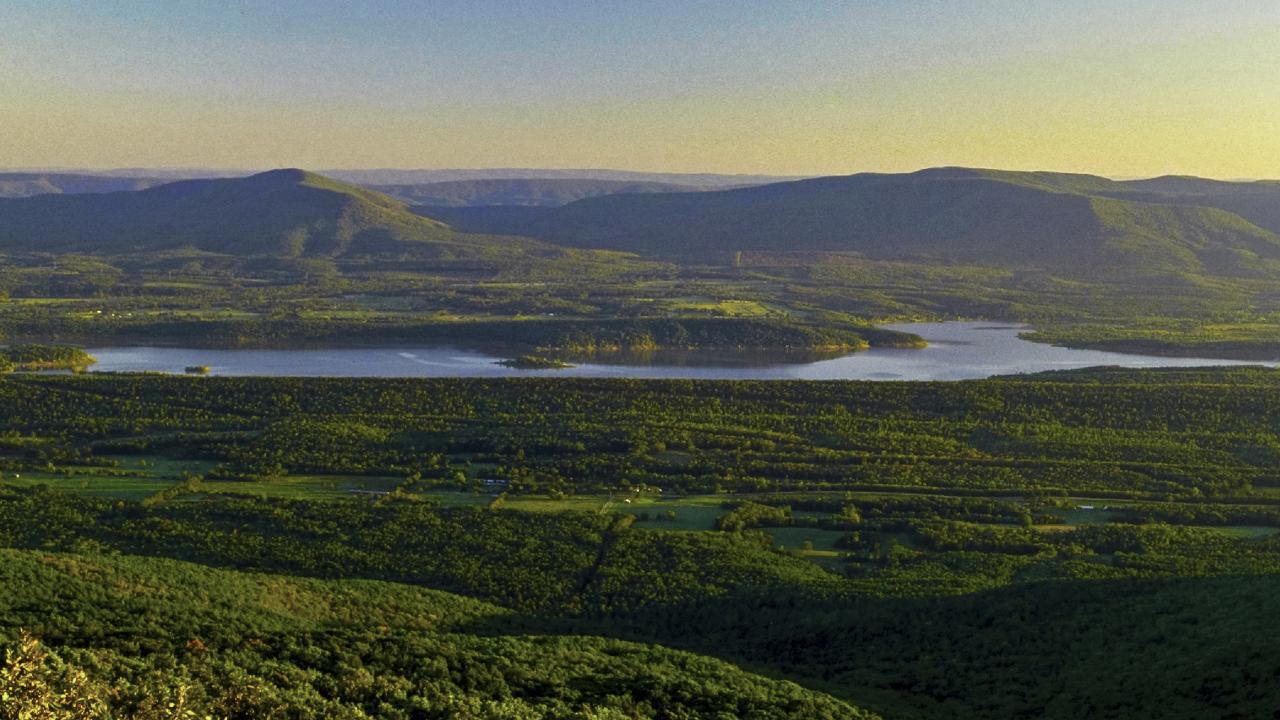 The 2024 solar eclipse cuts a wide swath through the middle of Arkansas. Several towns in the Arkansas River Valley will experience totality.
Here's a look at some of the cities, their time in totality, and things to do before and after the big eclipse moment. This map shows all of Arkansas and the eclipse path if you want to discover additional viewing locations.
Booneville
Time in totality - 3m 29.8s
Great scenery is the setting for Booneville and its surrounding area with geography that includes the Petit Jean River, Ozark National Forest, Ouachita National Forest, Blue Mountain Lake and Mount Magazine, the state's highest peak at 2,753 feet. It is ripe with outdoor and recreational opportunities such as hiking, biking, horseback riding, ATV adventure, backpacking and fishing. Booneville sits at the base of Mount Magazine, which is home to Mount Magazine State Park. The park contains picnic areas, a visitor center with interpretive exhibits, a lodge, restaurant, cabins and extreme adventures such as hang gliding, rock climbing and rappelling.
The town offers small boutique shopping and restaurants. The library is home to the General John Paul McConnell Exhibit, which details McConnell's career as he rose through the military ranks to retire as a four-star General and U.S. Air Force Chief of Staff.
It has a motel, inns and campgrounds for lodging.
Paris
Time in totality - 3m 27.7s
Paris is probably most known as the gateway to Mount Magazine, which is a great location for recreation with hiking and biking trails, a lodge, restaurant, visitor center and cabins. But there are numerous other sites to explore on and at the base of Mount Magazine.
The town square is quaint with great shopping and restaurants and a miniature version of the Eiffel Tower. Nearby is Subiaco Abbey, Cowie Wine Cellars and Vineyards, Arkansas Historic Wine Museum. Cove Lake Recreation Area, Lonesome D Horse Camp & RV Park, Sorghum Hollow Horse Camp, Logan County Museum, Logan County Coal Miners Memorial and Museum and Shoal Bay and Paris City Lake.
Paris has camping, cabins, inns and a motel for lodging.
Ozark
Time in totality - 2m 267s
Offering small-town charm in a rural setting, Ozark has a historic downtown district with shops and eateries. Don't miss the Ozark Area Depot Museum or Deer Mountain's outdoor recreation opportunities. Ozark is also home to Turner Bend Outfitter, a well-known establishment for those that want to float the Mulberry River, and is the gateway to Pig Trail Scenic Byway. Ozark Lake is popular with anglers.
Ozark has a plethora of lodging - inn and suites, bed and breakfast inns, campgrounds and cabins.
Clarksville
Time in totality - 3m 29.2s
Clarksville is located near the banks of the Arkansas River and Lake Dardanelle. The backdrop of the Ozark National Forest lends plenty of opportunities for canoeing, fishing, hiking and camping. Clarksville is a gateway to Ark. 21, the Ozark Highlands National Scenic Byway.
It's home to the University of the Ozarks and the Walton Fine Arts Center. The Clarksville Commercial Historic District is listed on the National Register of Historic Places. The district, which is bounded by McConnell, Cherry and Johnson streets and Spadra Creek, features buildings dating to 1883.
Clarksville is home to modern hotels, located right off the interstate, and numerous campgrounds.
Dardanelle
Time in totality - 4m 12.9s
Dardanelle offers three main attractions for outdoor lovers - a mountaintop park, lakeside park and wildlife refuge - making fishing, birding, water sports, camping, bicycling and hunting prime activities of the area.
Mount Nebo State Park has cabins, camping and hiking trails with sweeping views of the Arkansas River Valley. The park offers campsites, fully-equipped cabins with kitchens, miles of trails, hang gliding launch sites, and opportunities to enjoy beautiful sunsets and stargazing. Lake Dardanelle is a sprawling 34,300-acre reservoir on the Arkansas River and a major bass fishing tournament site. Holla Bend National Wildlife Refuge, established in 1957, contains 7,057 acres. It lies along the Arkansas River and protects bottomland hardwoods and wetlands and provides habitat for wintering waterfowl, bald and golden eagles and migratory songbirds.
Dardanelle has motels and campgrounds for lodging, as well as plenty of restaurants.
Russellville
Time in totality - 4m 11.3s
Russellville overlooks 34,000-acre Lake Dardanelle and the Arkansas River. Lake Dardanelle is renowned for its bass fishing and Lake Dardanelle State Park. The park contains a visitor center, fishing pier, hiking trails and camping. Additionally, the nearby Arkansas River Visitors Center offers interpretive exhibits about the river's navigation system.
Russellville is also a key city along Scenic Highway 7 and is home to Arkansas Tech University. It has numerous restaurants and lodging options.